It's #ThankYouThursday...and an extra special one at that! "Thank you" will never suffice, but we will continue to say it and honor you every chance we get! Happy Veterans Day, Spartans! #attitudeofgratitude #thankaveteran #VeteransDay
https://youtu.be/QEntpQvlFOM

Two doses of Riding with Rob today! These 1st graders at Bixby West Elementary have been learning about the branches of our military...complete with a Q&A with Supt. Miller! See ⬇️ for Episode 3! #VeteransDay #thankaveteran
https://youtu.be/ybOCZgEoXs8

Spartans, check out Episode 2 of Riding with Rob ⬇️! We know we mentioned there would be no singing but that may have been a small fib! Happy Veterans Day! #veteransday #thankaveteran
https://youtu.be/gmhGBH8NHig

Spartans, we have a special new series coming your way! Think, Carpool Karaoke...minus the singing! This is something we started with our staff at the beginning of the year and we are having so much fun with it! Introducing...Riding with Rob!
https://youtu.be/T_lCwzpghYU

ALUMNI SPOTLIGHT: Cade Milligan '20 uses lessons learned as a Spartan baseball player to further his training as a United States Marine!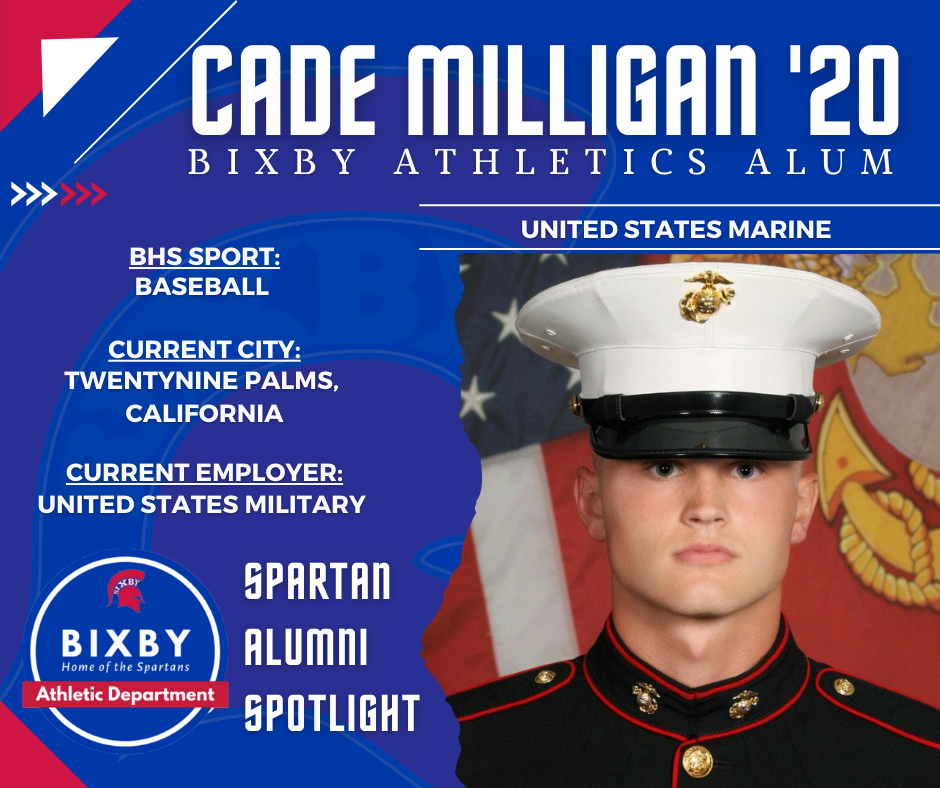 ...and that's a wrap on our first nine weeks! It's been a wonderful start to the school year! We wish everyone a wonderful and safe Fall Break! We will see you on Monday, October 18th! It's a great day to be a Spartan!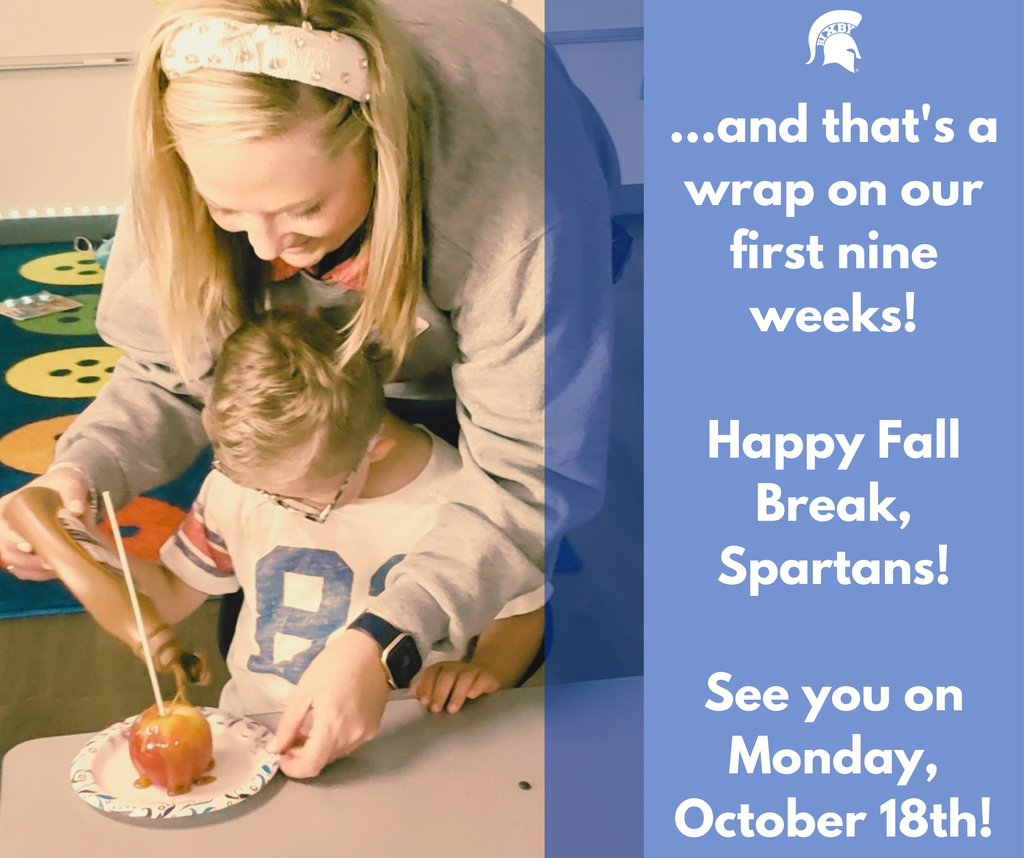 Spartans, if you are joining us for the football game tonight, please review these important reminders!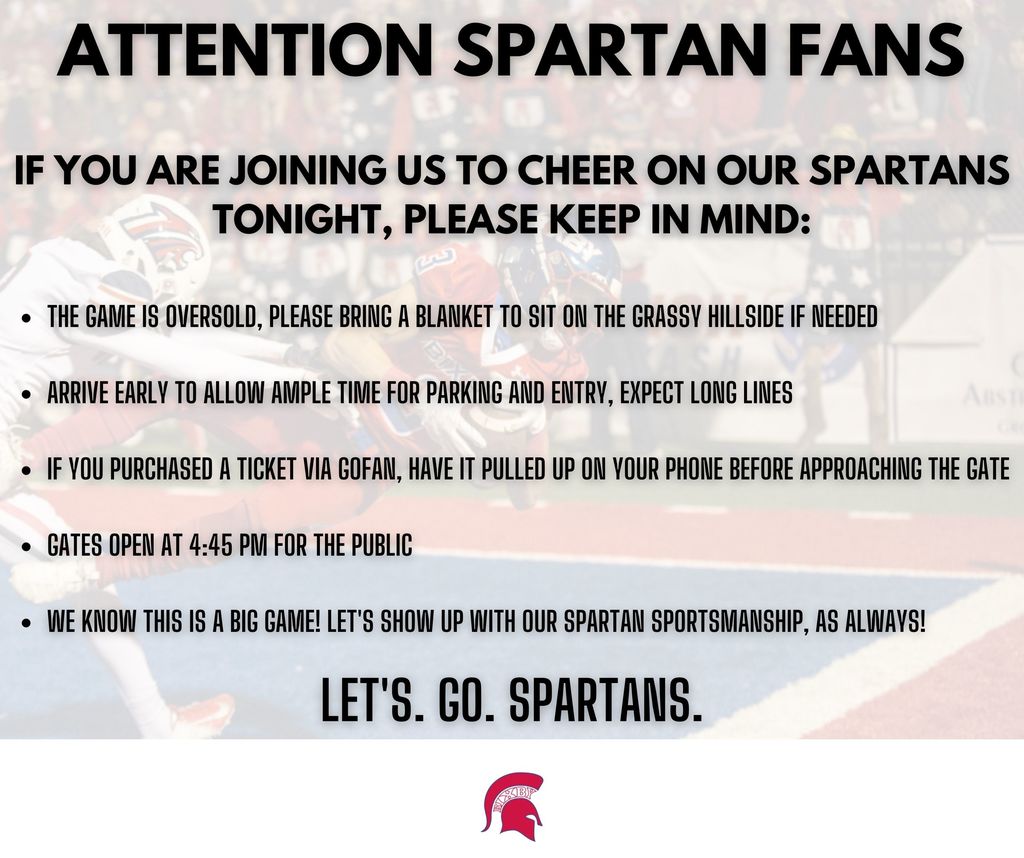 Evidence it's HOCO week at BPS! ⬇️ 🖍 We truly love the camaraderie that comes along with these events and all they do to unite our school community. This week has been a blast (see what we did there)! See you tonight, Spartans, coronation begins at 6:20 PM!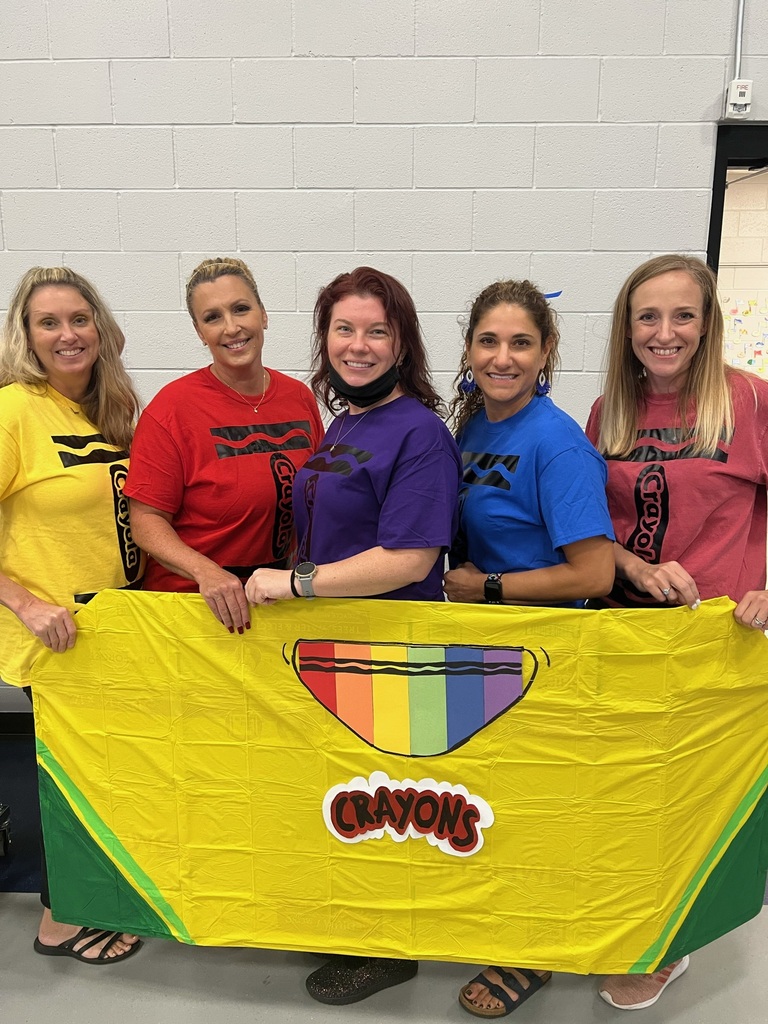 It's #thankyouthursday, Spartans and we'd like to introduce you to Fahad Mohammad! Fahed has been volunteering at our East Campus for some time now, helping to ensure our students can safely access the crosswalk! For those students, he's often the first and last adult they see each day at school. Even in the midst of some pretty terrible unkind behavior sent his way, he has maintained such a great attitude! Now, we are thrilled to have him as a more permanent member of our BPS family since he recently accepted a paraprofessional position at East Elementary! Thank you, Mr. Mohammad for all of the support you have provided for our students! It truly takes a village and we are very grateful you're a part of ours! #attitudeofgratitude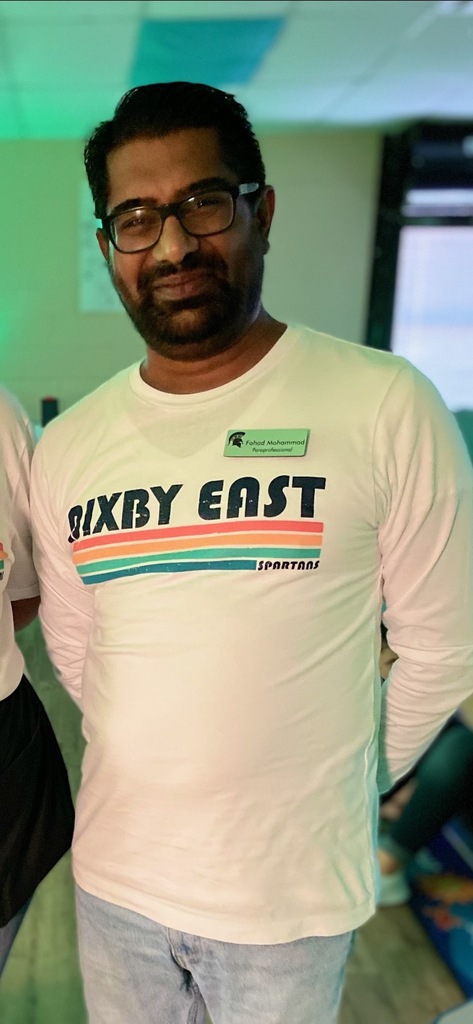 Catch your Spartan Seniors on the News on 6 Pep Rally tomorrow morning at 7:30, 8:30, & 9:30! It's a great day to be a Spartan!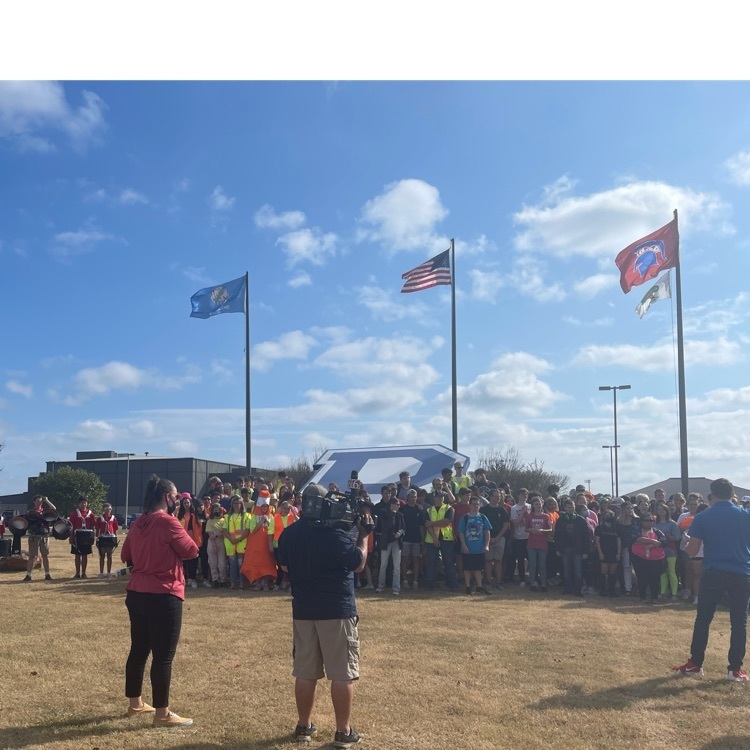 Congratulations to Bixby Spartan Cheer!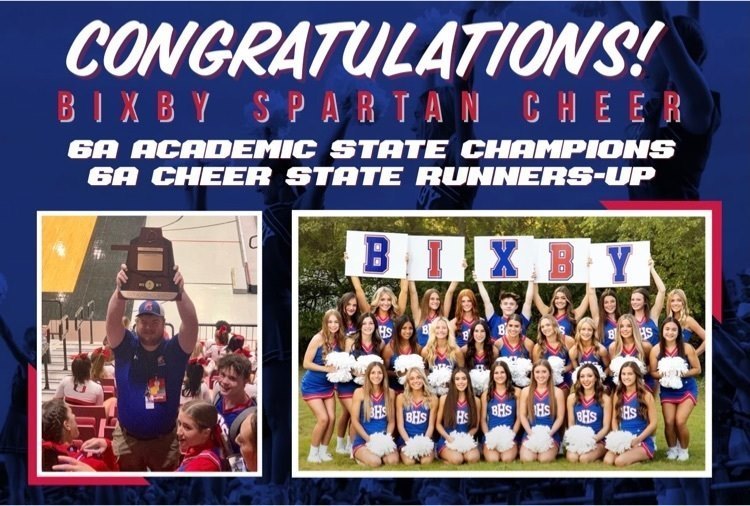 Friday feels. Friday night lights. Game three. 7:00 PM. Let's go, Spartans!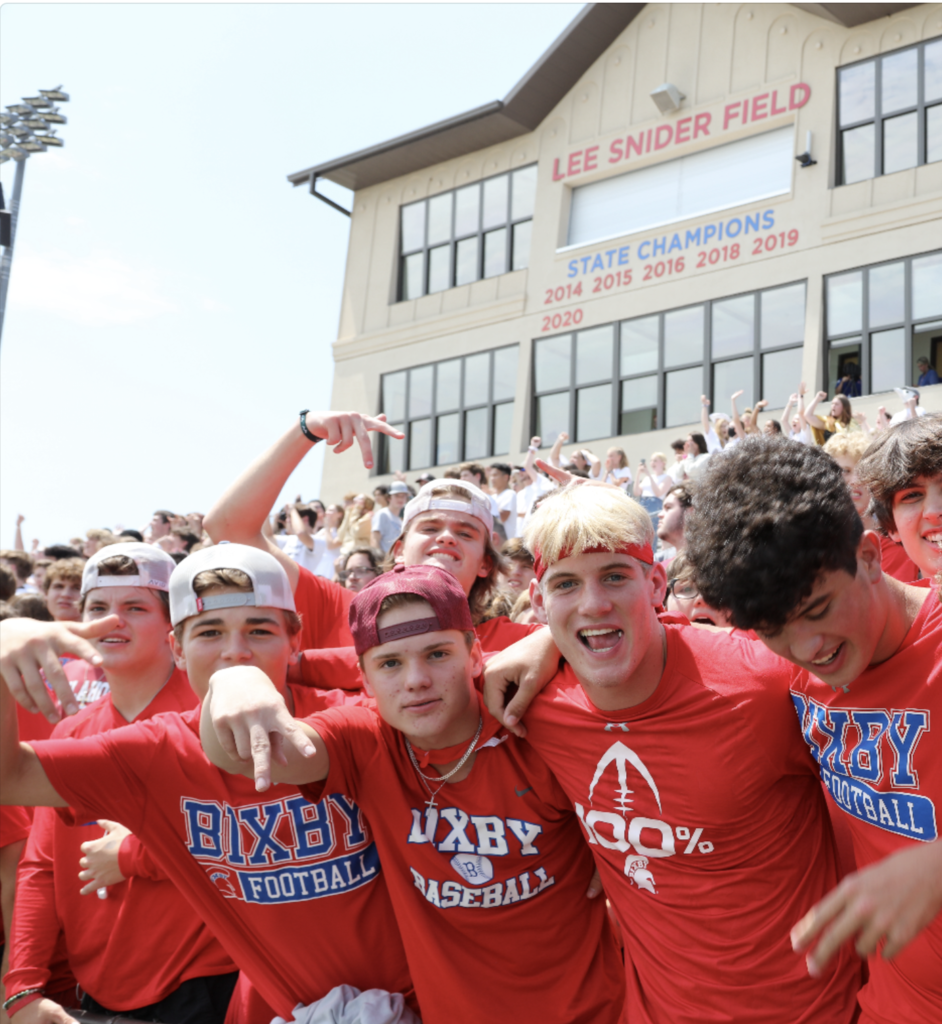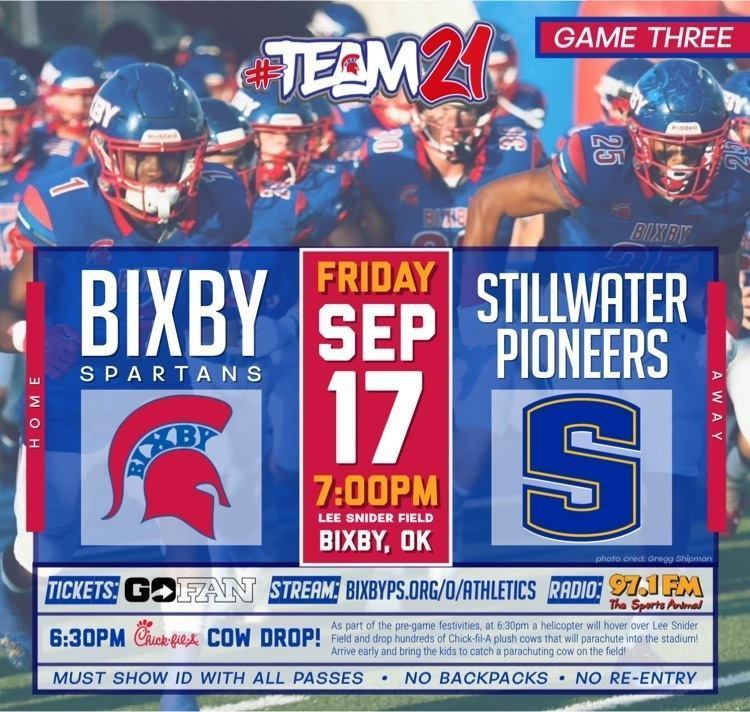 Spartans, a little PSA for you: PLEASE be aware there are multiple scams running via social media to access your personal information through live streams. bixbyps.info/livestream is the ONLY place our athletic events are currently being streamed. The companies you see tagging us every Friday and commenting on our posts are 100% foreign-based and they are after your personal info and credit card numbers. Giving them this information WILL NOT result in access to our events. In short, use the links pushed out directly by the district or from our official website,
https://www.bixbyps.org/o/athletics
. Thank you and GO SPARTANS!


Are you or do you know a former Bixby Spartan athlete doing great things? If so, please fill out this brief form to help us highlight the post graduate success of our Spartan athletic alumni.
https://forms.gle/W8pVT52WLbzkd5tCA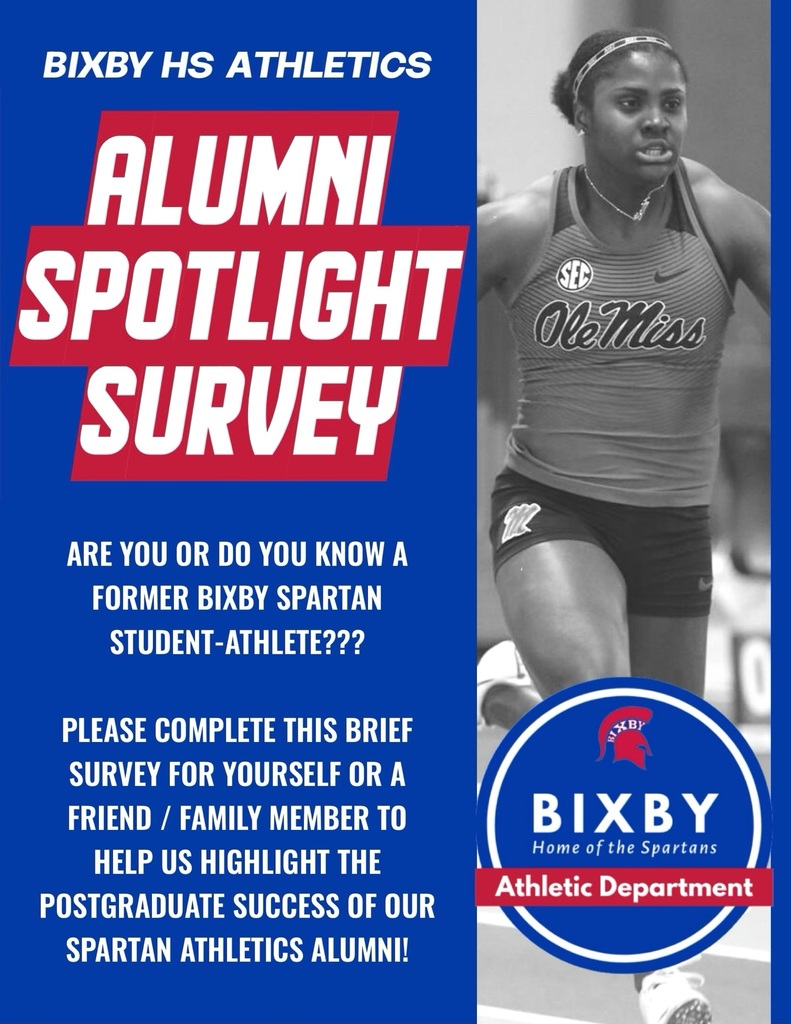 Welcome back, Spartans! We can't wait to see you this week! 💙 August 16th & 17th Cohort A: Last Names A-K ❤️ August 18th & 19th Cohort B: Last Names L-Z 🤍August 20th: All students; No early release It's a great day to be a Spartan!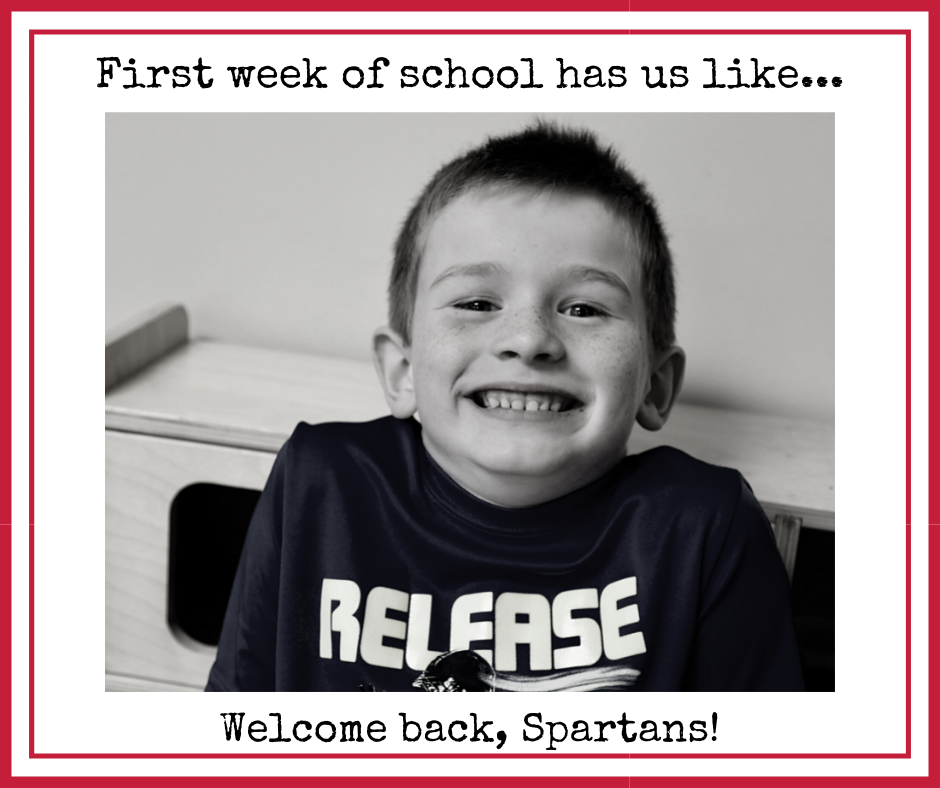 Attention Elementary & Intermediate Spartans! Lots of important information will be coming your way today from your child's teacher! Families will receive an email from homeroom teachers today at approximately 3:30 PM with details related to Meet the Teacher, required paperwork, etc.! Please check your email for further details and contact your school site with any questions. Have a wonderful day!

Calling all Spartan fans! All-sports passes for the 21-22 school year are now on sale! Visit:
https://bixbyps.info/sportspass
to purchase online or visit HOTS to purchase in -person with cash/check! Questions? Contact us at Home of the Spartans at 918.366.2218.