Congratulations, BMS Boys Tennis on winning their 4th State Qualifier Tournament! 🎾 Brady Grotts: 1st place at 1 Singles! 🎾Owen Russell: 2nd place at 2 Singles! 🎾 Doubles teams Ty Bevins/Chase Warden & Ethan Richmond/Bo Dunlap both came away with 1st place as well! Next up...State Tournament. Go BIXBY!!

It's been a wonderful week, Spartans! Happy FriYAY! Don't forget, Wednesday 3/31, and Thursday 4/1 will be distance learning days for all students as we complete the vaccine process for our staff. Additionally,  there is no school for students on Friday 4/2 or Monday 4/5.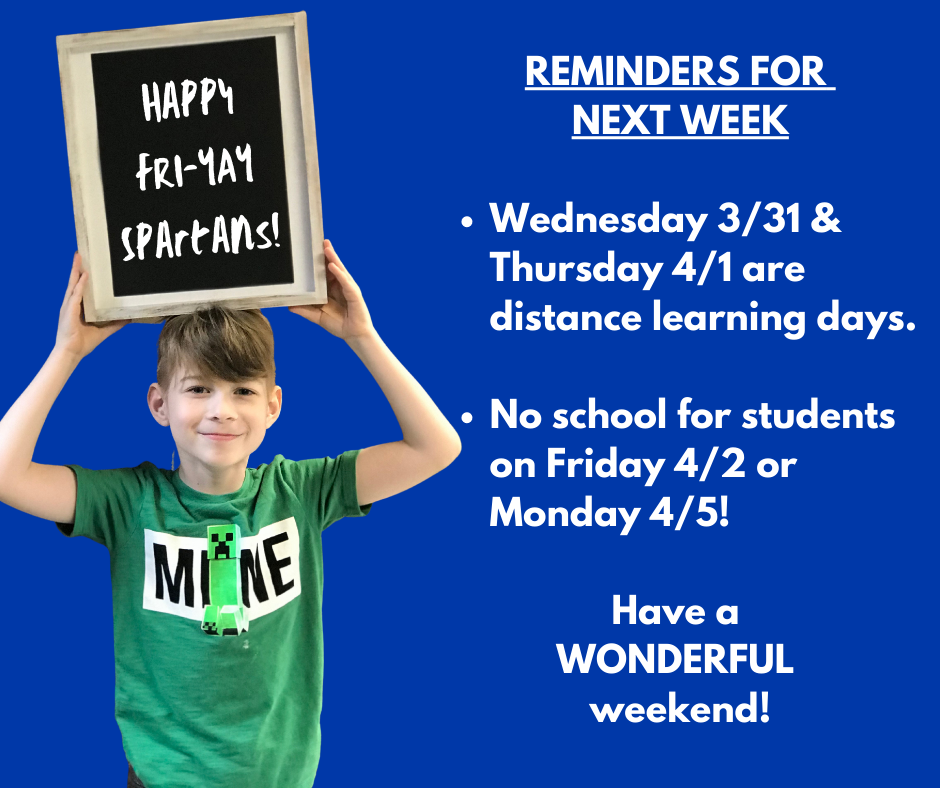 Spartan families, Don't forget, returning student registration is DUE March 31st. Any student whose registration remains incomplete at this time will be unable to register until May 27th and will have to provide additional documentation including two proofs of residence and parent/guardian identification. It's imperative that all returning families complete this process by March 31st. Failure to meet this deadline will result in students being dropped from active enrollment for 2021-22 and the planning process. Please see here for further information and FAQs: bixbyps.info/2021enrollment Thank you!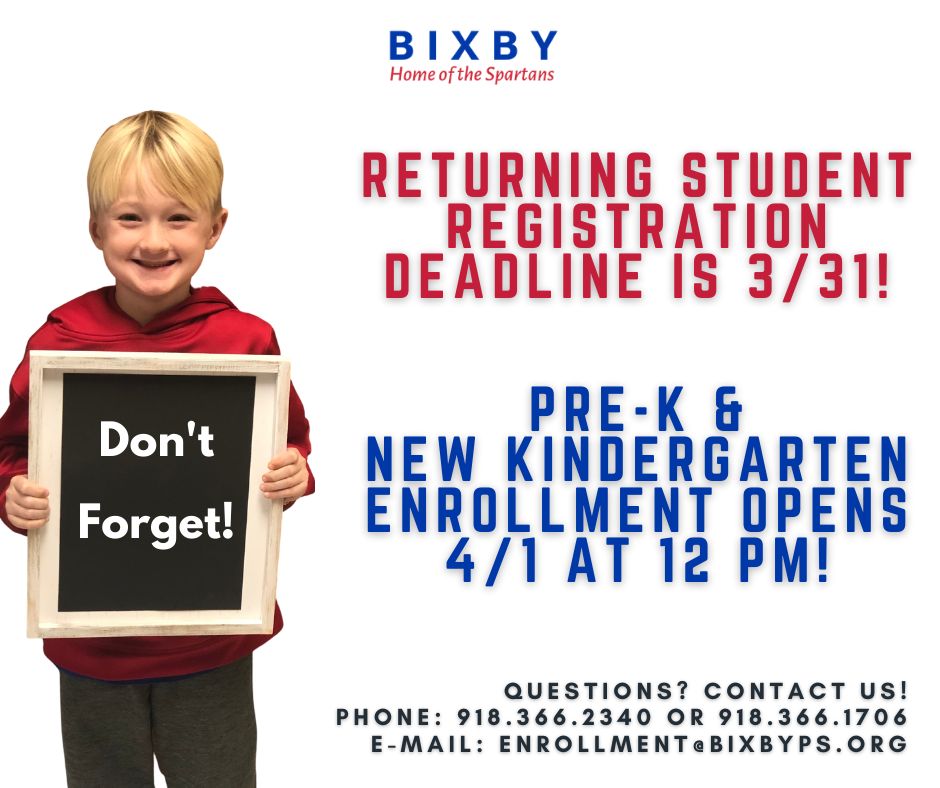 An important statement from Supt. Miller on behalf of Bixby Public Schools... "Like many others, I was disgusted by the repulsive and racist comments directed towards members of the Norman Girls Basketball Team..." Read the full statement here:
https://5il.co/qlmv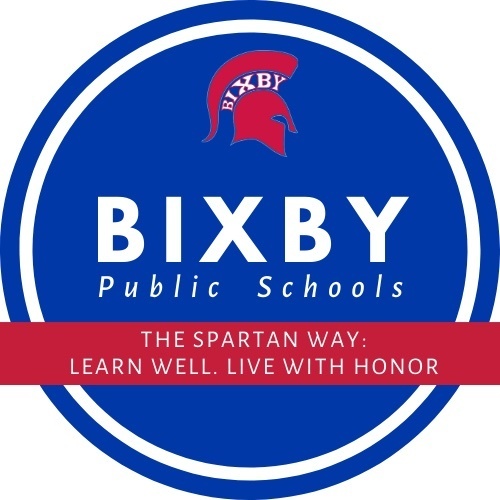 Wishing everyone a wonderful and healthy Spring Break! We will see you back at school on Tuesday, March 23rd!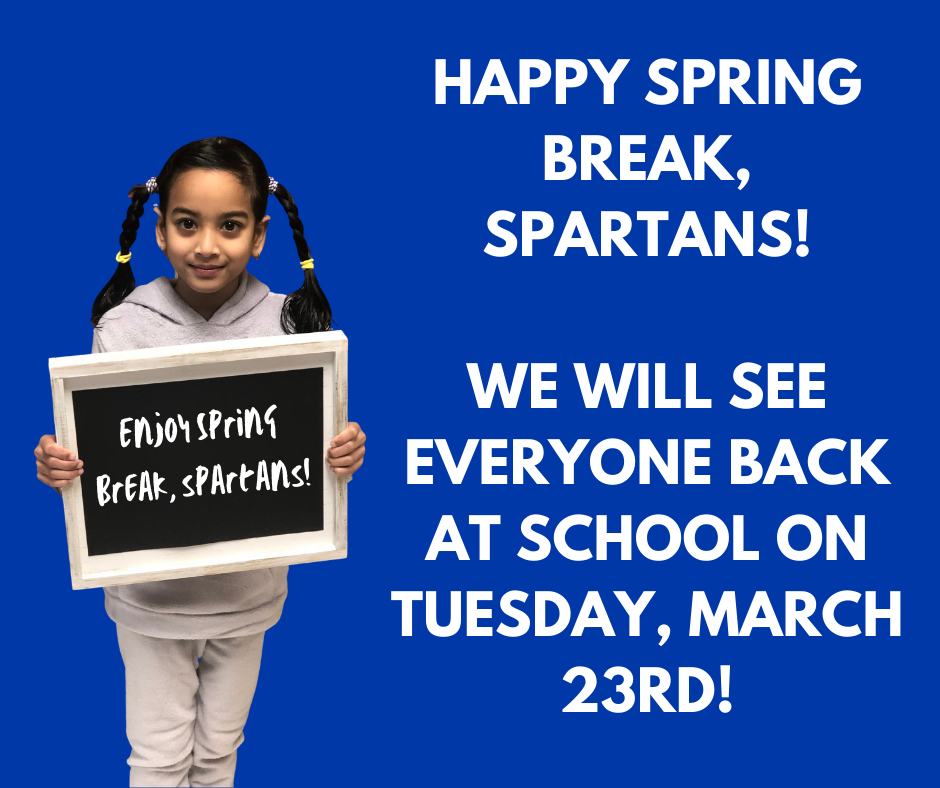 Congratulations to Shannon Altom, BPS DISTRICT EDUCATOR OF THE YEAR! To be honored by your peers in a district of THE BEST...well...there's just nothing more special! It's a great day to be a Spartan!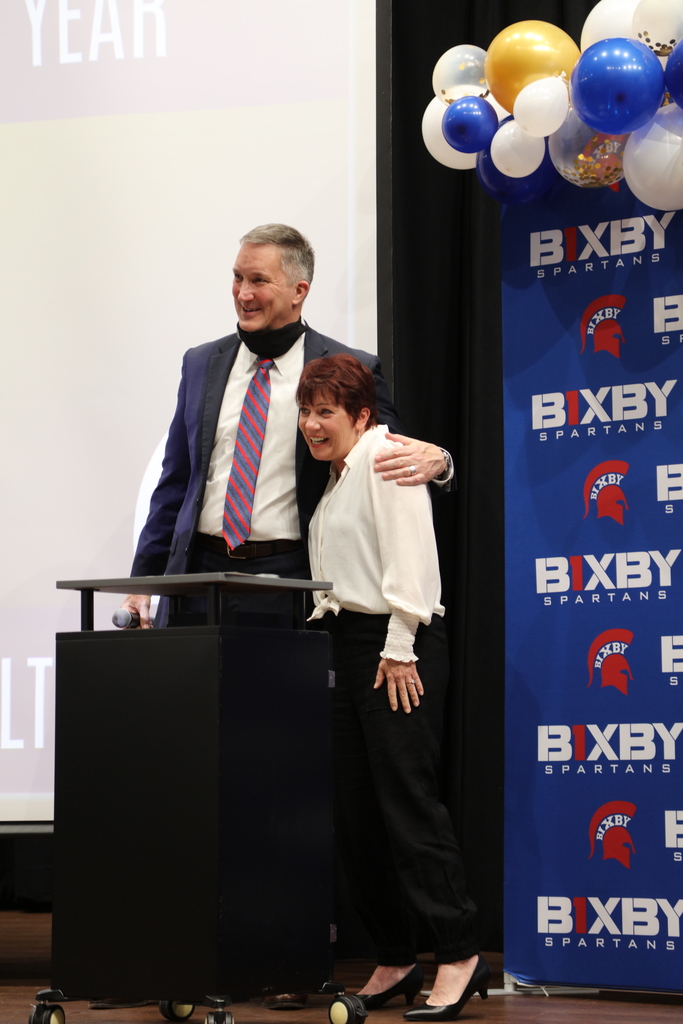 Teaching is a collaborative profession at its heart! Some do it so well....they even finish each other's sentences! "We got the sweetest little necklaces... I don't think these could say it any more perfectly - (Hers)We finish each - (mine) other's sentences"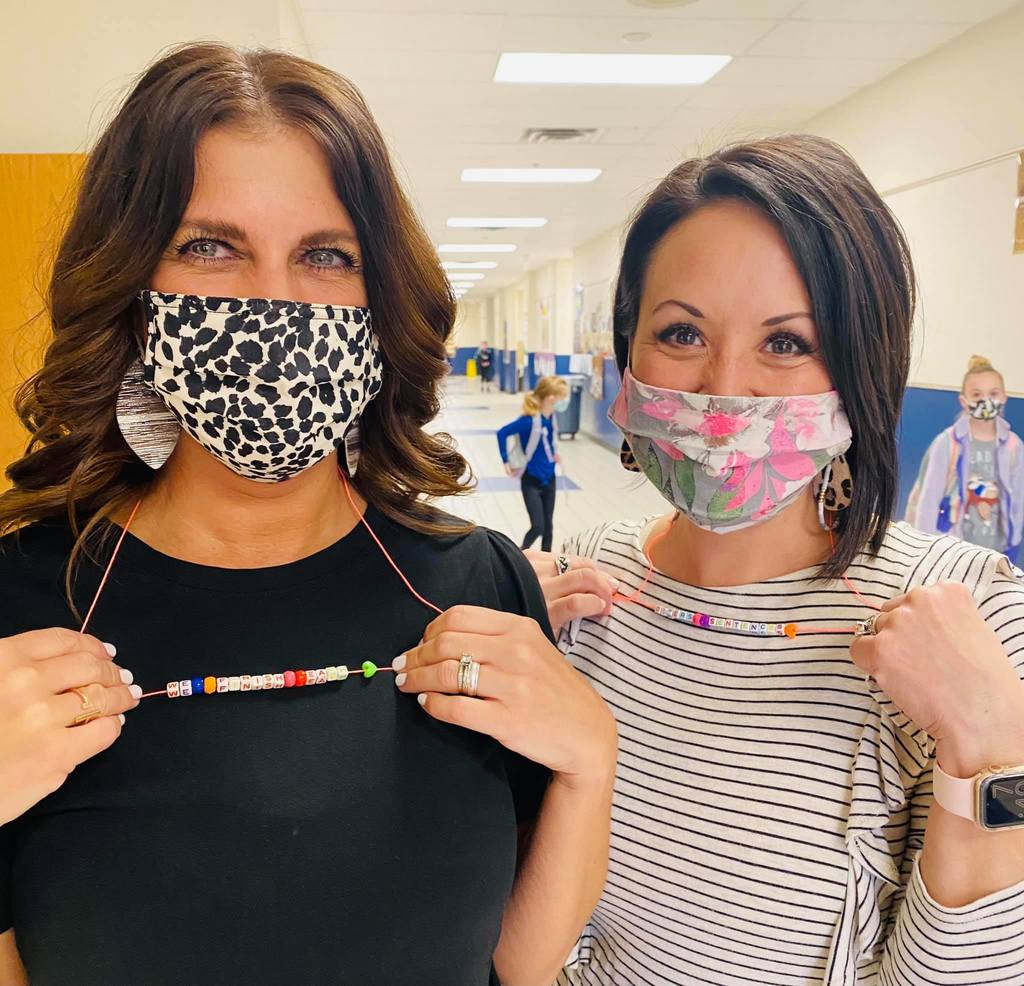 Remember that time ESPN came to Spartan Stadium?! We do, too! See below for the official gear in commemoration of that amazing game played on the national stage! There are lots of great options!
https://eastbaystore.com/OFTS9015/Category/All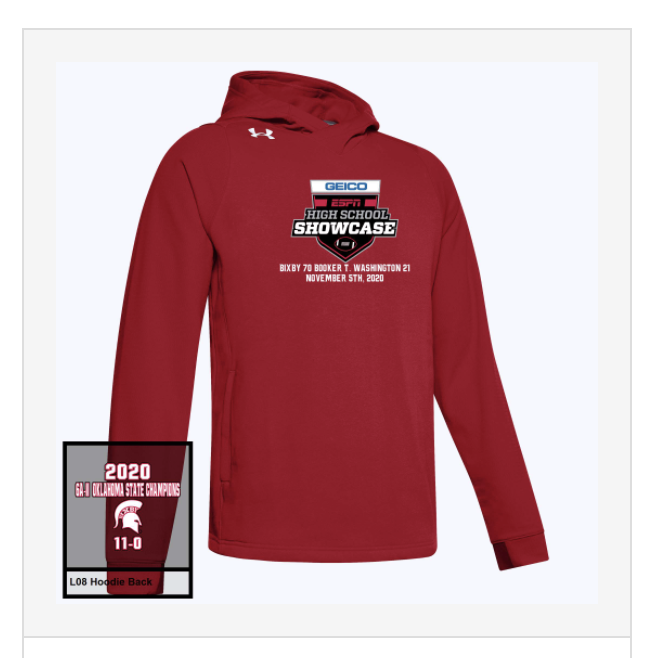 BPS is hiring substitute teachers! We have recently increased our rates! This is a wonderful way to help our schools during this challenging time! Our partners at ESS will make sure all candidates are well-equipped with training, highly supported, and aware of all the perks associated with substitute teaching at Bixby Public Schools! See here for details:
https://share.peachjar.com/flyers/2019969/districts/14705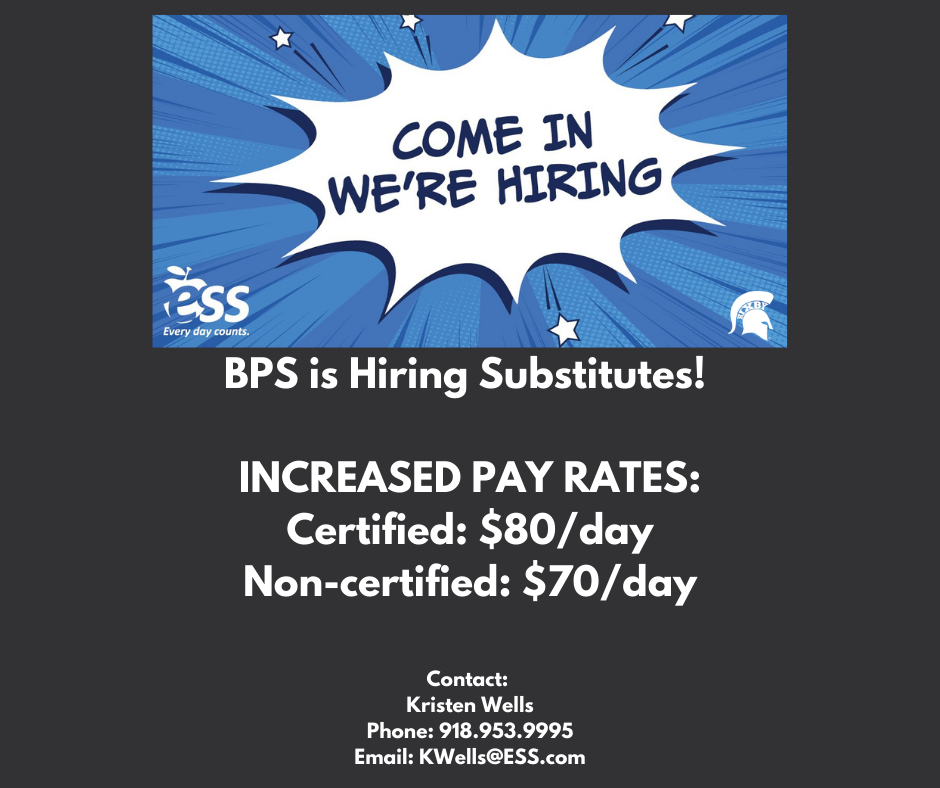 Our last School Board Shoutout goes to our Board President, Mrs. Julie Prox! She has been an active member of our community for quite some time, volunteering her time to our PTOs and making multiple trips to the state capitol! Thank you, Mrs. Prox! #schoolboardappreciationmonth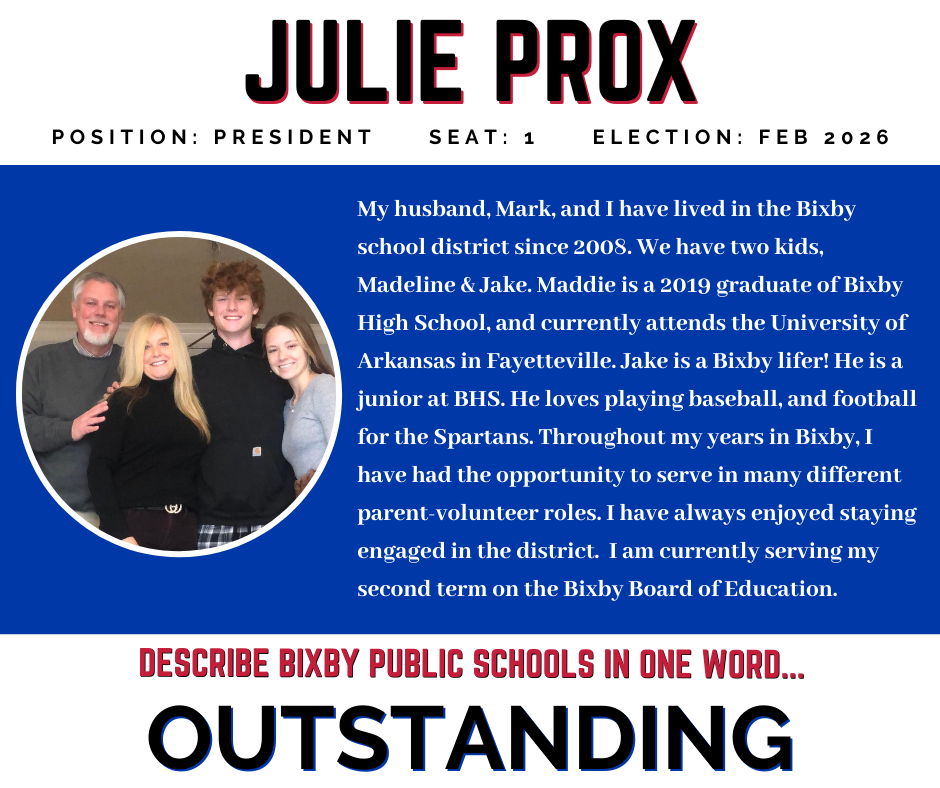 It's time, Spartans...time to register your returning student for the 2021-2022 school year! All current BPS families will be receiving an email on Thursday, February 18th at the email address on record in PowerSchool. Enrollment for Pre-K and new Kindergarten students will open on April 1st. Please see here:
www.bixbyps.org/article/403686
for details and further information!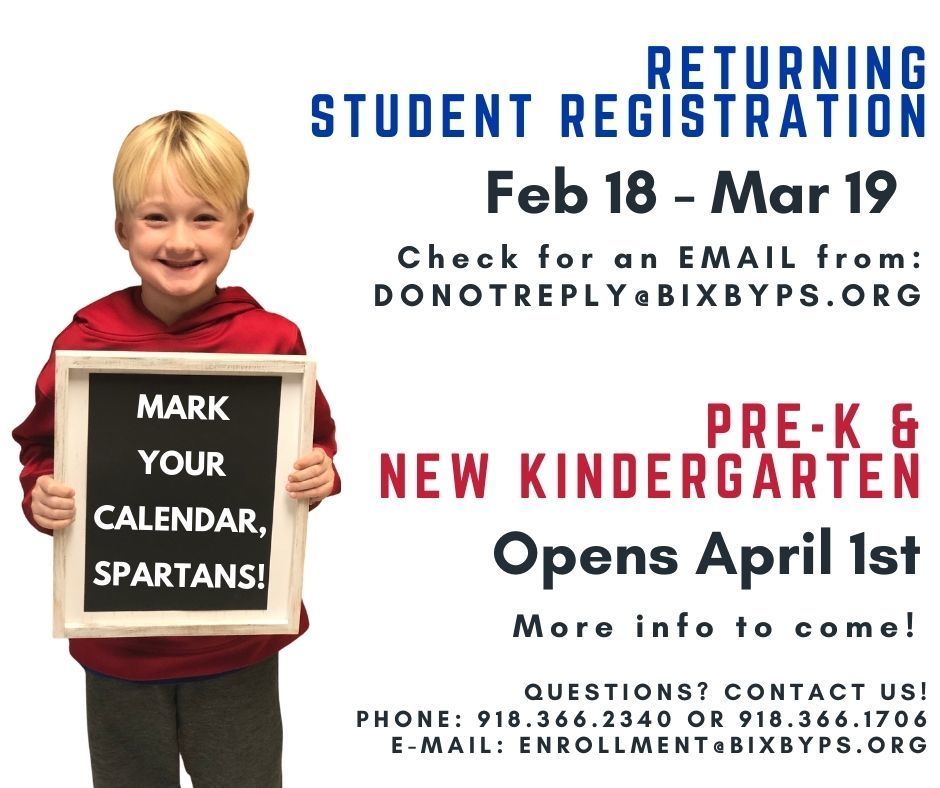 Continuing our celebration of #schoolboardappreciationmonth, we introduce Mr. Justin Cheatham! Not only does he serve the Bixby community in this important role, he also protects our neighbors in Broken Arrow as a long-time firefighter! Thank you for your dedication to BPS!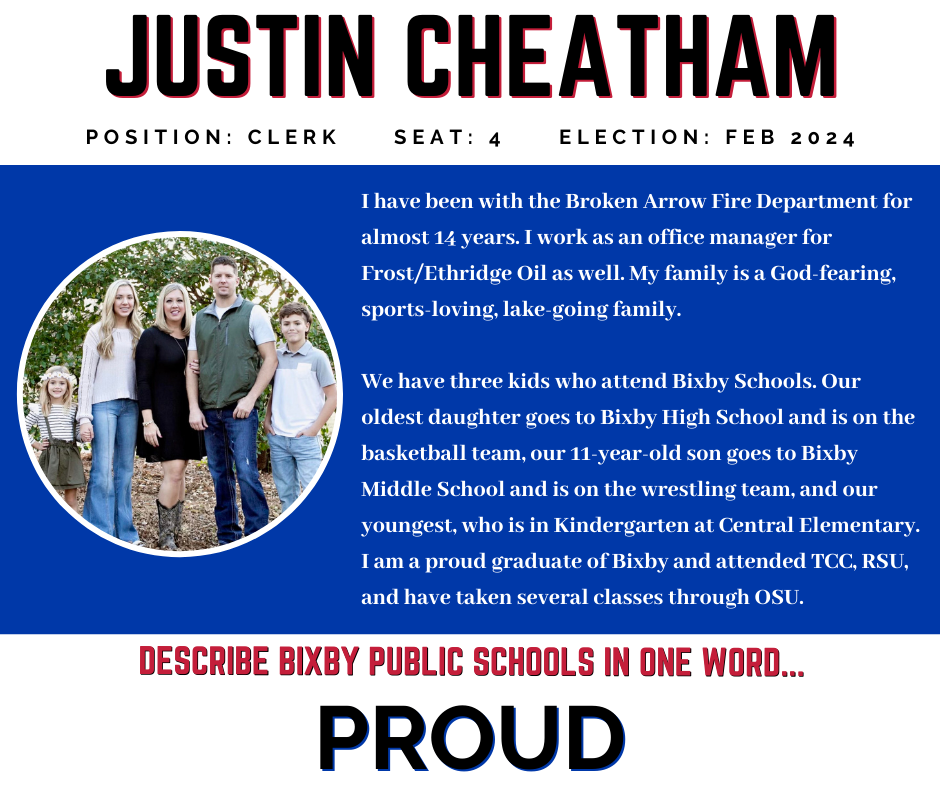 Tonight's School Board Shoutout goes to Mr. Matt Dotson! He's a father of four Bixby Spartans and is currently serving as Vice President of our Board of Education! Thank you for your dedication to BPS, Mr. Dotson!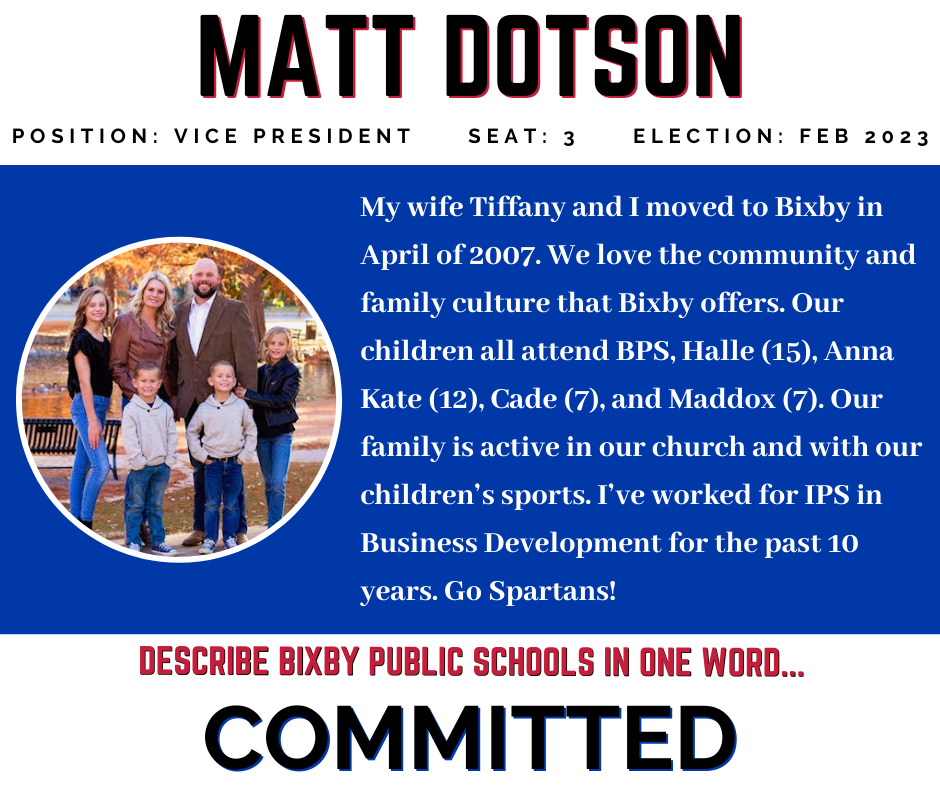 Continuing our celebration of #schoolboardappreciationmonth, our next School Board Shoutout goes to Mrs. Amanda Stephens! A busy mom of three boys, she somehow finds time to serve in this volunteer role! We are very grateful for her dedication to BPS! Thank you, Mrs. Stephens!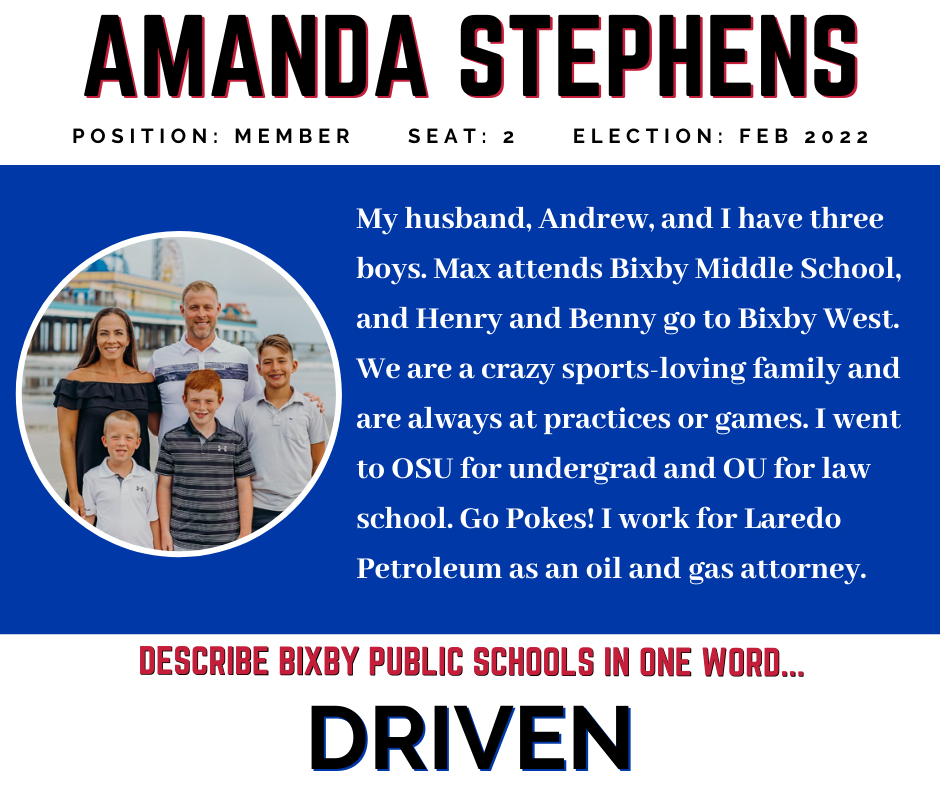 Boys basketball games vs. Bartlesville are CANCELLED for this evening, Tuesday 2/9.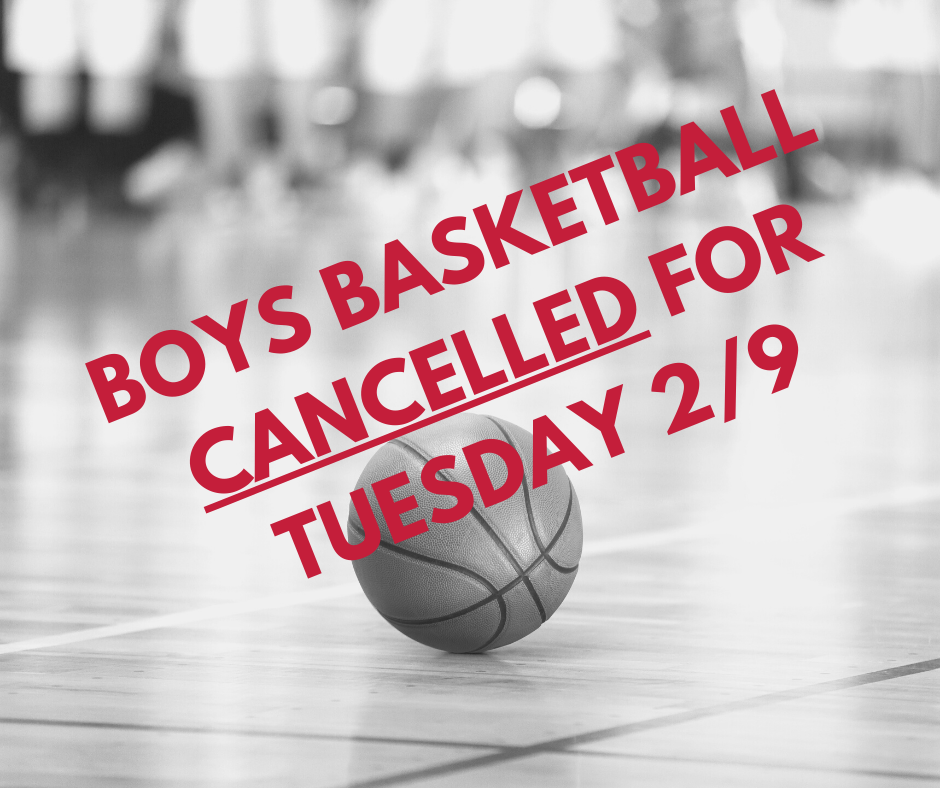 Spartan Swimming had a great showing at Regionals this past weekend with a 3rd place finish for the boys and 5th for the girls. There were numerous best times as well as 13 swimmers qualifying for State, and 2 school records broken. "I'm proud of how they all swam and am excited to see what they all do at State." -Coach Thompson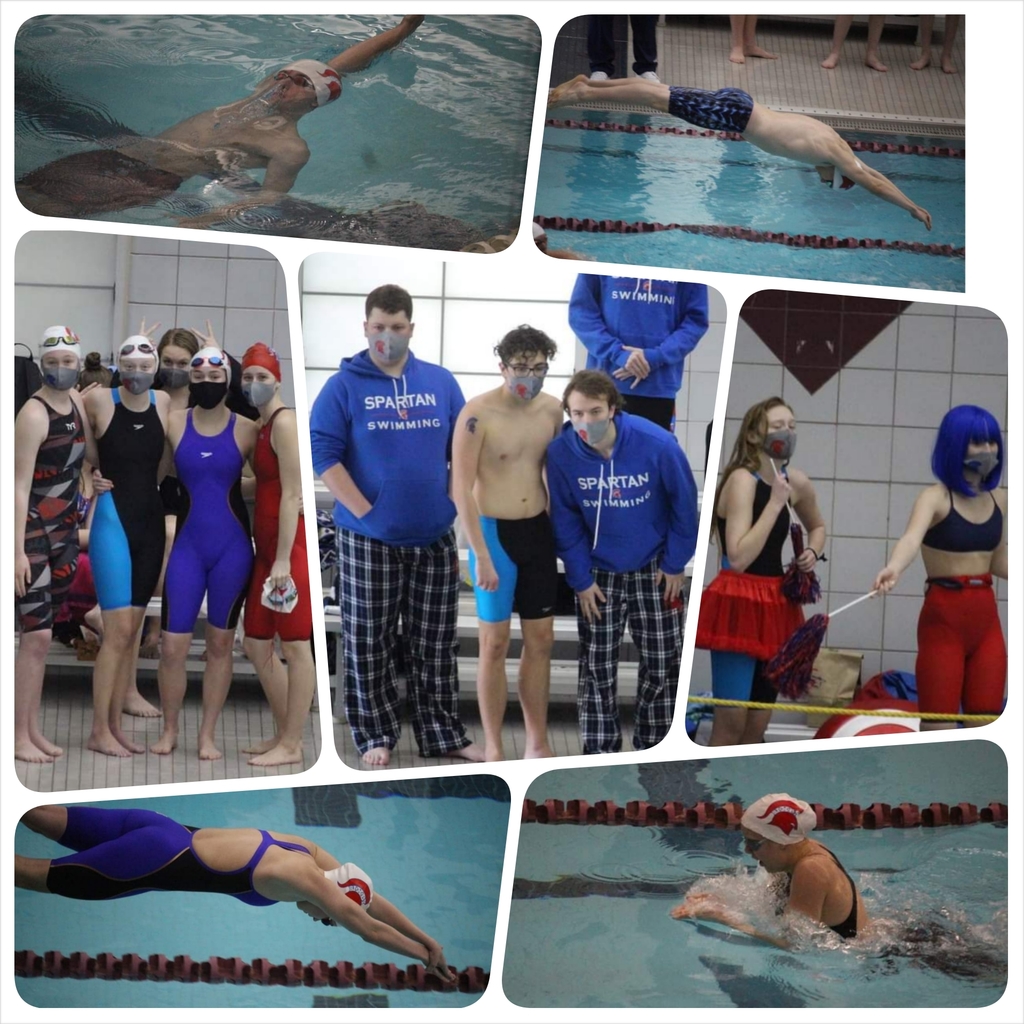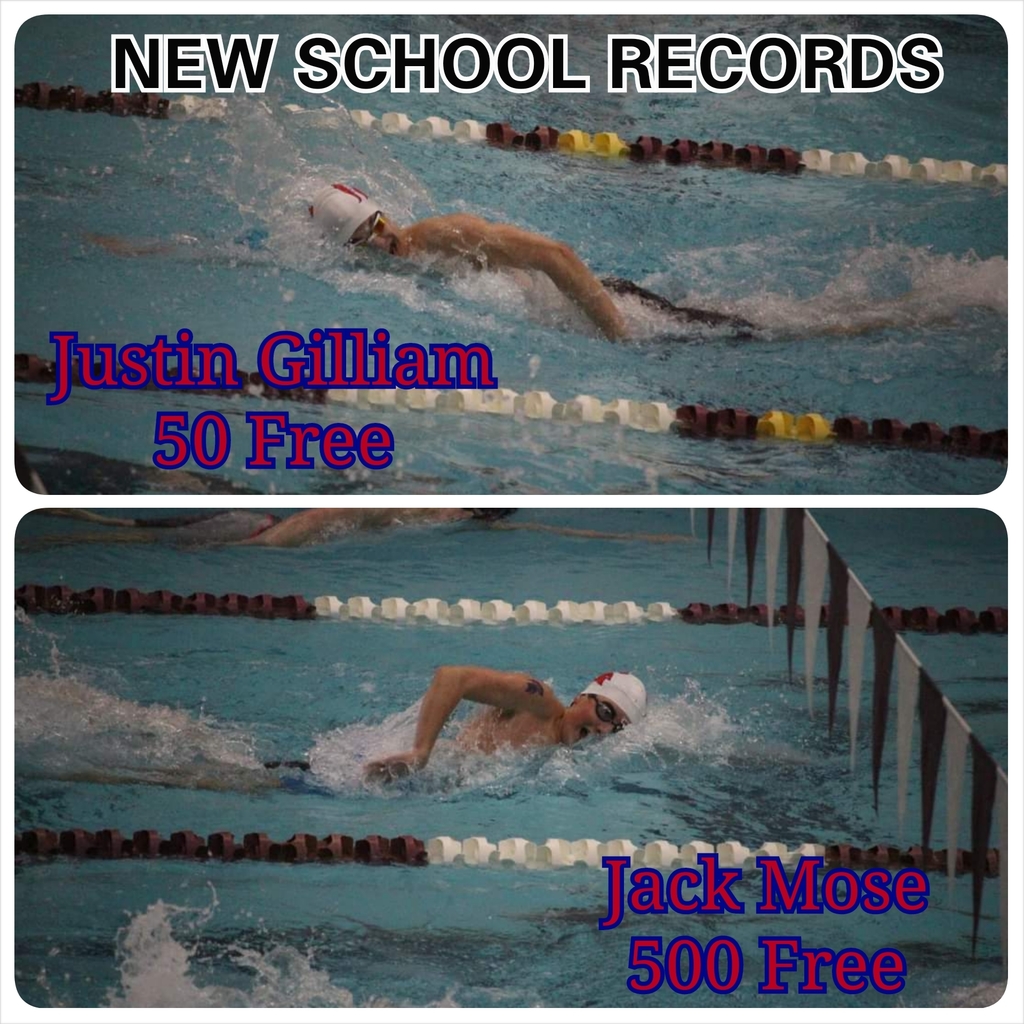 Quick reminder, Spartans! There is no school this Friday 2/12 or Monday 2/15! Wishing everyone a wonderful week and a nice long weekend! Stay warm!

Bixby Public Schools is celebrating #schoolboardappreciationmonth this February! We begin our week of gratitude with our newest board member, Mrs. Tristy Fryer! Thank you, Tristy, for your service in this volunteer role!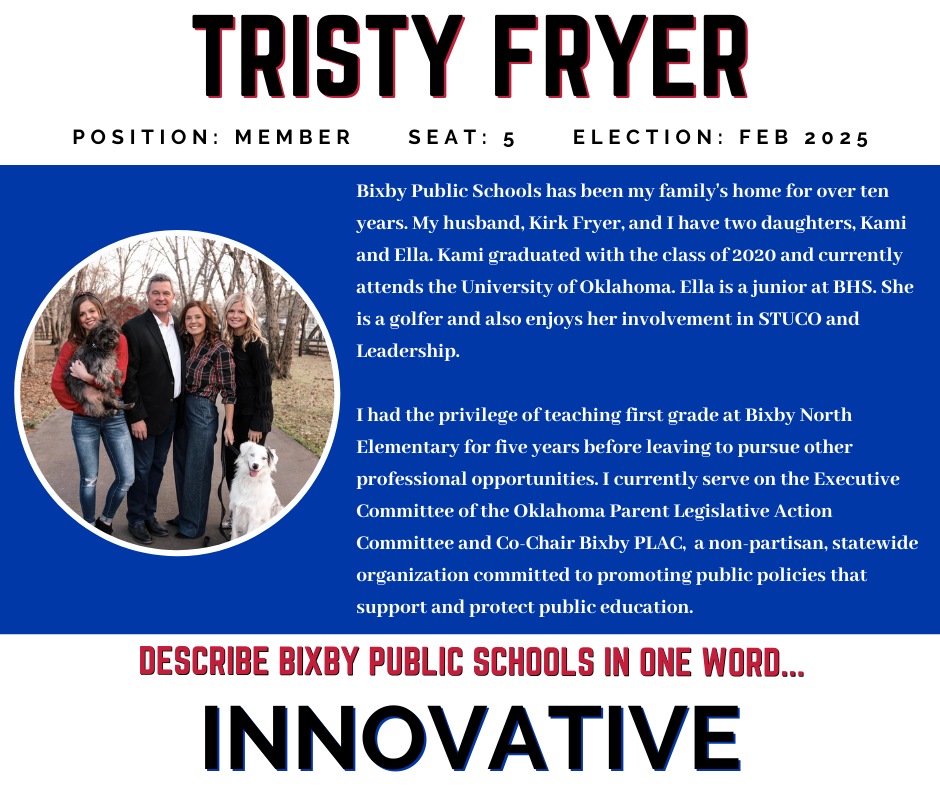 Spartan fans, tonight's basketball games (JV and Varsity, boys and girls) are CANCELLED. At this time all games for this Friday 1/29 are still on!