Spartans, don't forget registration for Academic Summer Camp for students currently in grades PK-8 closes tomorrow, 5/14! Review the details: bixbyps.info/summercampinfo Register: bixbyps.info/summercampsignup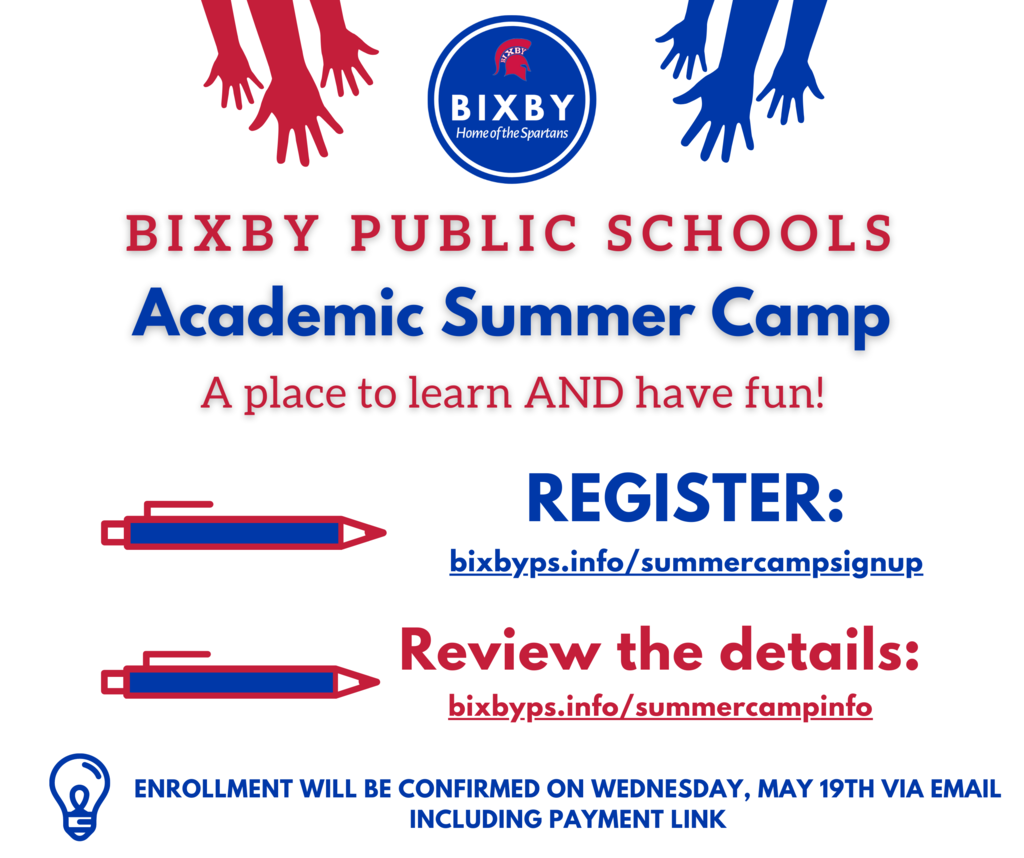 It's graduation week and we have ALL. THE. FEELS. There's simply nothing that compares to seeing our students walk the halls of their elementary schools in a cap and gown. It's a great day to be a Spartan!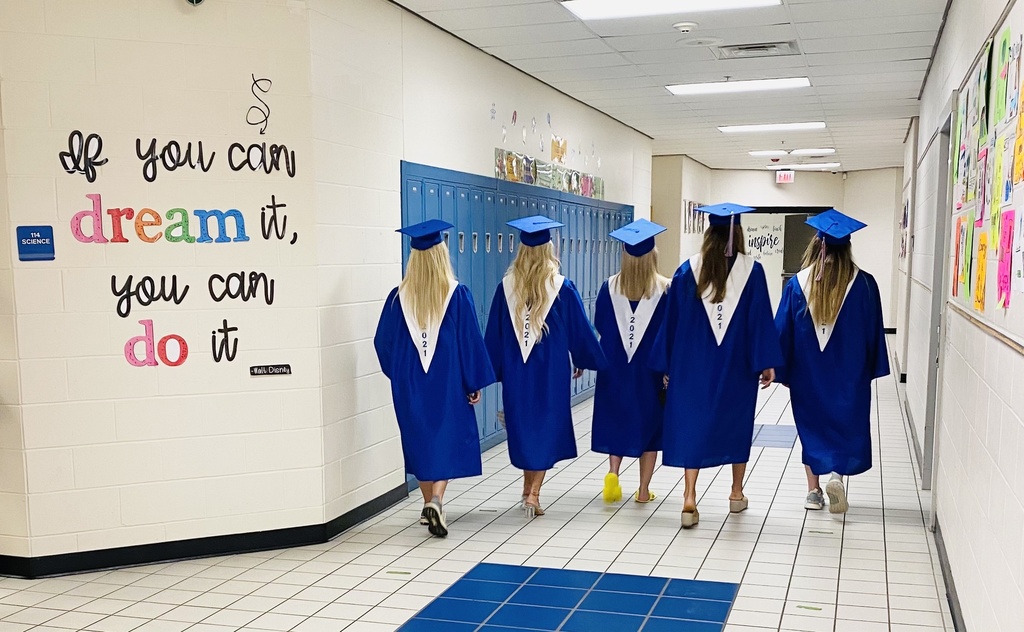 Spartans, the planning process for the 2022 BPS Bond Issue is officially underway! Visit the link below for an update from Supt. Miller including details on our upcoming community meeting relative to the planning of new academic space at BHS! bixbyps.info/bpsbonds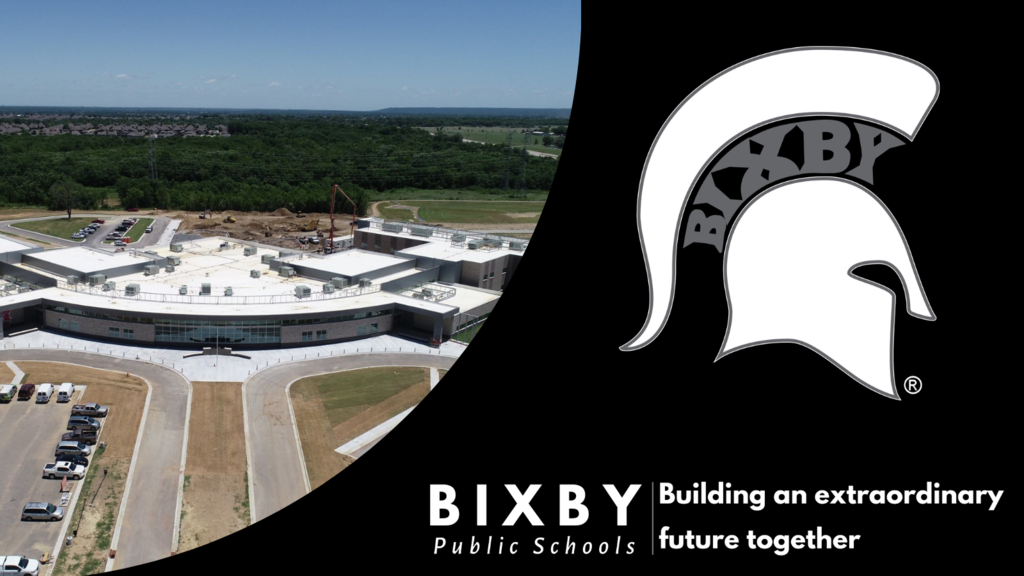 Your Bixby Spartan Baseball Team is HEADED TO THE 6A STATE TOURNAMENT!!!!!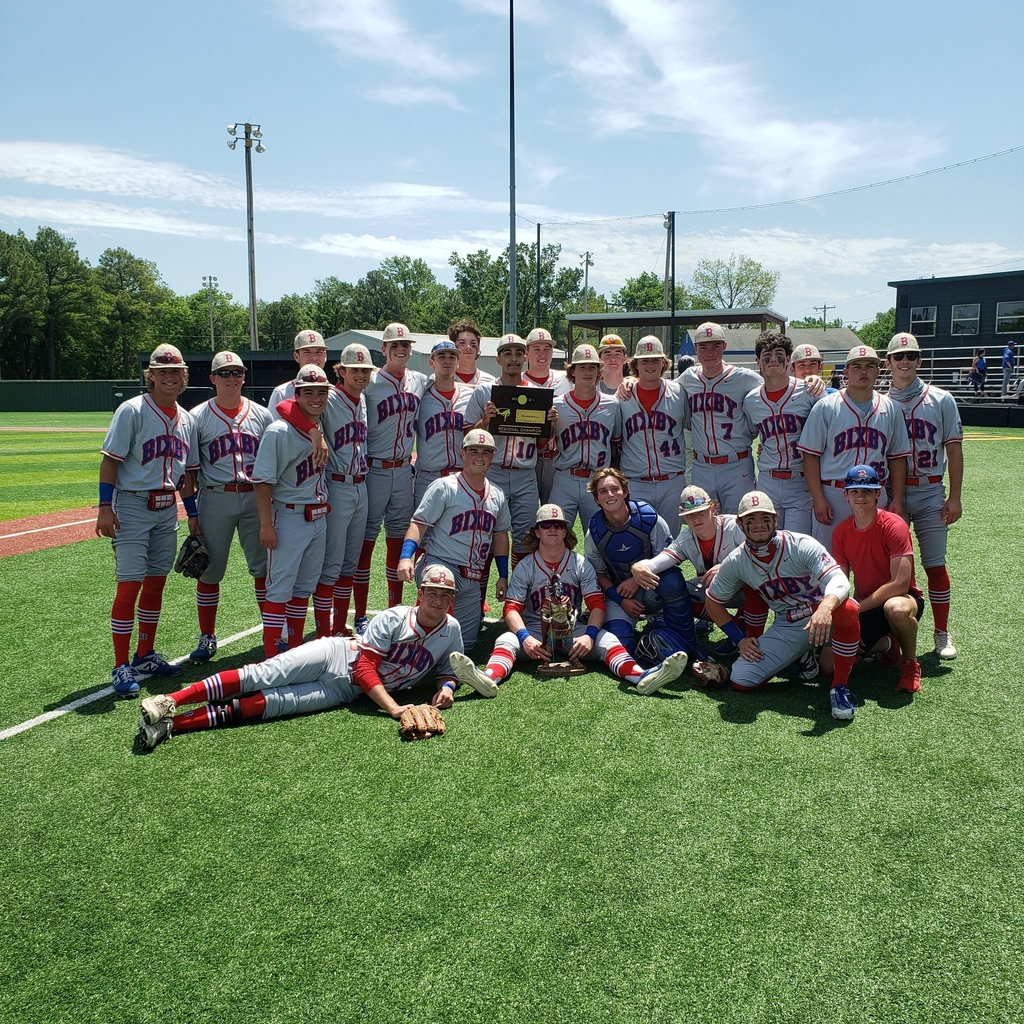 👀 for all of our summer offerings in ONE place?! Visit bixbyps.info/communityed! Browse camps in various athletic areas as well as academics and fine arts! We are rebuilding our Community Education Program and look forward to crafting a catalog that truly has something for everyone! For now, browse our current options at the link above for everything from Athletic Skills Camps to Broadway Bootcamp!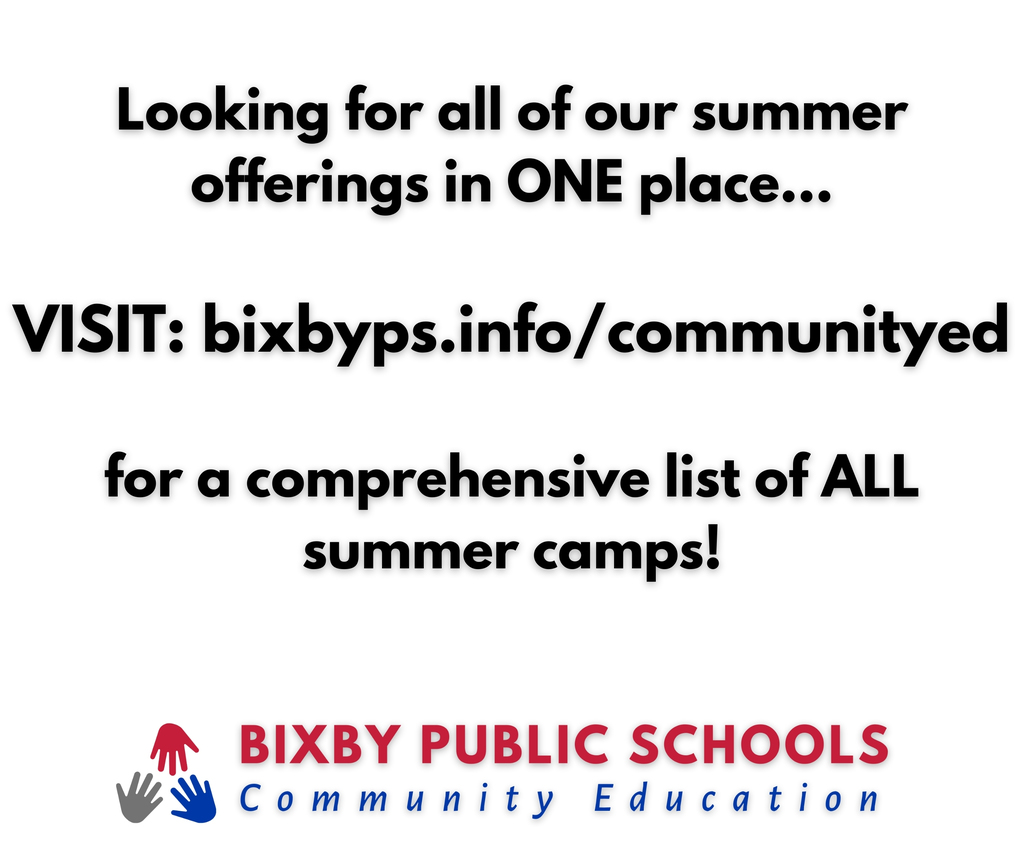 After defeating the Jenks Lady Trojans 5-2 on the road Tuesday night, our BIXBY LADY SPARTANS SOCCER TEAM advanced the to State Quarter Finals vs. Broken Arrow tomorrow night (Friday) at Spartan Stadium!! Tickets $7 at the gate 6:00 p.m. Come out and support our Lady Spartans!!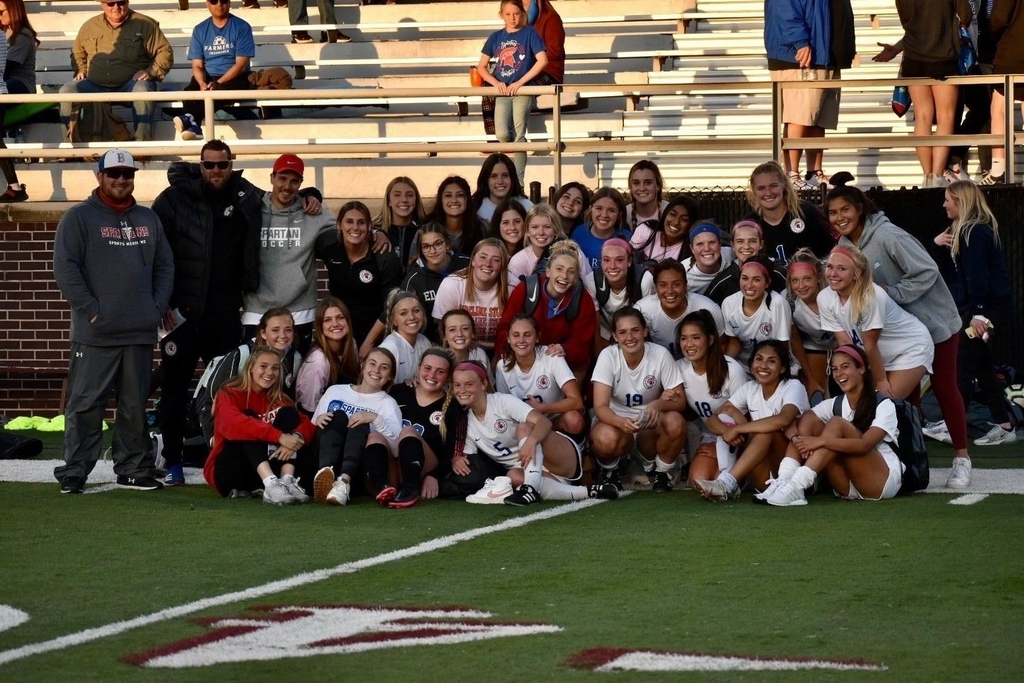 Spartans, allow us to introduce you to your 6A Girls Golf Academic State Champs! Congratulations, Lady Spartans!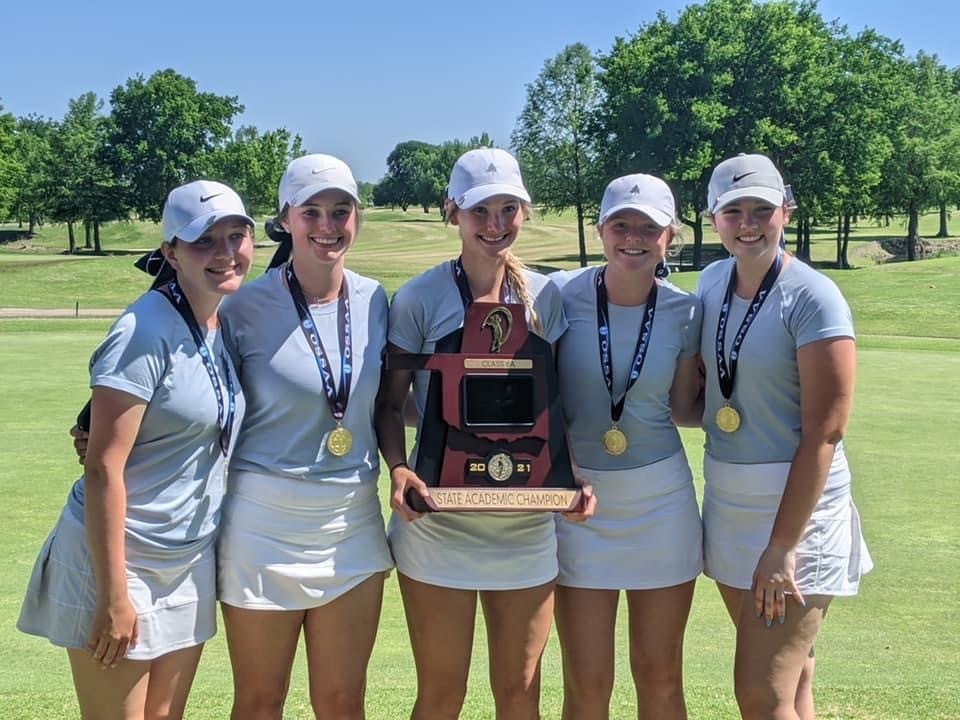 Registration for Academic Summer Camps for students currently in grades PK-8 is now open! Review the details: bixbyps.info/summercampinfo Register: bixbyps.info/summercampsignup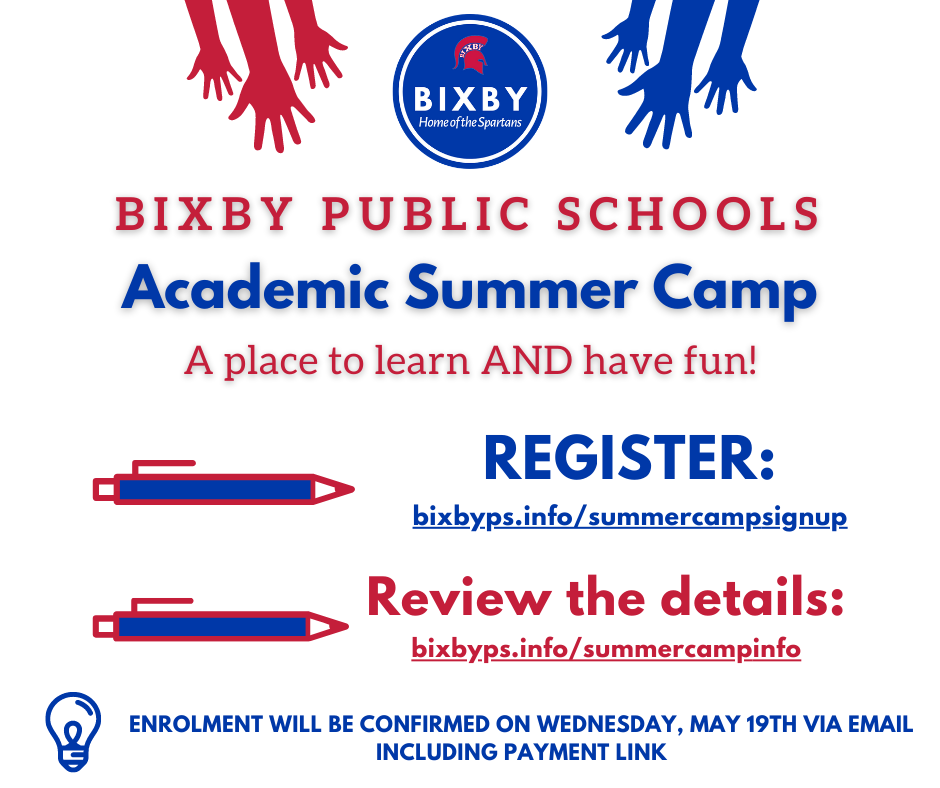 #tbt (is that still a thing?) to last year's graduation parade! This event is one of the many silver linings and new traditions prompted by the pandemic! Join us Sunday, May 2nd at 3 PM for our Second Annual Graduation Parade! See the details at bixbyps.info/gradparade!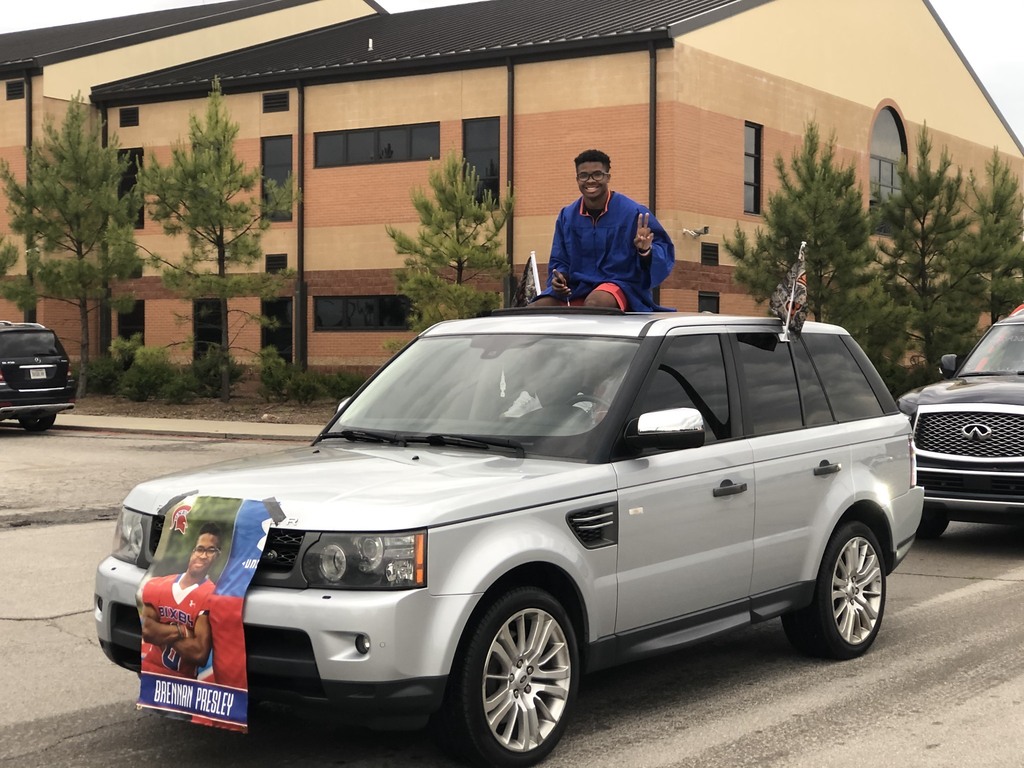 Bixby High School alumnus, Matthew Wilkinson, was named Outstanding Senior Industrial Engineering Management Student at Oklahoma State University. Congratulations Matthew! #bhsbecomingalegacy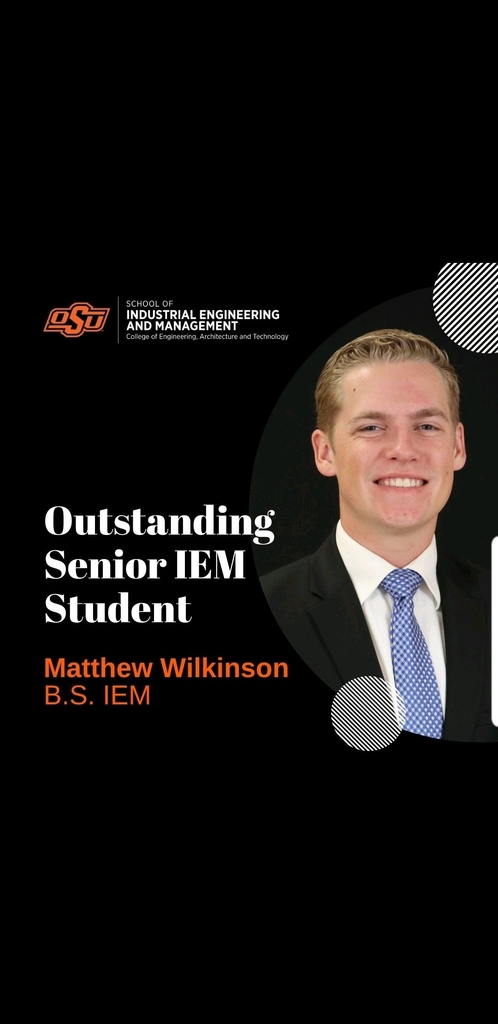 Bixby High School alumnus, Sydney Smith, was named as the Outstanding Senior by the Department of Political Science at Oklahoma State University. Additionally, she was named as a Top Ten Senior in the College of Arts and Sciences. #bhsbecomingalegacy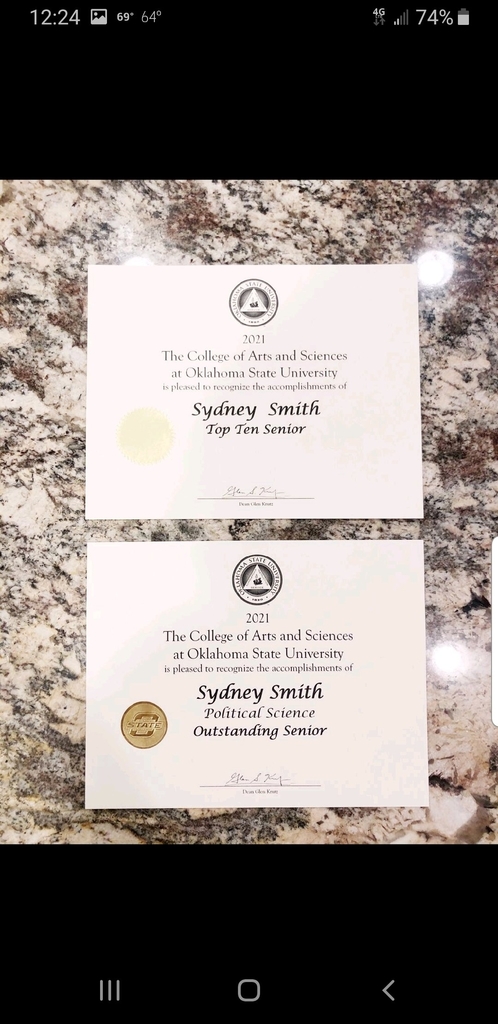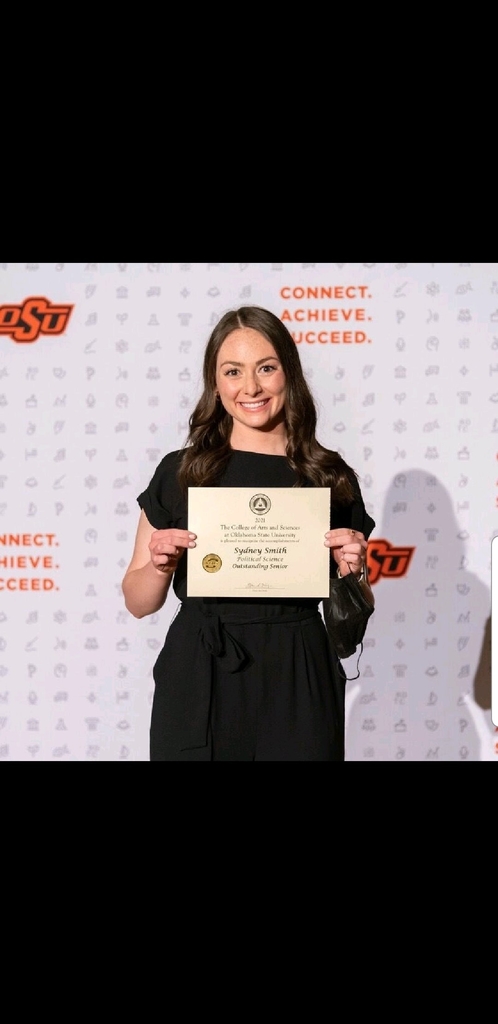 Our 9GC teachers and student volunteers are ready to welcome our 8th graders to the BHS campus today! It's a great day to be a soon-to-be high school Spartan!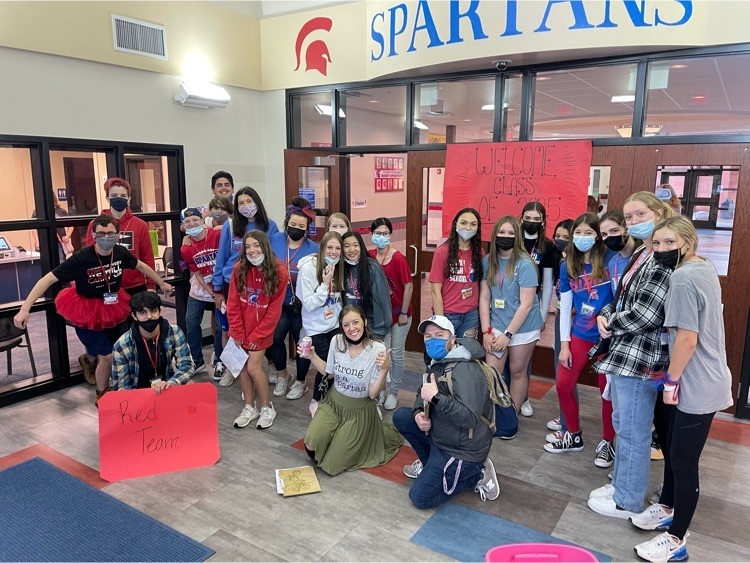 If you need some PURE JOY in your day...look no further! This smile says it all! Our Bixby West Elementary playground now has a wheelchair swing, ensuring inclusive play for ALL students! It's a great day to be a Spartan!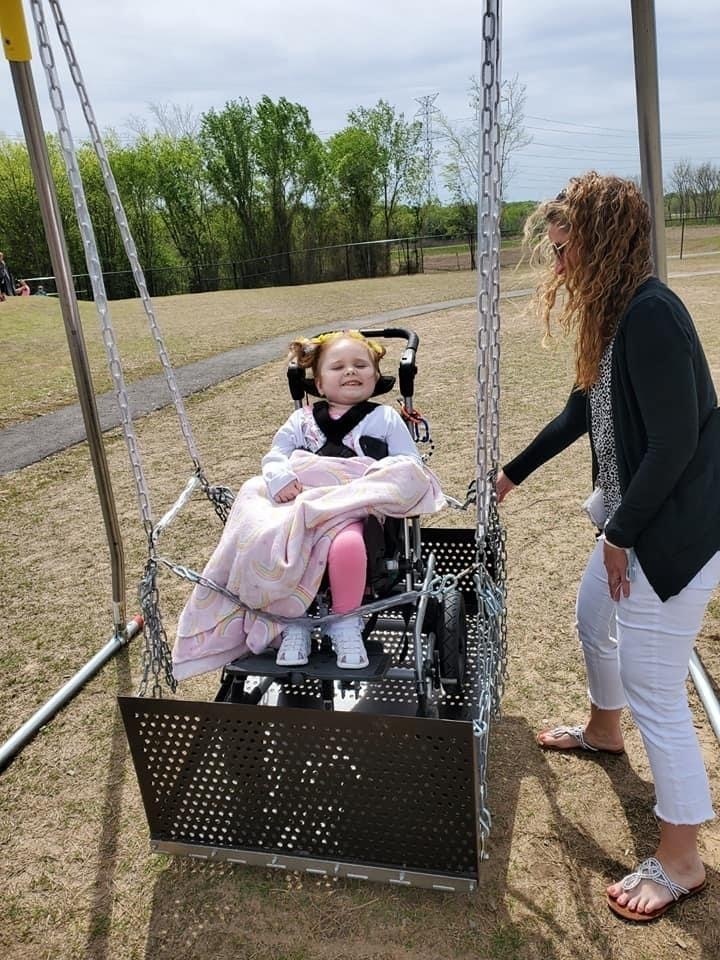 Best of luck to the ladies of Bixby Spartan Golf at the regional tournament today! One more step on the road to STATE! Finish strong, girls!

It's a great night to present over 114k in college scholarships to some fantastic Spartan seniors! Thank you, @bixby_beef_foundation for your generous investments in our teachers, students, and classrooms. It's a great day to be a Spartan!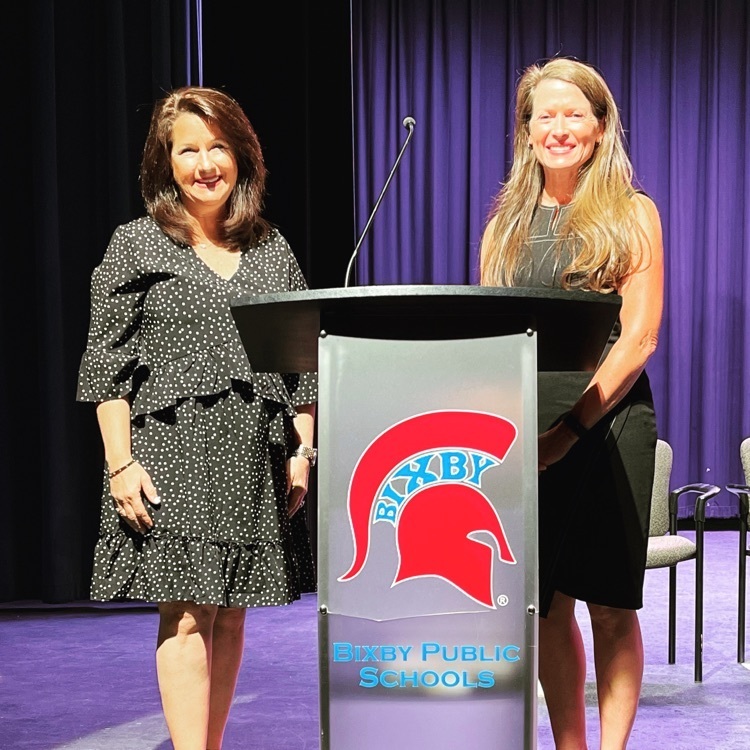 Congratulations, BMS Boys Tennis on winning their 4th State Qualifier Tournament! 🎾 Brady Grotts: 1st place at 1 Singles! 🎾Owen Russell: 2nd place at 2 Singles! 🎾 Doubles teams Ty Bevins/Chase Warden & Ethan Richmond/Bo Dunlap both came away with 1st place as well! Next up...State Tournament. Go BIXBY!!

It's been a wonderful week, Spartans! Happy FriYAY! Don't forget, Wednesday 3/31, and Thursday 4/1 will be distance learning days for all students as we complete the vaccine process for our staff. Additionally,  there is no school for students on Friday 4/2 or Monday 4/5.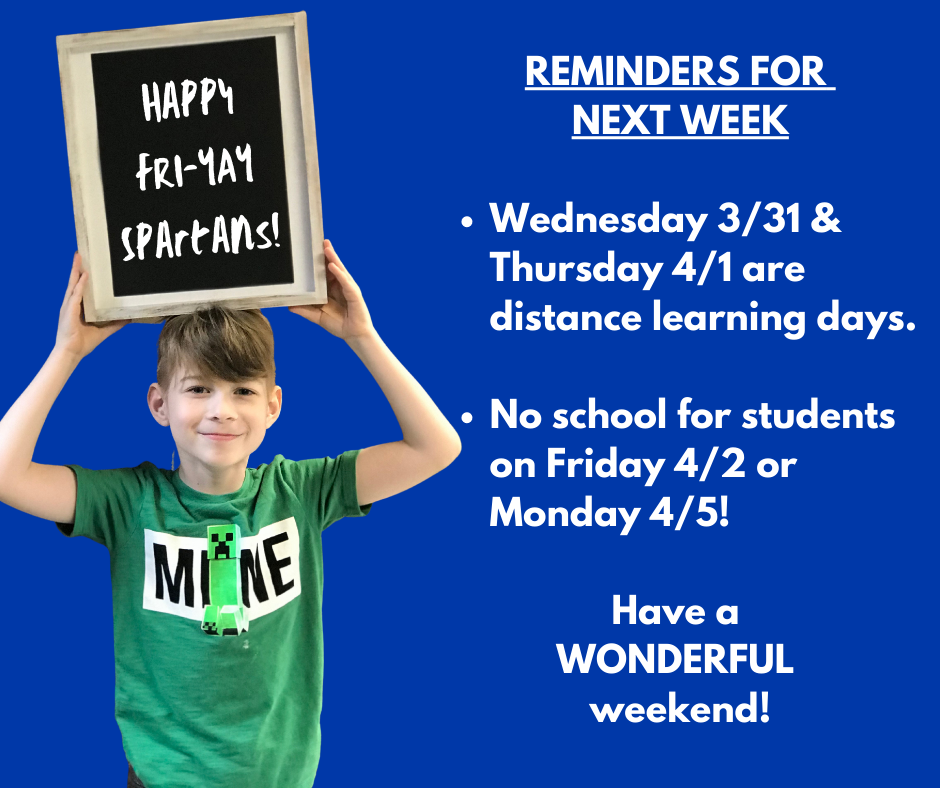 Spartan families, Don't forget, returning student registration is DUE March 31st. Any student whose registration remains incomplete at this time will be unable to register until May 27th and will have to provide additional documentation including two proofs of residence and parent/guardian identification. It's imperative that all returning families complete this process by March 31st. Failure to meet this deadline will result in students being dropped from active enrollment for 2021-22 and the planning process. Please see here for further information and FAQs: bixbyps.info/2021enrollment Thank you!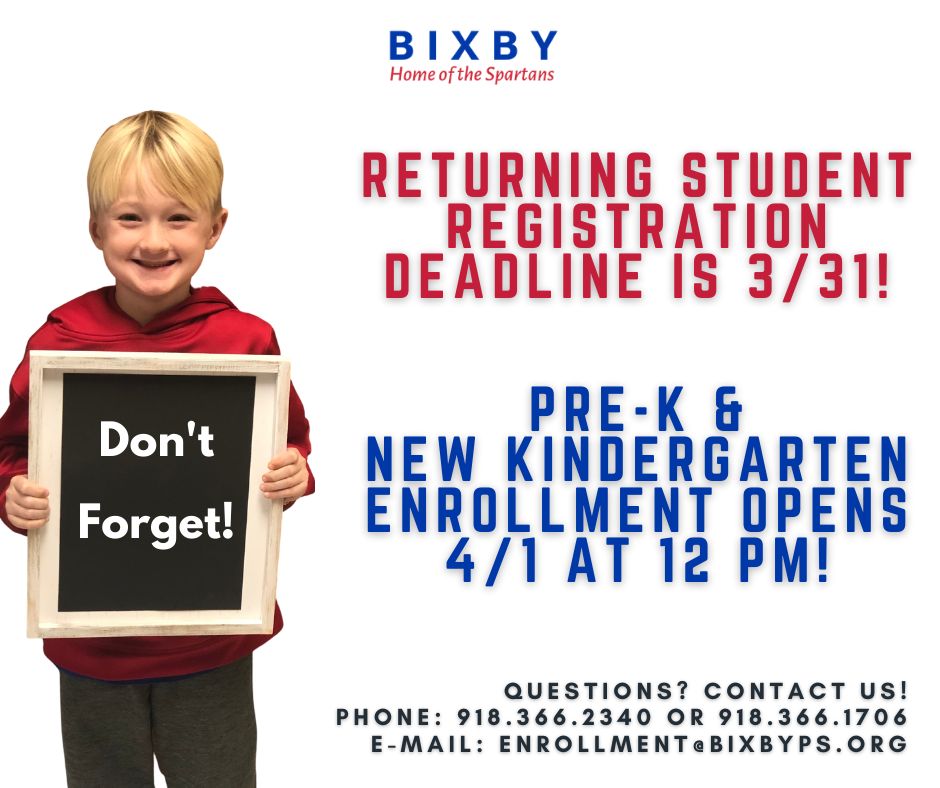 An important statement from Supt. Miller on behalf of Bixby Public Schools... "Like many others, I was disgusted by the repulsive and racist comments directed towards members of the Norman Girls Basketball Team..." Read the full statement here:
https://5il.co/qlmv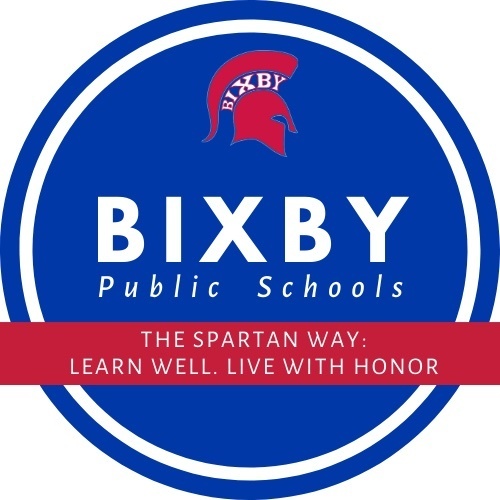 Wishing everyone a wonderful and healthy Spring Break! We will see you back at school on Tuesday, March 23rd!