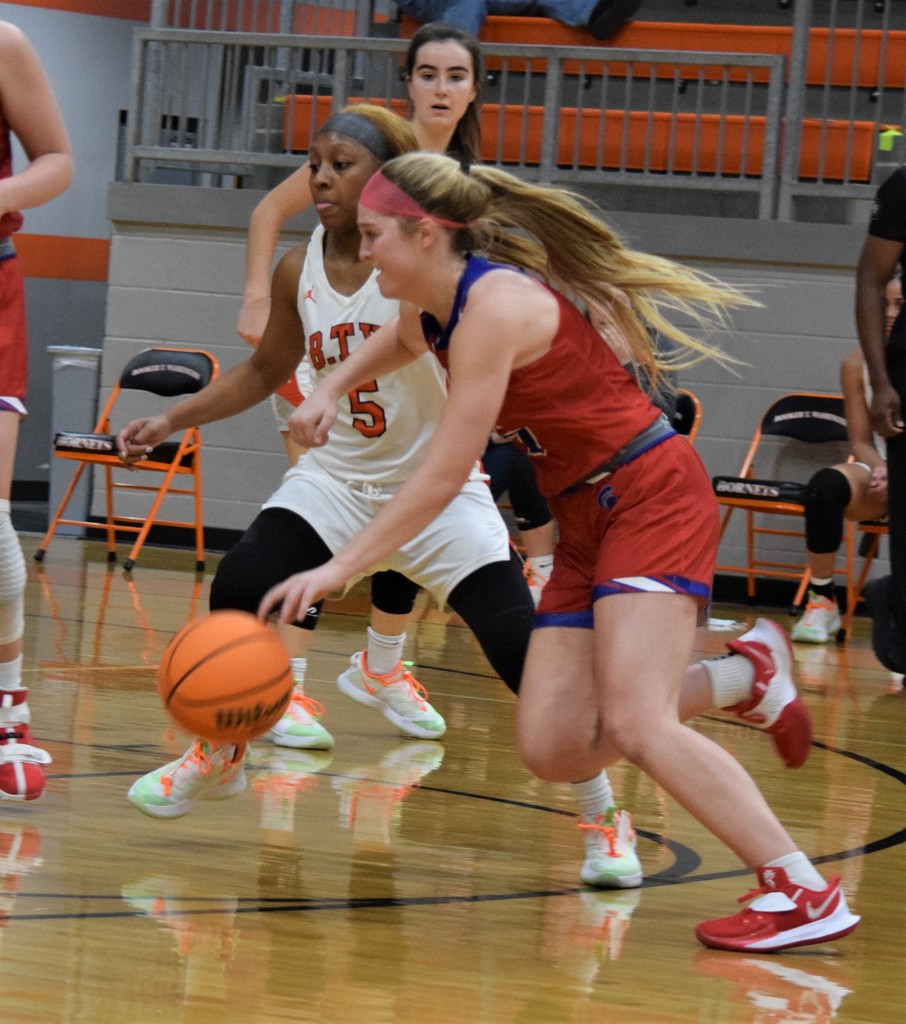 Happy Thursday, Spartans! See ⬇️ for a few important reminders: - EARLY RELEASE on Friday 1/22. NEXT WEEK: - Students in grades PK-8 will remain in-person. - Students in grades 9-12 will be in-person with the exception of Wednesday 1/27: ➡️ Grades 9, 11, 12: Virtual Learning Day ➡️ Grade 10: On-campus for PreACT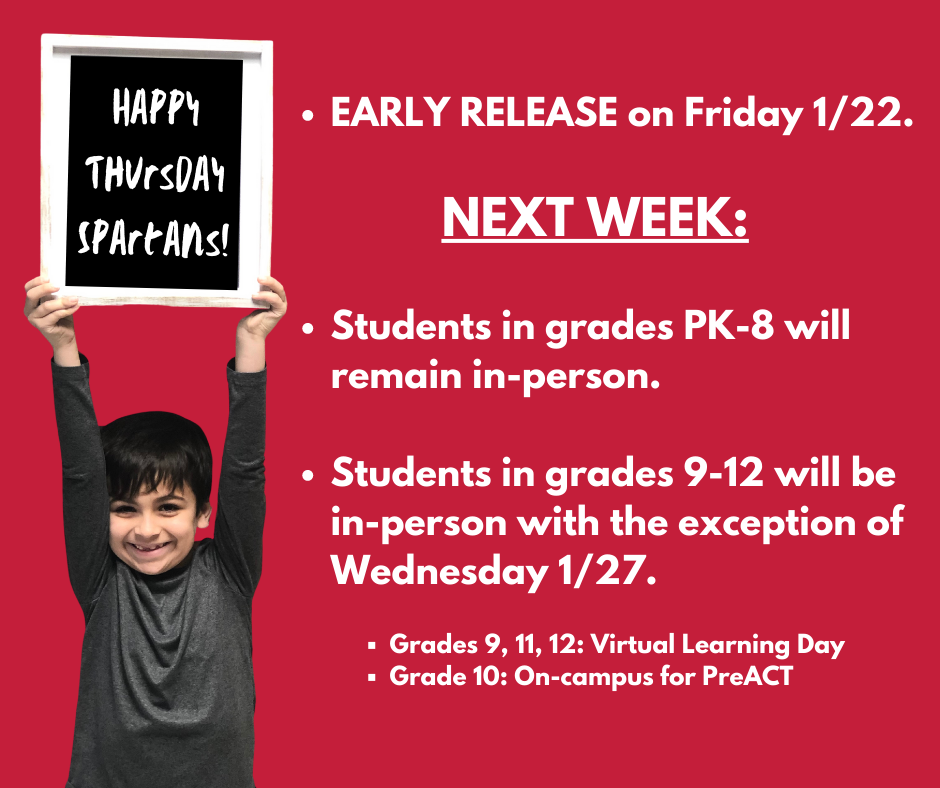 Happy Thursday, Spartans! See ⬇️for few important reminders as we wrap up this week and look forward to the next: - NO EARLY RELEASE on Friday 1/15. - NO SCHOOL (or food service) on Monday 1/18. This applies to both in-person and SCA students! - Students in grades 9-12 will be in Distance Learning next week, Tuesday 1/19 - Friday 1/22. - Students in grades PK-8 will remain in-person.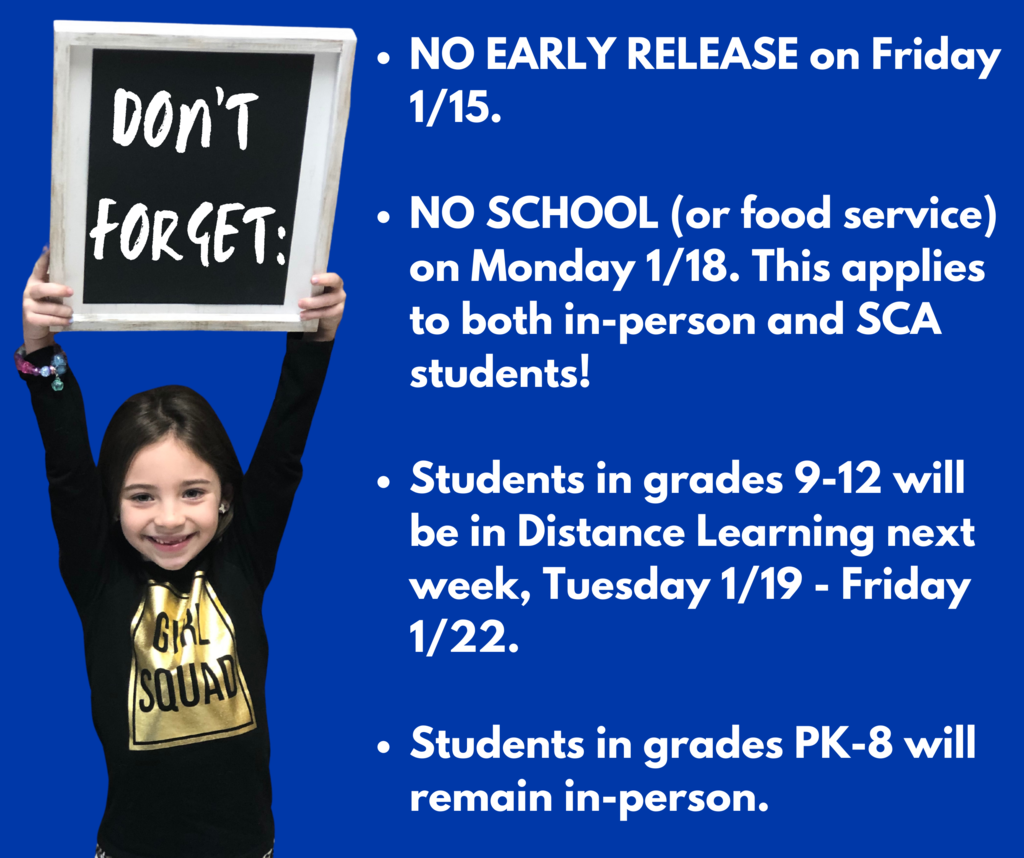 Our number of the week is 198, representing the lives saved thanks to Oklahoma Blood Institute Tulsa and our Spartan donors at our recent Community Challenge event! Congratulations, Bixby North Elementary, for garnering the most participation! Also, a special THANK YOU to the Rotary Club of Bixby for sponsoring the $500 prize! Way to go, Spartans!

The past few weeks have been full of spirit days, special deliveries, and some super snuggly distance learning! Catch the snapshots here:
https://youtu.be/Qc39wYUAw2I
Happy holidays, Spartan family! We will SEE you IN-PERSON on Monday, January 11th for the start of our spring semester! Remember, your 3 W's! Wash your hands, watch your distance, and wear your mask! :)

See you in 2021! #bhsbecomingalegacy

It's Board of Education meeting night, Spartans! We will be discussing possible return to school options following Winter Break. The live stream will begin on our YouTube Channel when we reach this portion of our agenda. Visit the link below and click "Subscribe" to receive a notification. bixbyps.info/youtube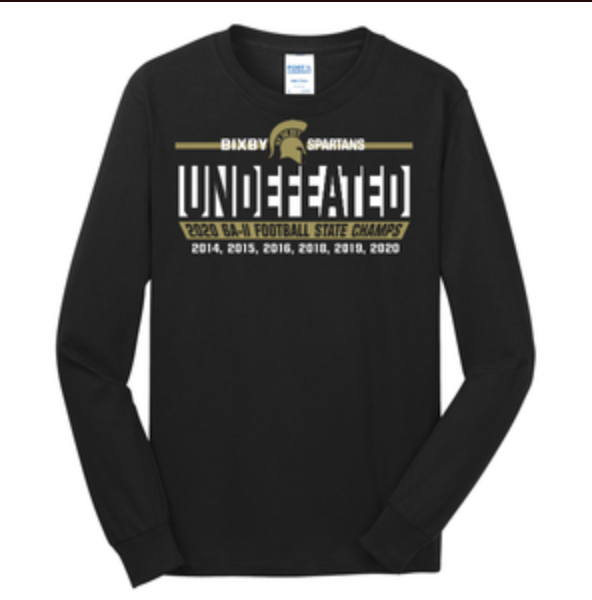 Don't forget to join us tomorrow, December 5th at 2:45 PM, as our Bixby Spartan Football buses roll out toward Edmond and another State Championship! See here for details:
www.bixbyps.org/article/358335
Go Spartans! Take State!

Spartans, Please see the link below for a Grab & Go Meal update! BPS will be expanding these services beginning Wednesday 12/2 to include extended pick up times as well as area bus delivery. This is a federal program providing free meals to all families and we encourage all to participate! There are no changes to meal service for tomorrow, 12/1. See here for details:
www.bixbyps.org/article/292627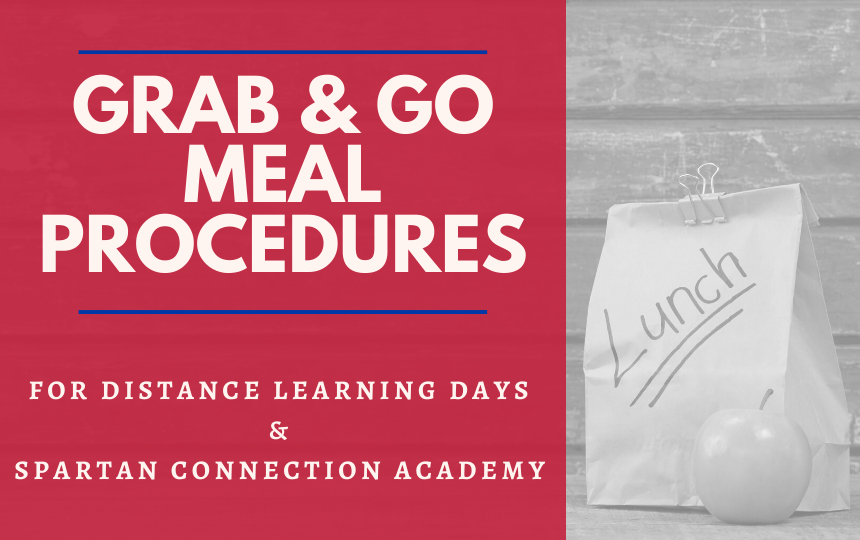 Bixby Spartan Football is headed to State for the 7th year in a row!!! ❤️💙 See below to order your gear! Proceeds support our cheer and football programs. All orders must be placed online by Monday 11/30 at 3 PM. Pick up will be Thursday and Friday at HOTS from 5-7 PM. Order here:
www.918designcompany.com/TakeState


Spartans, tune in with us live on YouTube at 3 PM on Sunday for an update from Supt. Miller! Click here to "SUBSCRIBE" so you'll get a reminder: bixbyps.info/youtube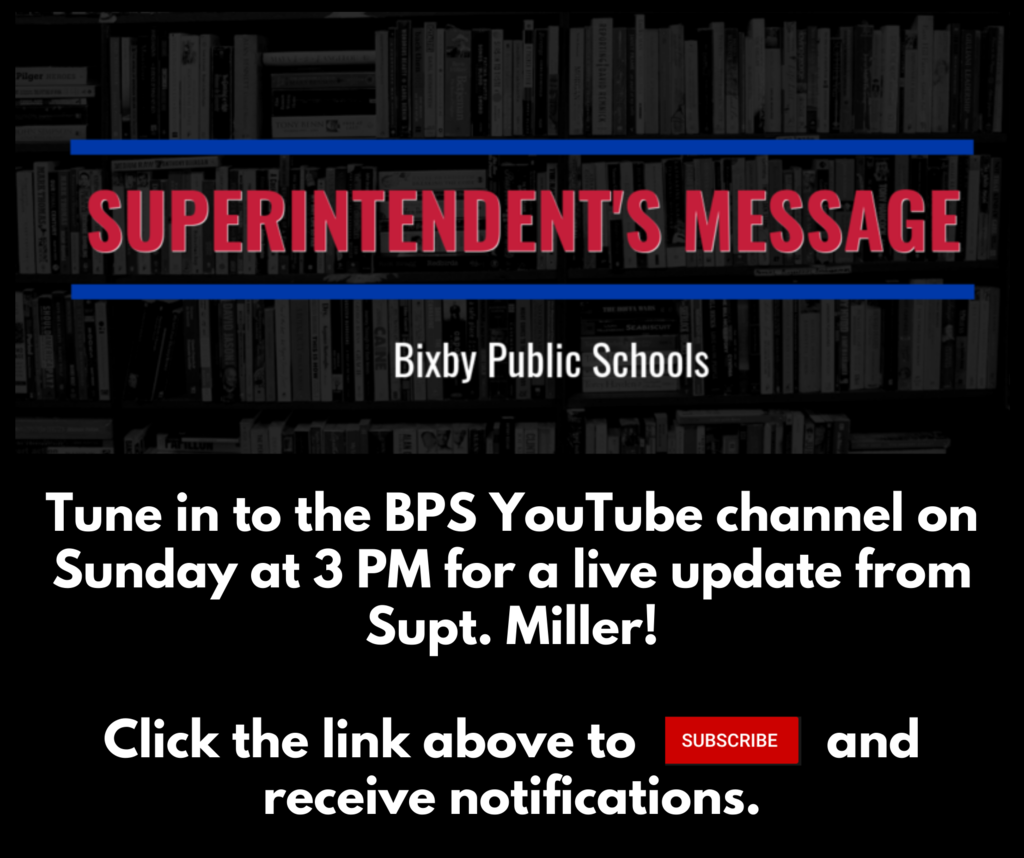 Enjoy your week-long Thanksgiving Break, Spartans, 11/23-11/27! Remember the 3 W's: Wear your mask! Wash your hands! Watch your distance!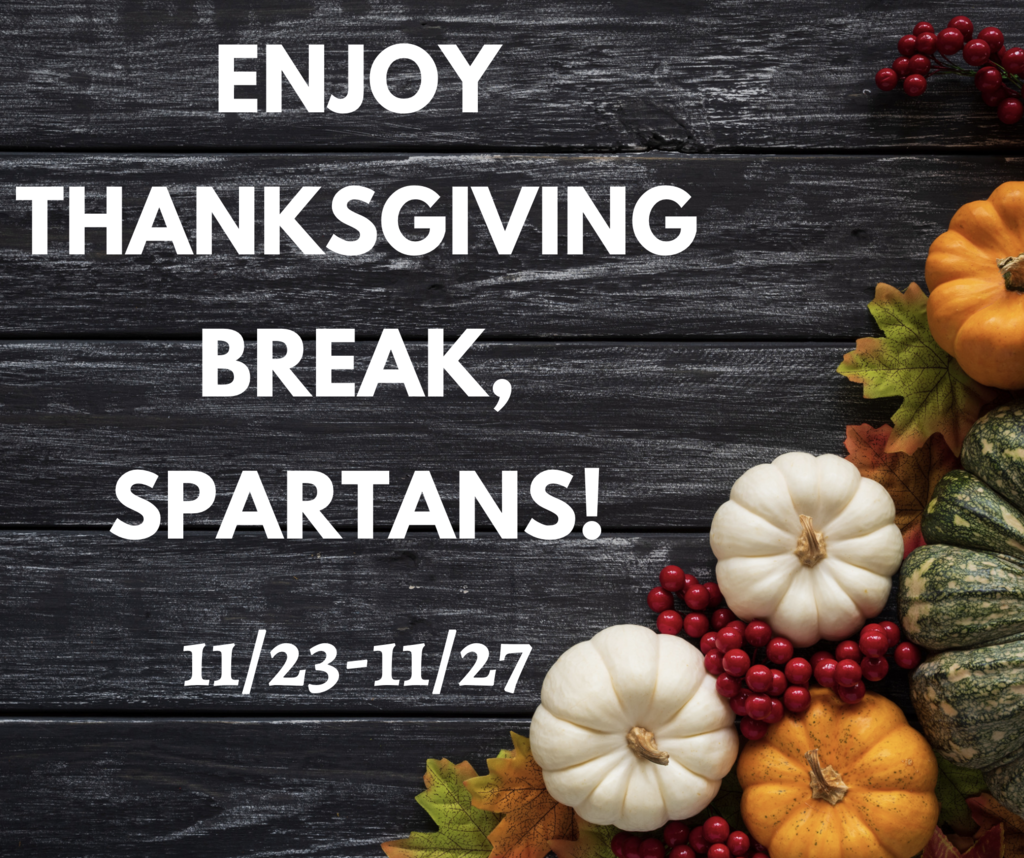 Spartans, please join us in congratulating Cayden Dawson, runner-up at Cross Country State! Way to go, Cayden! Also a huge accomplishment for freshman, Sarah Mason! In her FIRST year of running Cross Country, she made it to STATE!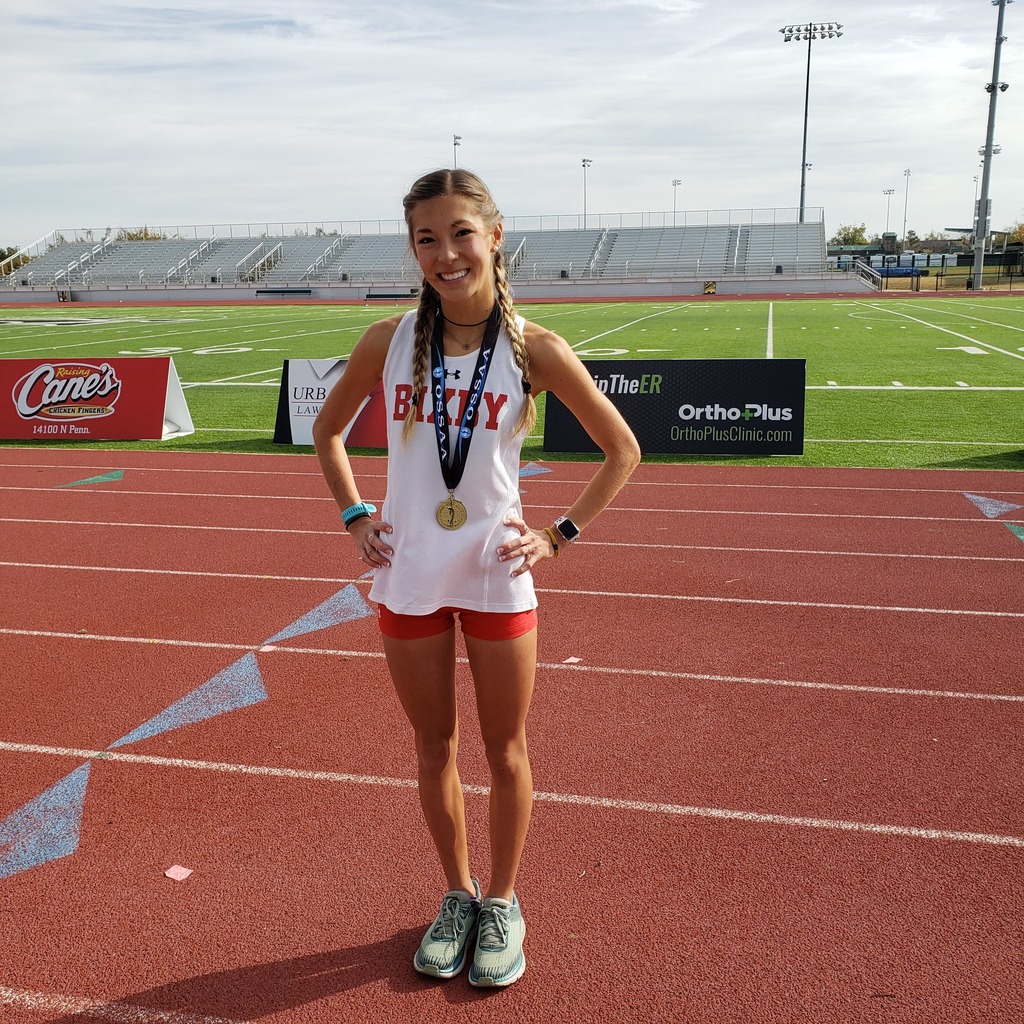 Spartan Bus Riders, Please see below for important reminders about bus procedures! Thank you so much for your continued cooperation! See here for more details from Supt. Miller:
www.bixbyps.org/article/337172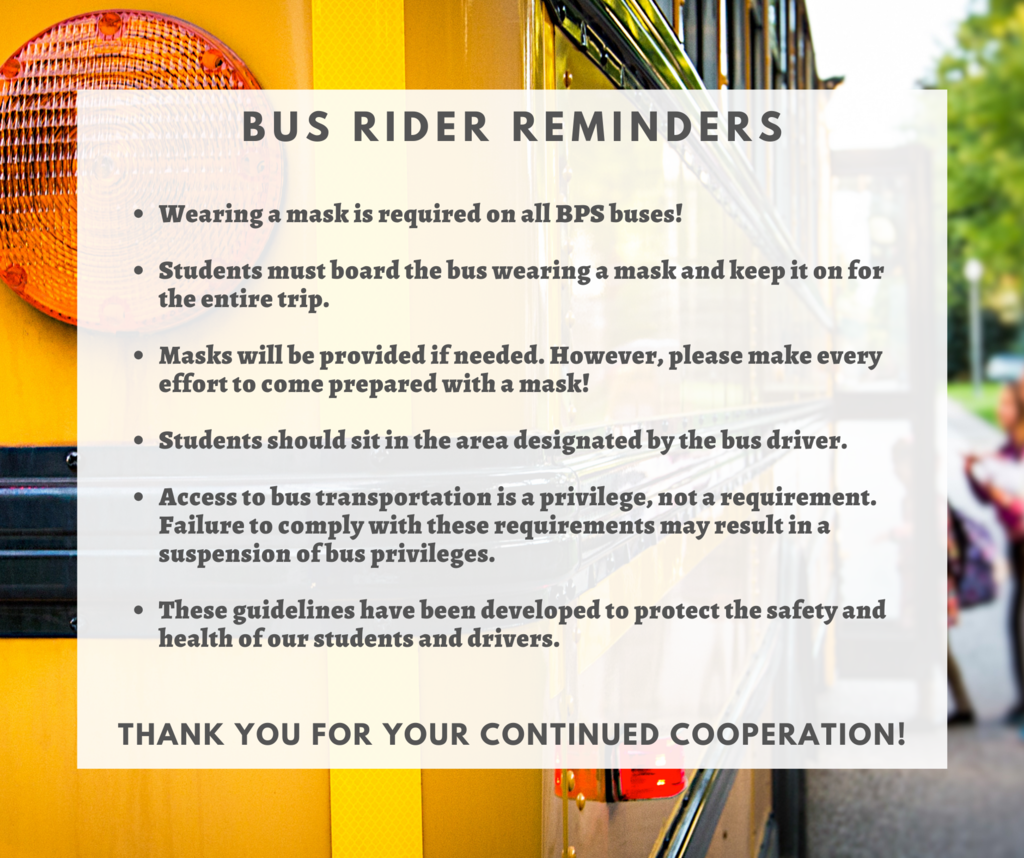 Congratulations to Shelby Joiner of the Bixby 9th Grade Center- our October GE winner. Thank you for sharing your great idea of stickers as a fun classroom celebration! Thank you to all the teachers who are cheering each other to success (Expectation 4).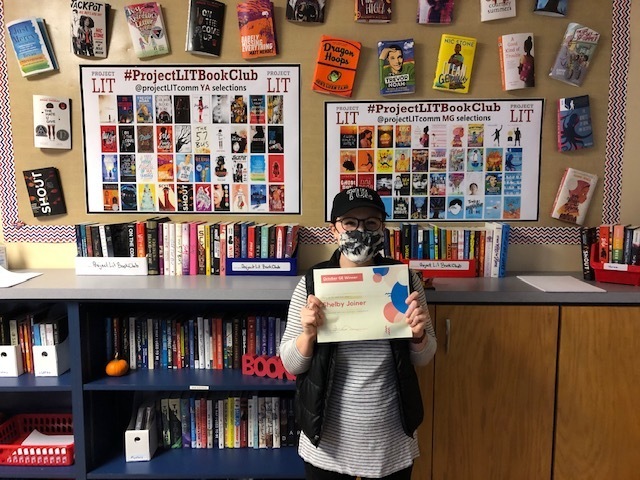 Spartans, COVID numbers are on the rise across our nation, county, and local community! Mask up, social distance when you can, and wash those hands! Wishing everyone a wonderful and healthy week!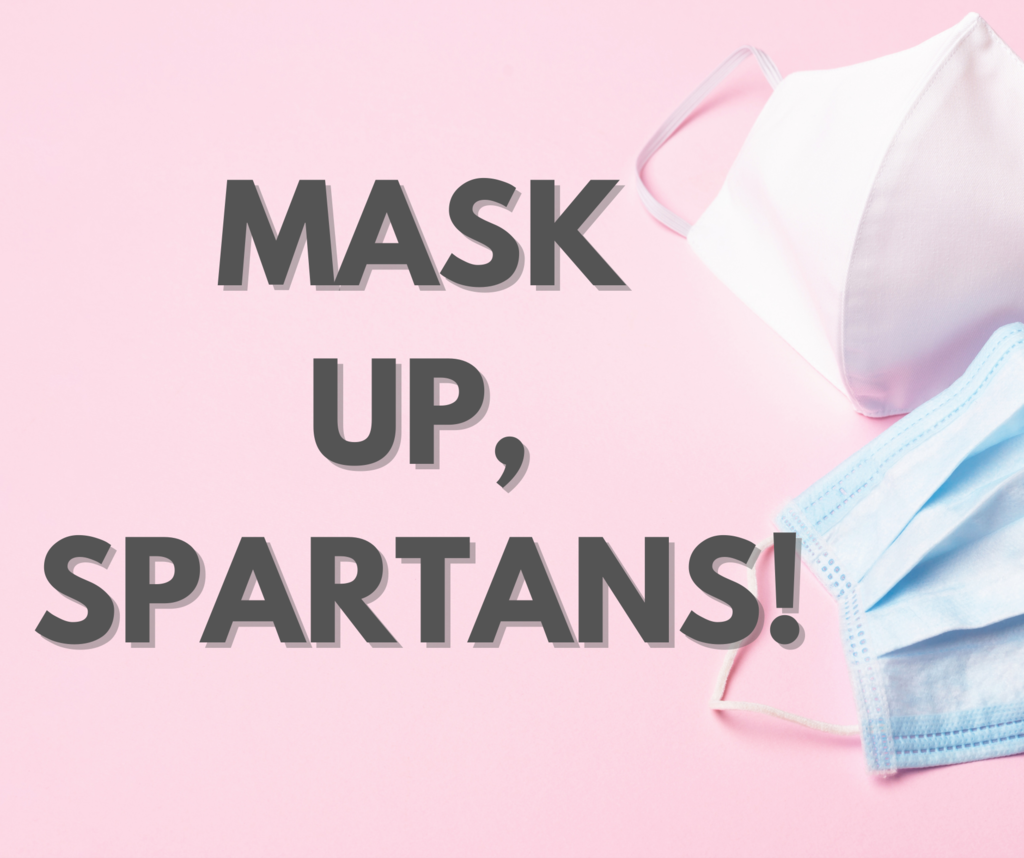 Congrats to Bixby Spartan Softball! This plaque is awarded to the top 10% of schools in each class! For 6A, that means just THREE schools. With a team GPA of 3.895 from last spring, Bixby Spartan Softball has earned a Distinguished Academic Achievement Award from the OSSAA. Way to go, Girls!! #studentathletes #studentfirstathletesecond #spartansoftball2020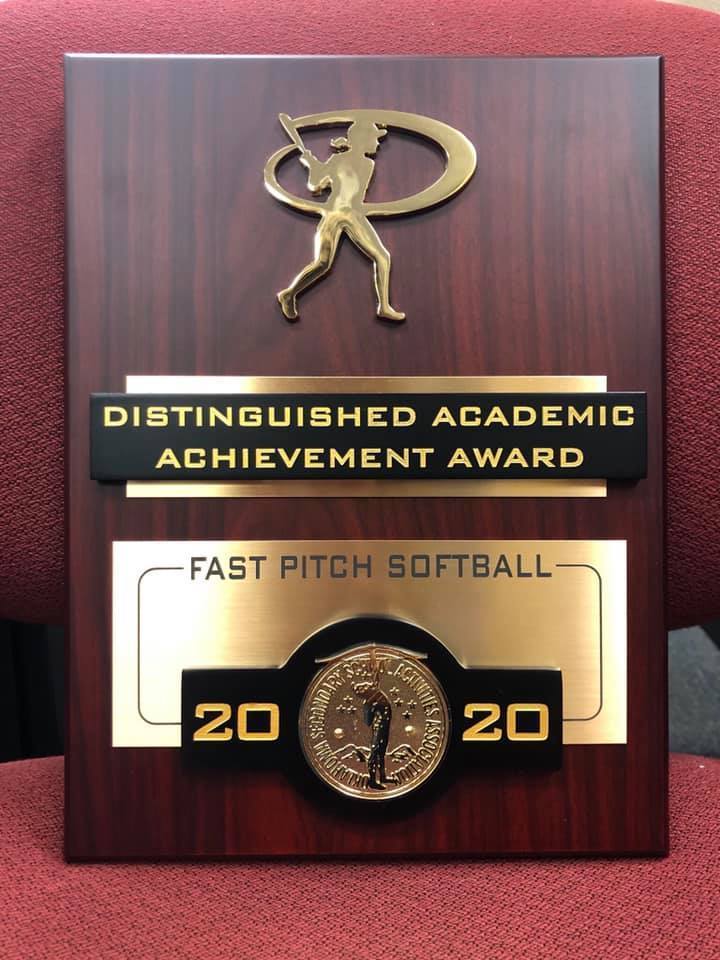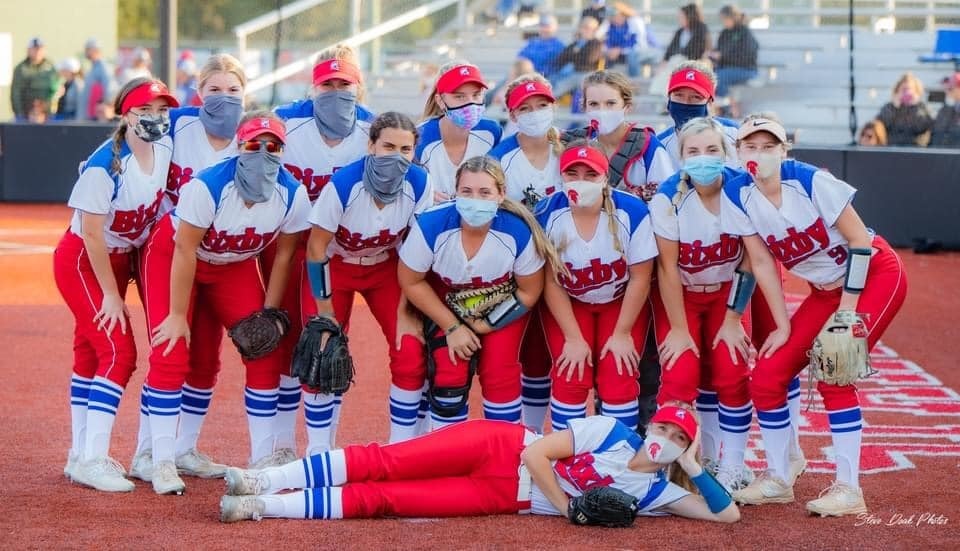 Spartans, Please see the link below for this week's COVID update from Supt. Miller. Have a safe and healthy weekend! :) "This week's COVID-19 update presents some concerning news and trends relative to the spread of the virus in our community and state." Update:
www.bixbyps.org/article/332987
BPS COVID Data:
www.bixbyps.org/page/covid-data