@BixbyPS is proud to host the State Student Council Convention (@oascok)for 1,800 students from across OK this weekend. Amazing energy!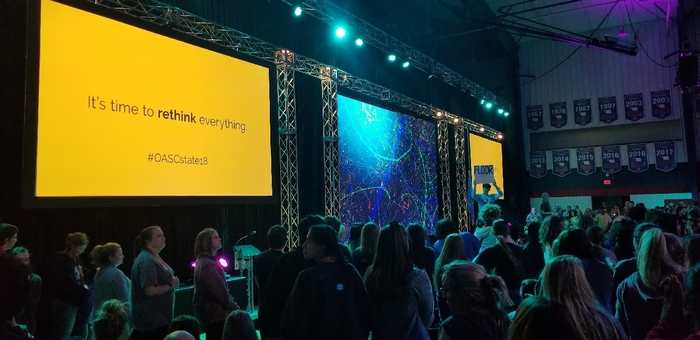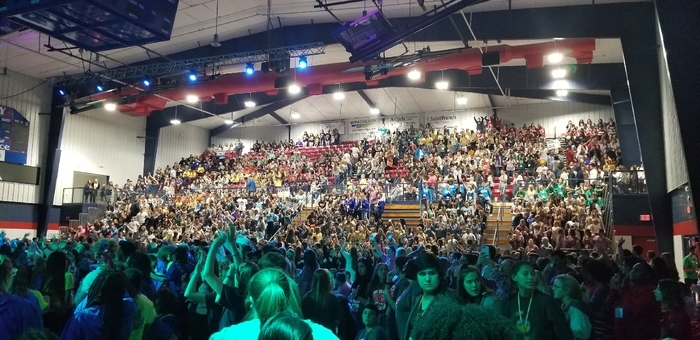 Early voting starts TODAY at Hardesty Library or the Tulsa County Election Board. Voting hours are until 6:00 pm today and tomorrow from 9am - 2pm. If submitting an absentee ballot, remember to mail it today! It has to make it to the Election Board by 7pm Nov 6. Spartans Vote!

Thank you Robin Decatur with Farmers Insurance for your support of @BixbyPS Athletic Department.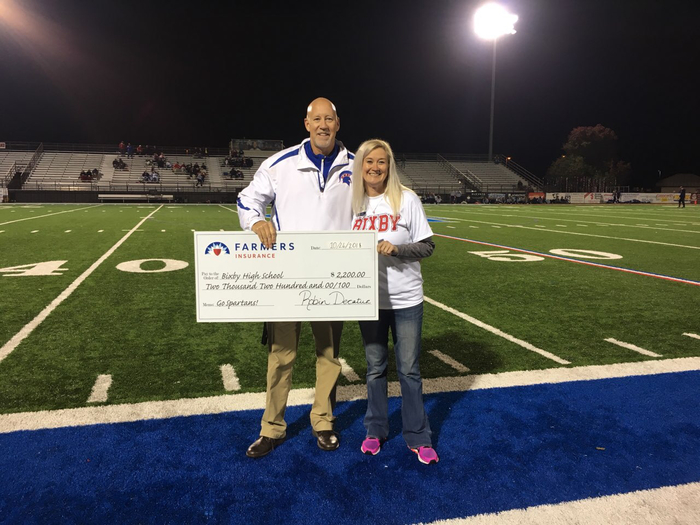 Thank you Link Gotcher with Tulsa Hyundai for providing classroom library books for @BixbyPS Teacher of the Month Andrew Orrison.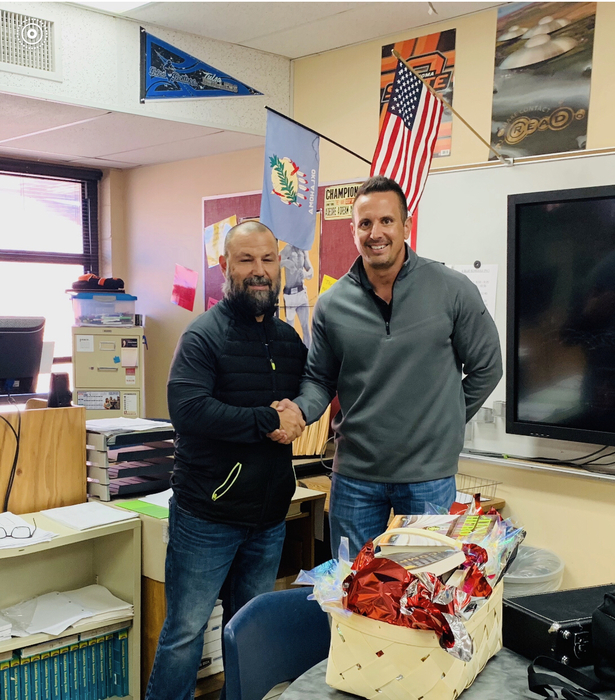 Thank you Robin Decatur with Farmers Insurance for supporting @BixbyPS cafeteria cashier Pam McLaughlin at Central Intermediate with a new bulletin board.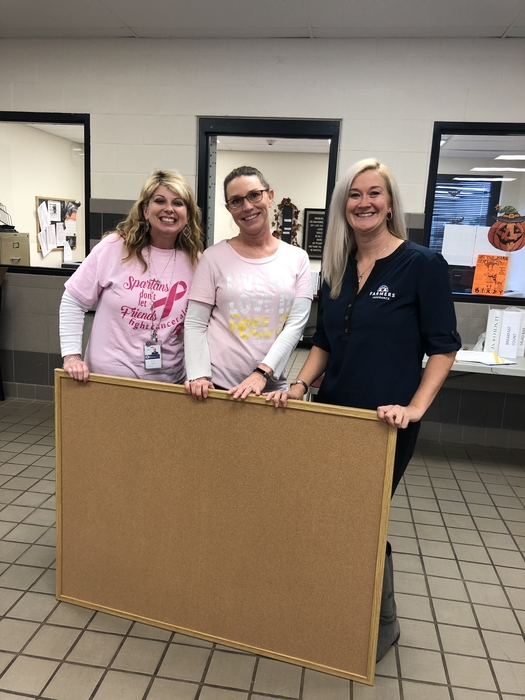 The Bixby and Jenks PLACs invite you to attend a South Tulsa Legislative Forum this Thursday, Oct 25, from 6:30 to 8:00 p.m. Candidates from legislative districts 67, 68, 69, 70, 71, and 80 have been invited to participate. Bixby North Intermediate is located at 6941 E. 121st St.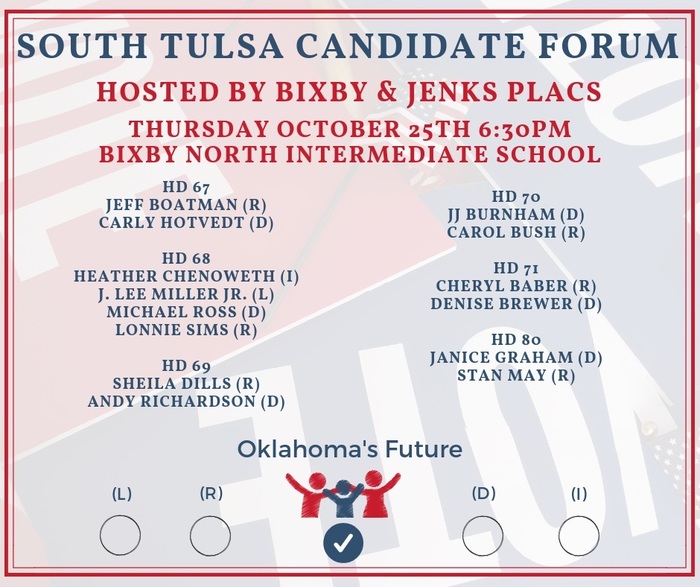 We are very proud of our Pride of Bixby Band. Not only did they bring home a FIFTH straight 6A-2 OBA State Championship yesterday, they finished 3rd overall in the state, behind only BA and Jenks. Congrats to Mr. Parker, his talented directors, and our incredible Band parents and students. Very well done, #spartans!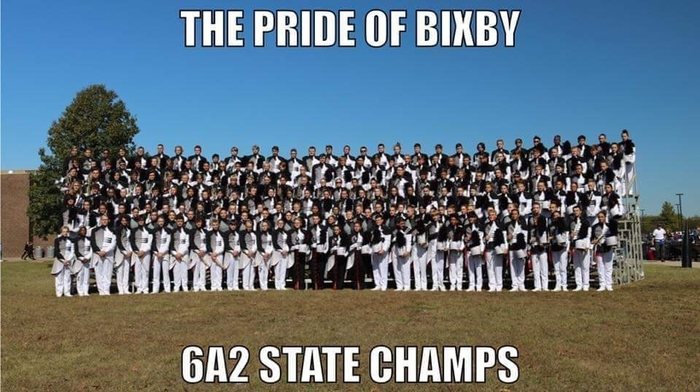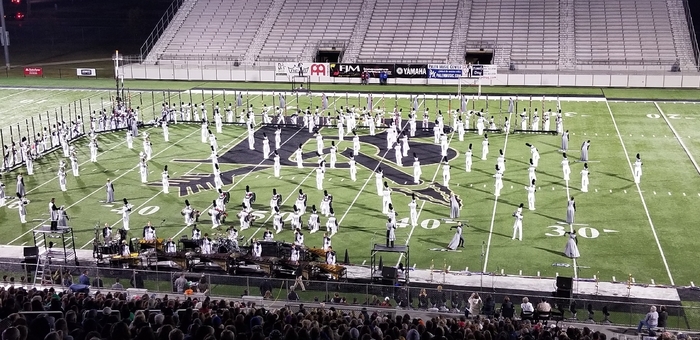 Clayton Constien with Farmers Insurance celebrating @BixbyPS Teacher of the Month Andrew Orrison at Central Intermediate by presenting him with a new Chromebook.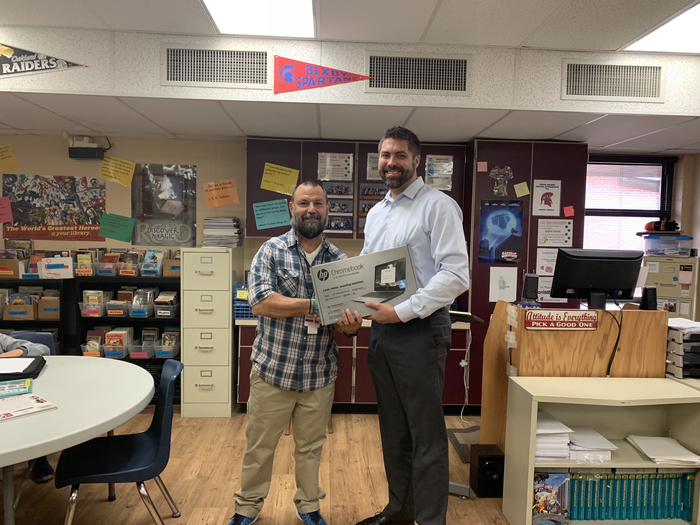 We had a great time at today's Jog-A-Thon at @BixbyPS North Elementary! Our students appreciate your generous support of this fundraiser.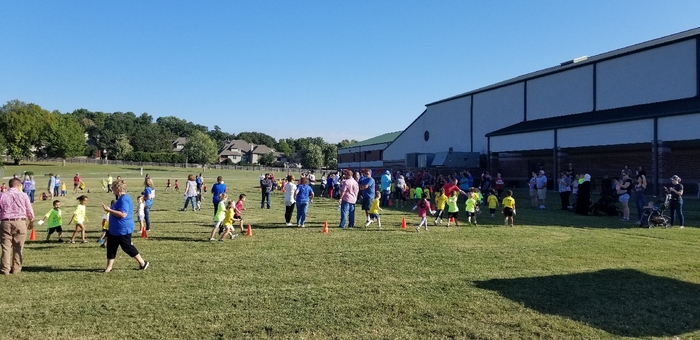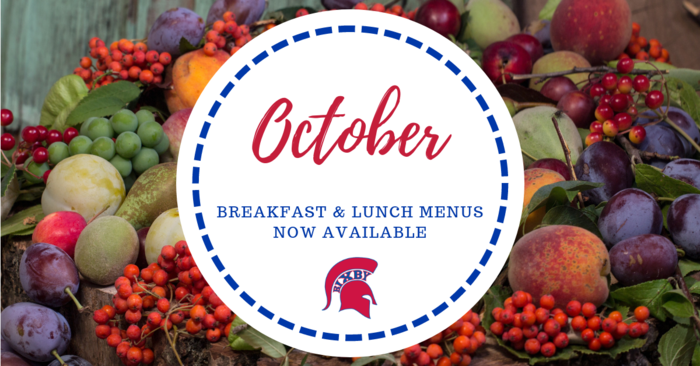 The Pride of Bixby swept the visual, music and general effect categories to win the Owasso Invitational! Congratulations to The Pride and Mr. Parker!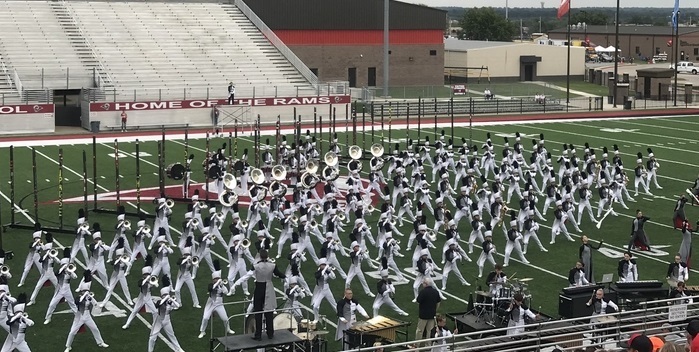 Thank you Clayton Constien with Farmers Insurance for supporting @BixbyPS teachers Sherry Bittle and Kathryn Plumlee with school supplies for their classrooms!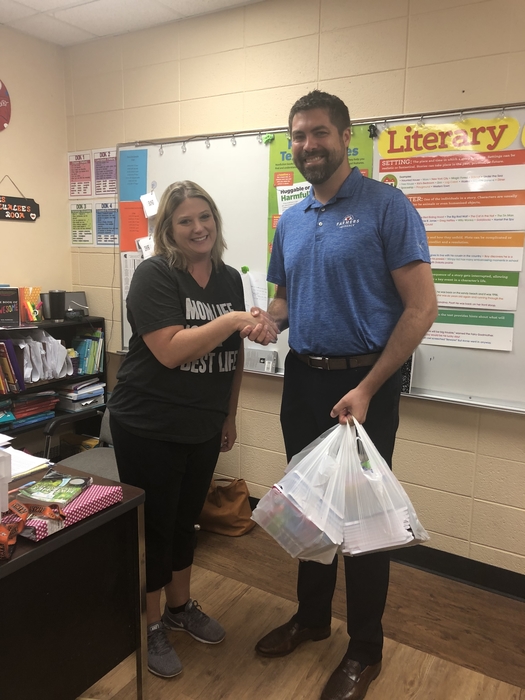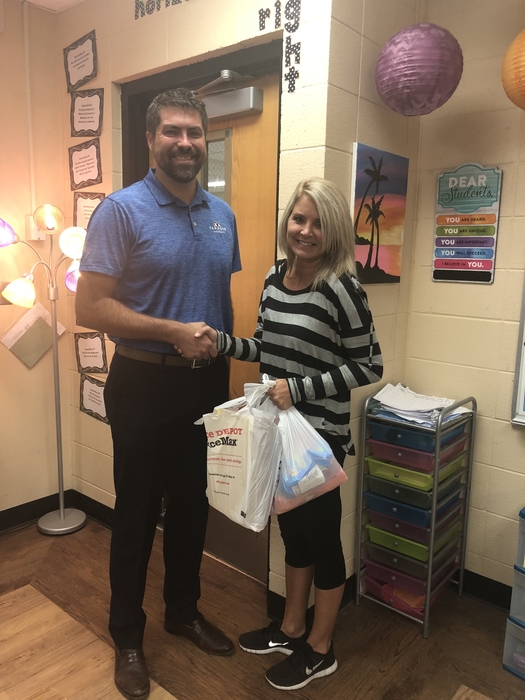 A huge thank you to Link Gotcher with Tulsa Hyundai for presenting @BixbyPS Teacher of the Month Jamie Guthrie with supplies for her classroom!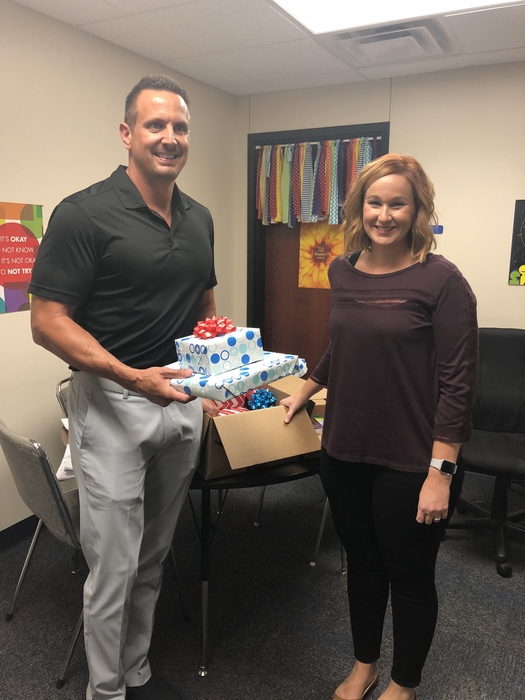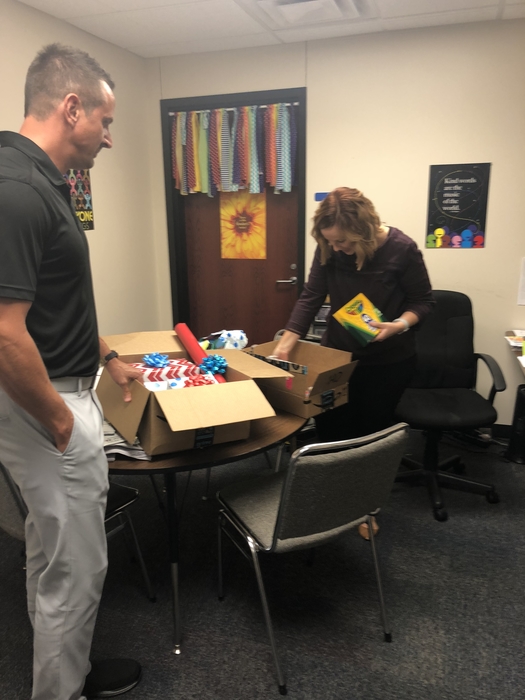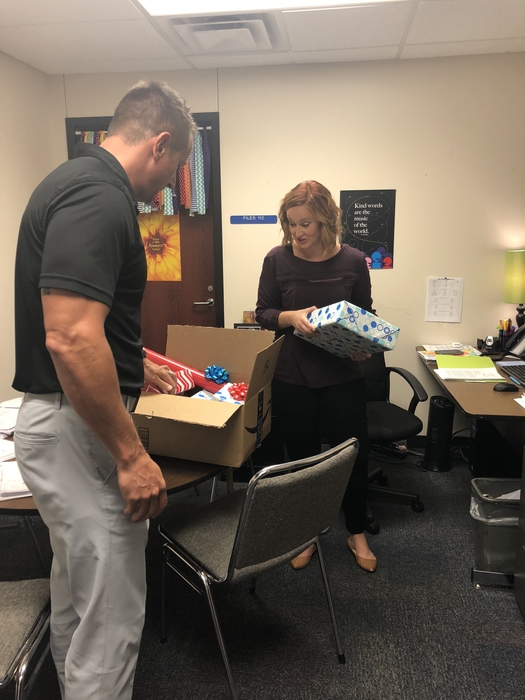 Very proud of our @BixbyPS Spartan Cheer Squad. Terrific performance at today's state championships at ORU. High energy and amazing talent!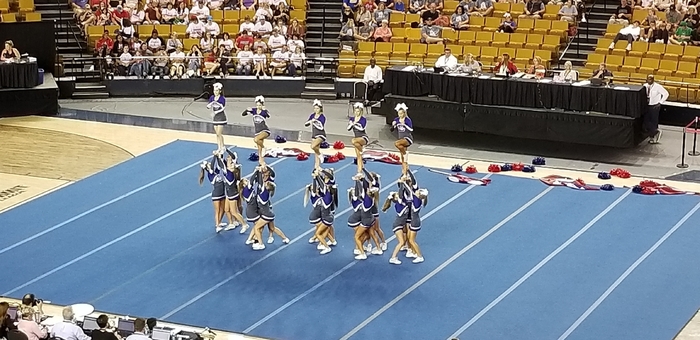 Last six quarters of @BixbyPS Football: #Spartans - 109 points. Their opponents (Putnam City & Sapulpa) - absolutely nothing! @okpreps

Congratulations to the new members of the @BixbyPS Interact Club. Focus of group is "service above self. " We have amazing kids in Bixby!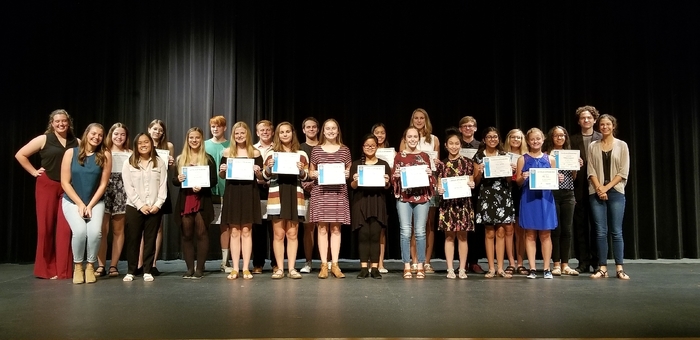 @BixbyPS teachers participating in the Great Expectations Fall Conference. Learning so much to bring back to the classrooms.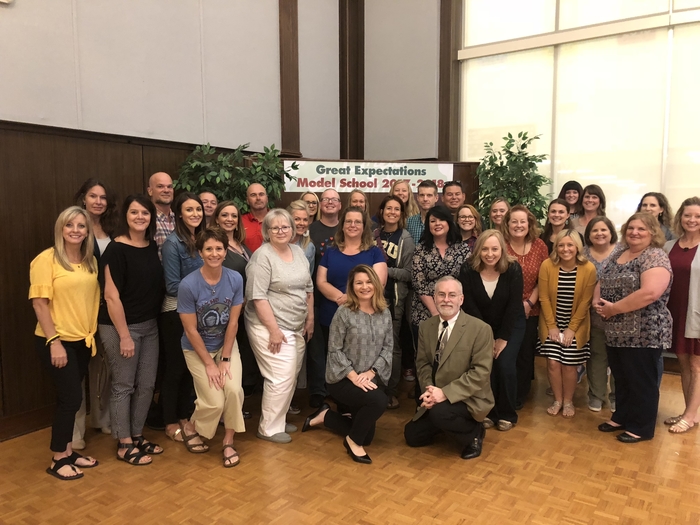 Check out our latest architectural renderings for the West Elem/Int Campus. Groundbreaking is 9/26 with earthwork beginning soon after. Building will open for students in Aug 2020. It's going to be an AMAZING school! Click link for KKT's video:
https://youtu.be/pa6CFbG86TE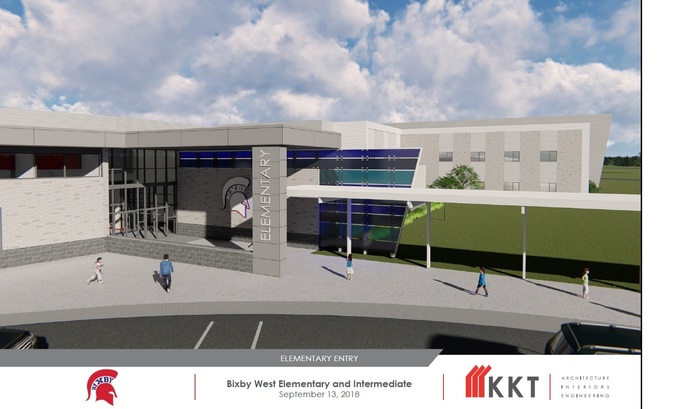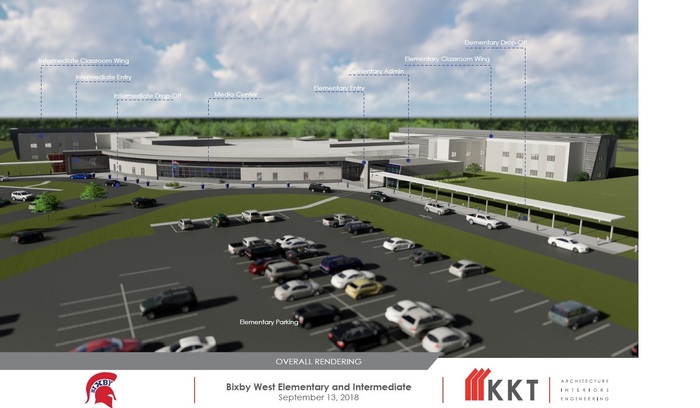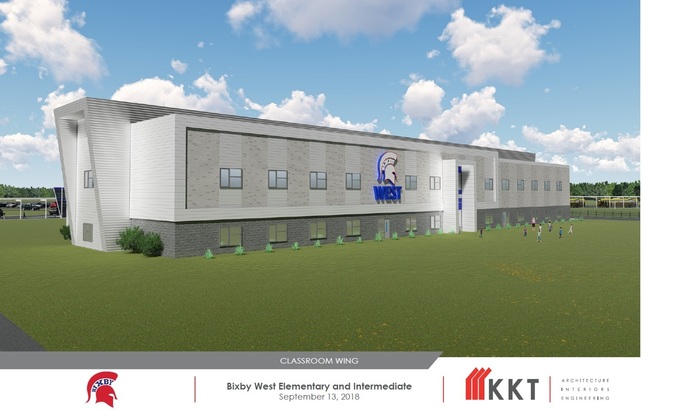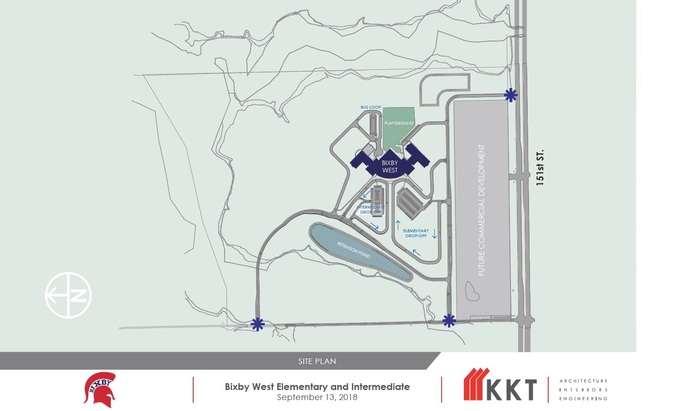 @BixbyPS thanks our community partners who support us so well: Life Church South Tulsa and Downtown Bixby Church of Christ!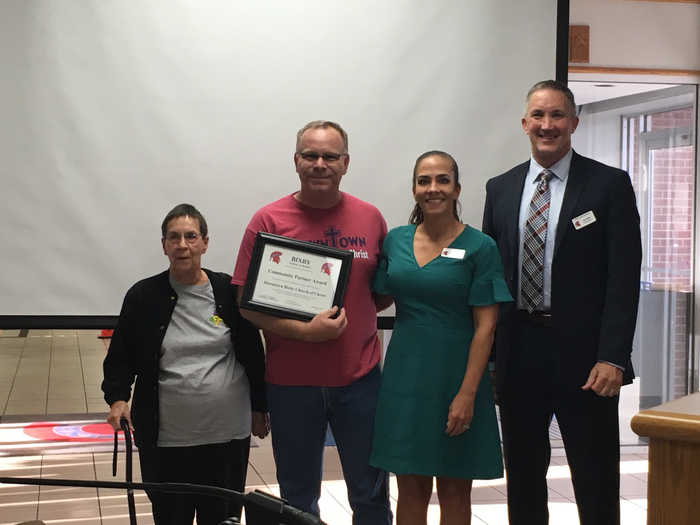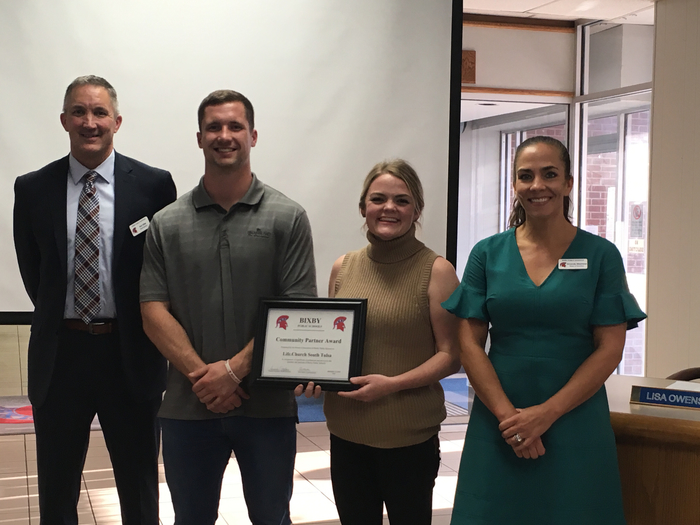 Thanks to our students Blakely and Hudson for starting us beautifully at the board mtg with the Pledge. And we appreciate our Spartan Spirit students: Kami, Diarah, & Madeline, too!