Help us send our Cheerleaders off to State!!! Hope to see you there!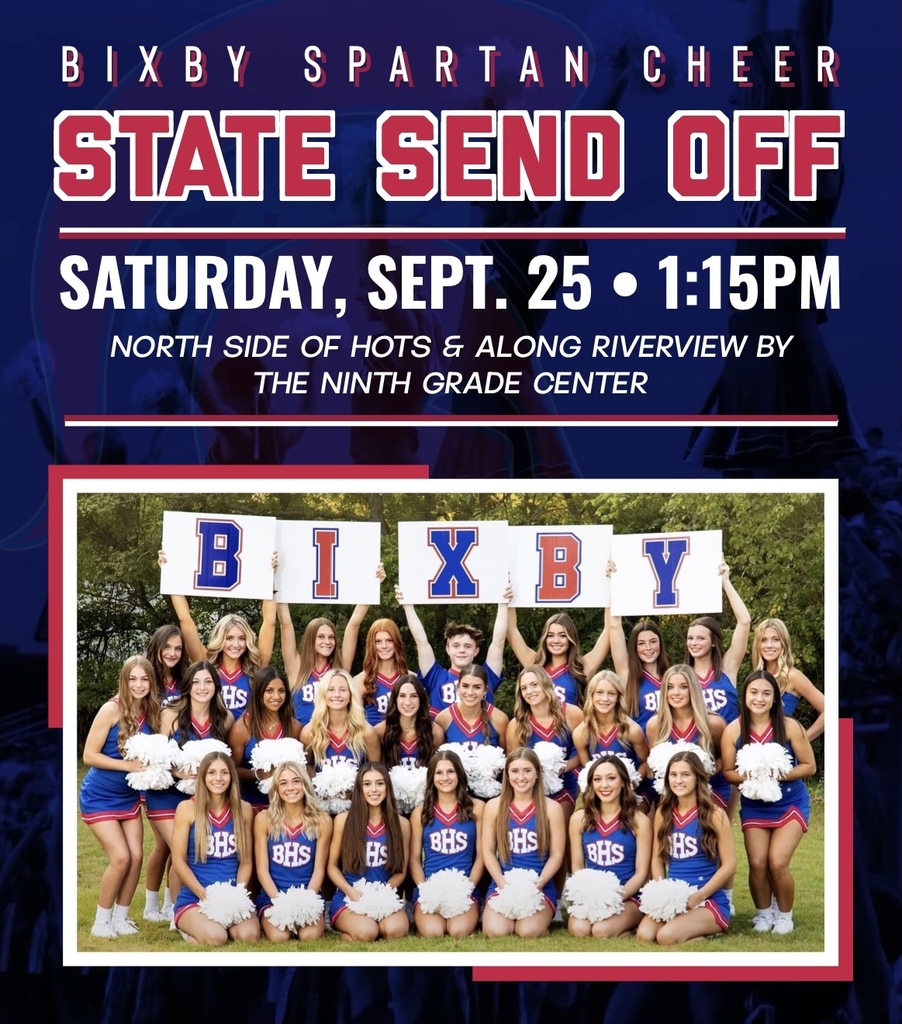 Tons of opportunities to support your favorite Spartans at home and away this week!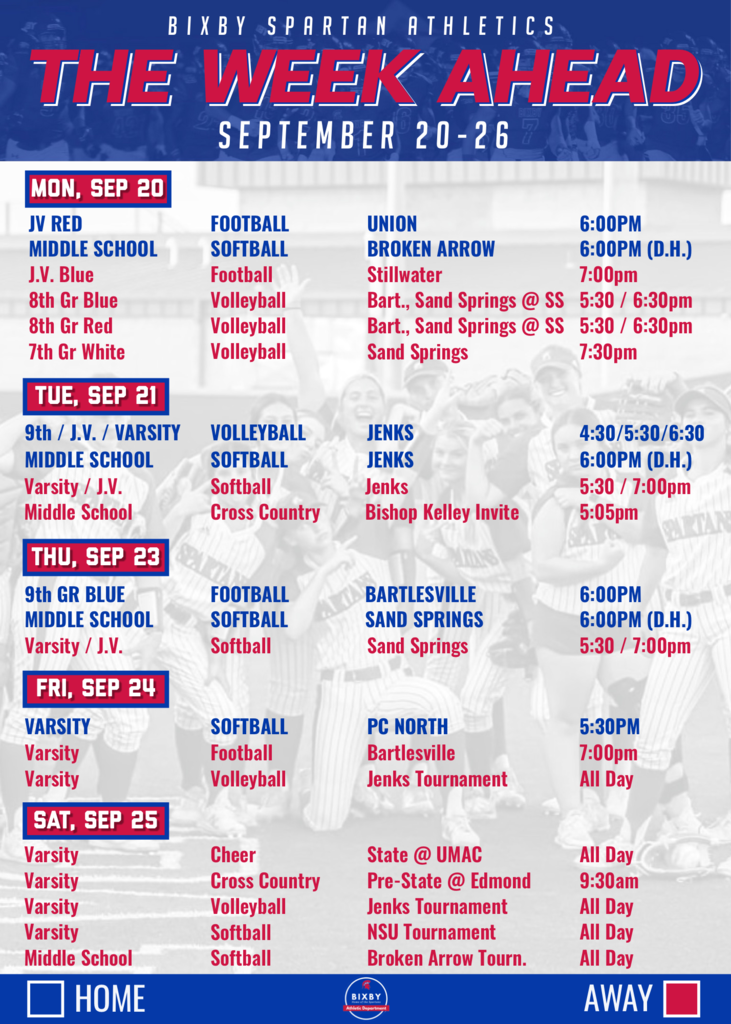 Spartans, a little PSA for you: PLEASE be aware there are multiple scams running via social media to access your personal information through live streams. bixbyps.info/livestream is the ONLY place our athletic events are currently being streamed. The companies you see tagging us every Friday and commenting on our posts are 100% foreign-based and they are after your personal info and credit card numbers. Giving them this information WILL NOT result in access to our events. In short, use the links pushed out directly by the district or from our official website,
https://www.bixbyps.org/o/athletics
. Thank you and GO SPARTANS!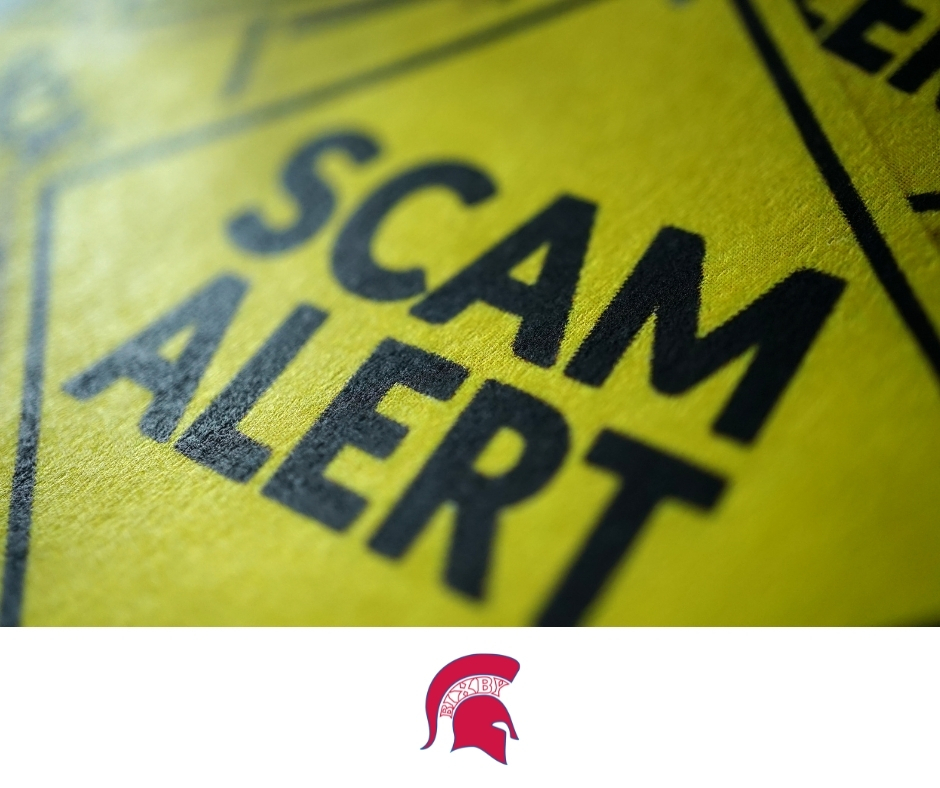 Great turn out at the Baseball Parent/ Player Meeting!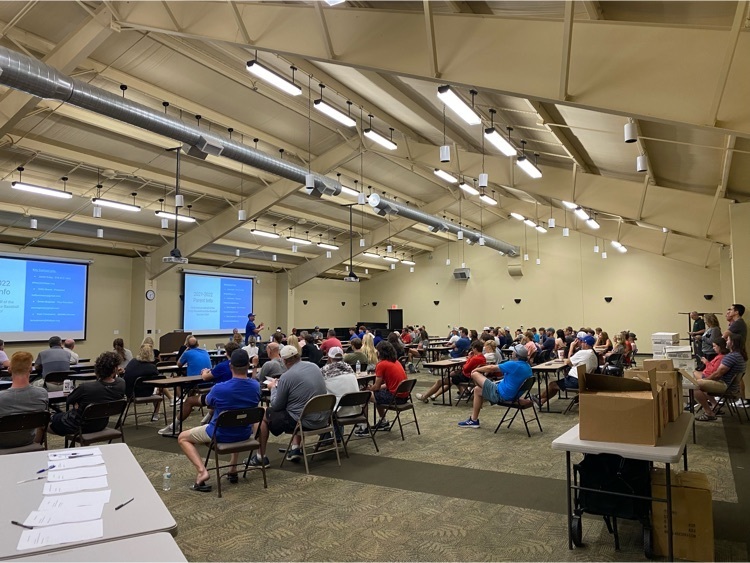 See you Friday!

Lots Spartans in action this week! Come on out and show your support!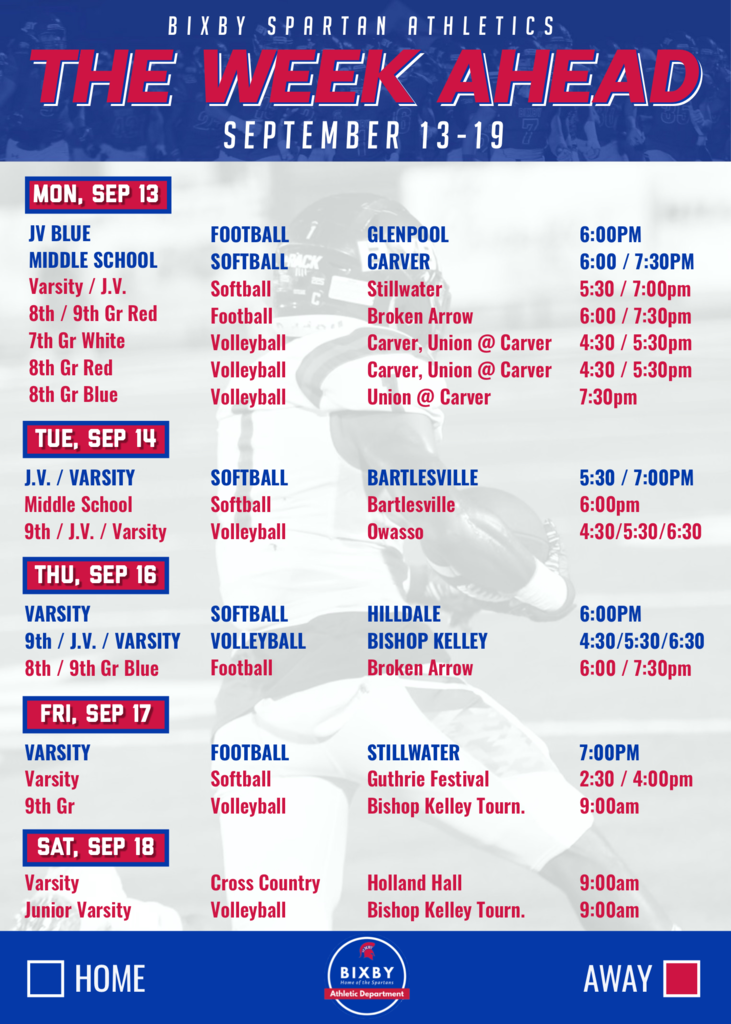 Our Lady Spartan Softball team remains undefeated in District play with a 10-3 win over Enid tonight. Great job!!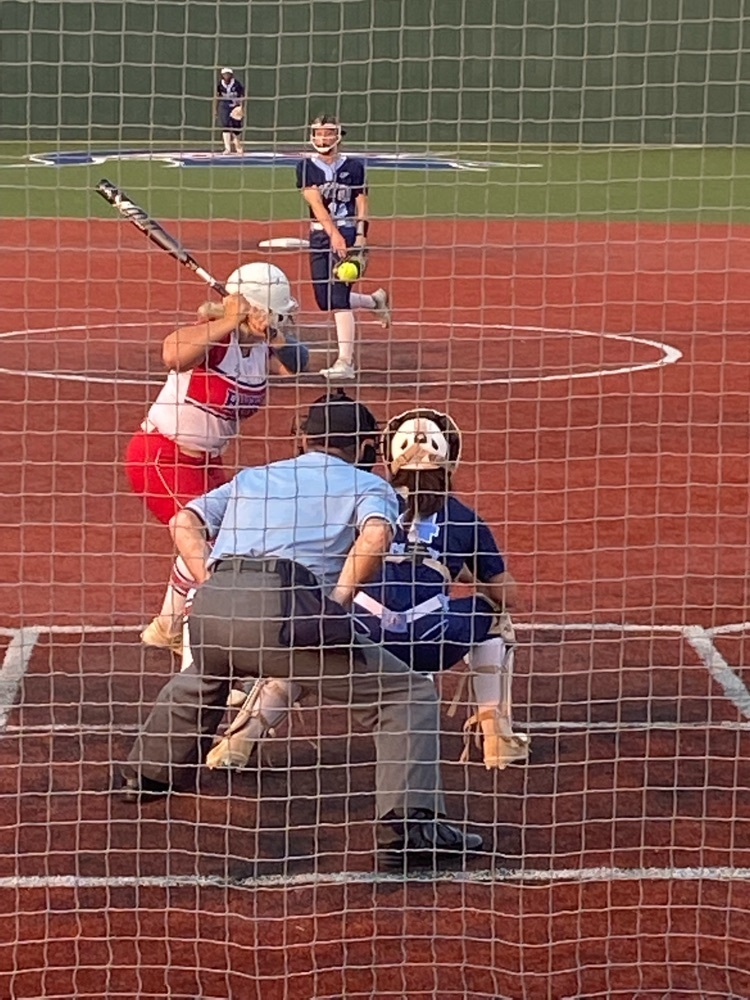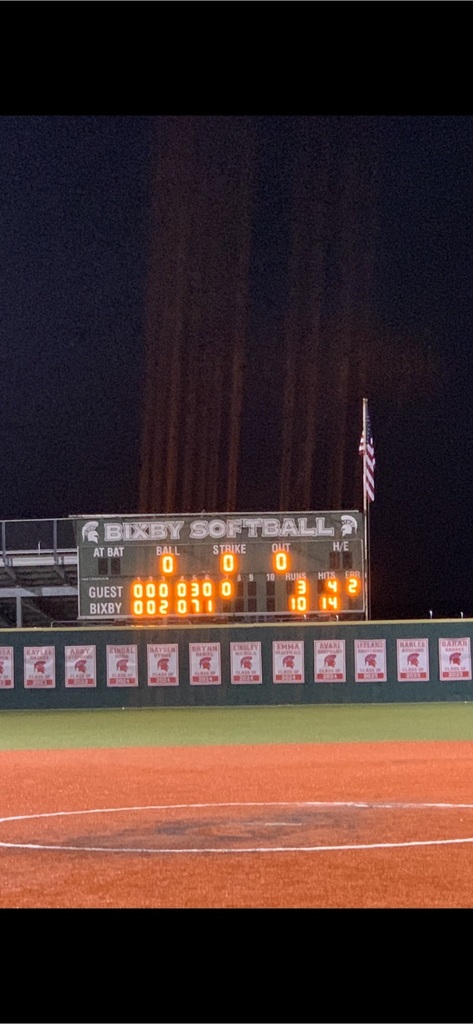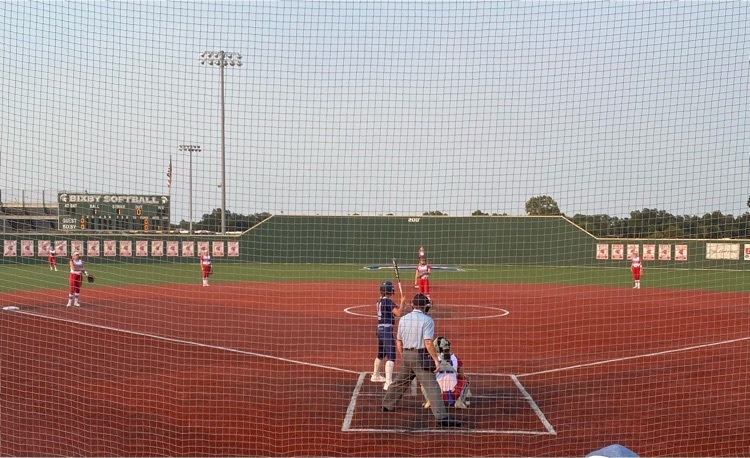 It's September and this week's Great Expectations Model Student-Athlete is Football's Lucas Tenison, who isn't afraid to show INITIATIVE!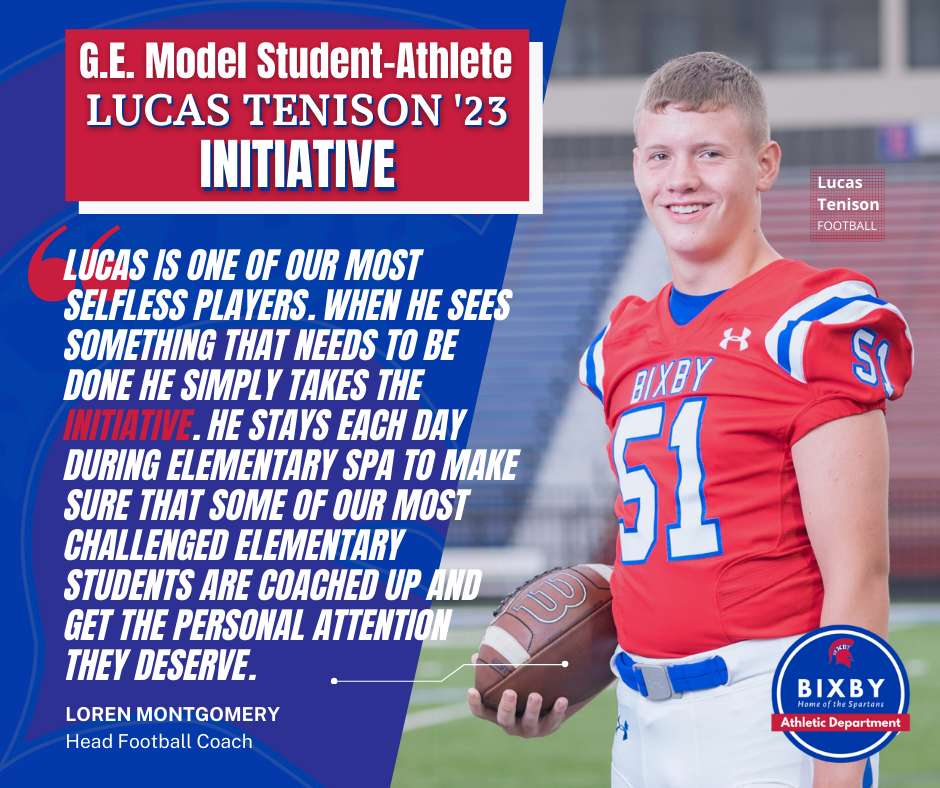 ALUMNI SPOTLIGHT: Former Spartan swimmer Logan Wagner '16 now applies his lessons learned in the pool to his work as a graphic designer in Grand Junction, Colorado!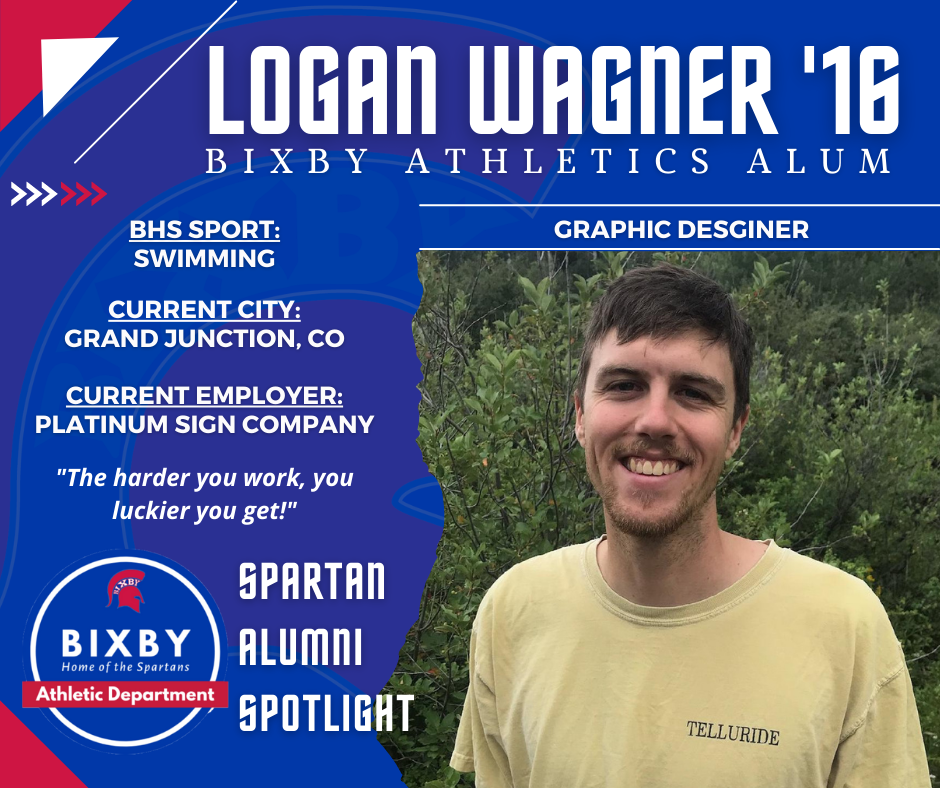 The Varsity Softball game scheduled for tonight at Home against PC North has been rescheduled for Friday 9-24, same time and place!!

Happy Labor Day! Come out and support your favorite teams on the field, court, and course this week!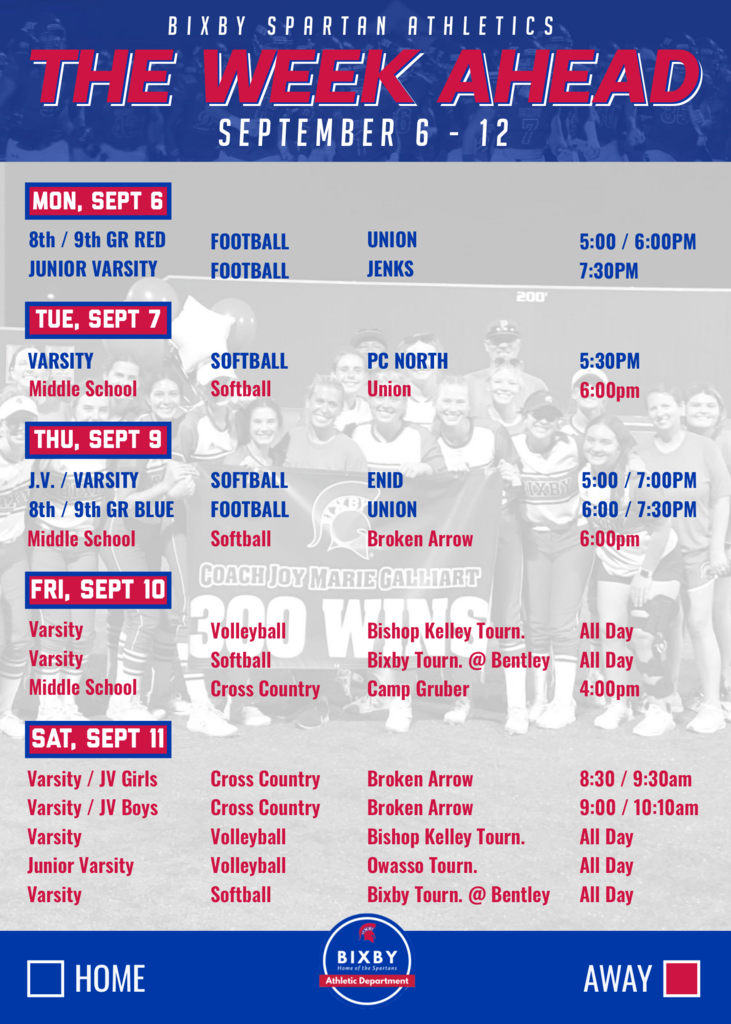 Here we go. Student section bringing it!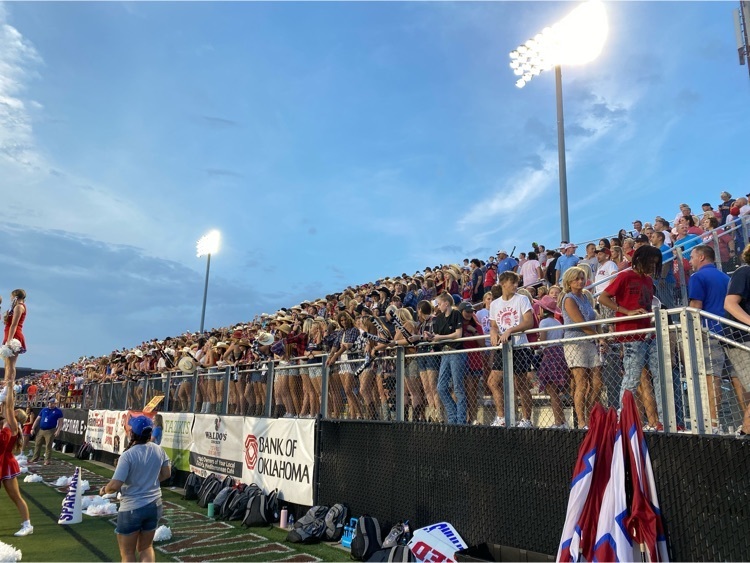 Congratulations to Coach Galliart on her 300th win!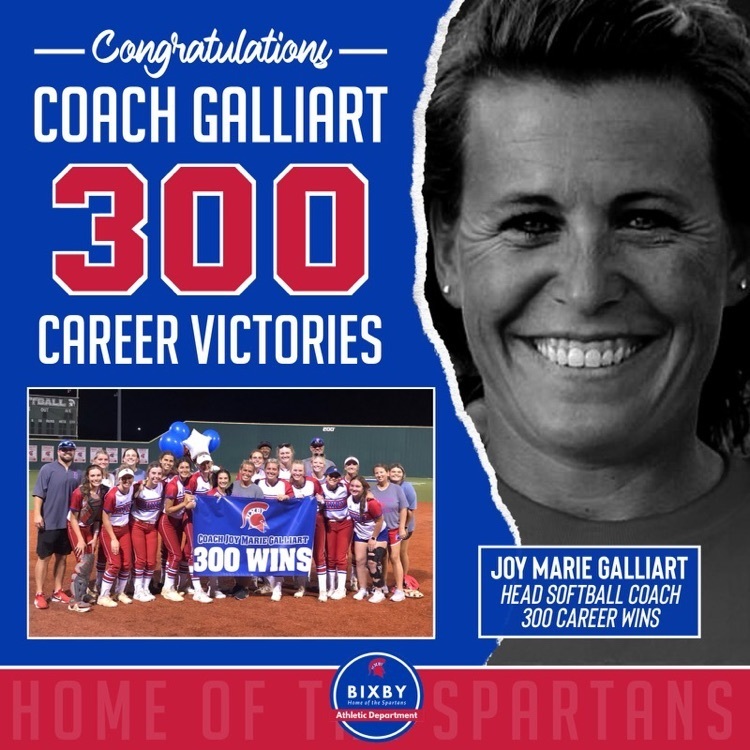 Friday Night Football at Allen Trimble Stadium 📍: Jenks, OK ⏰: 7:35pm 🎟: bixbyps.info/JenksTix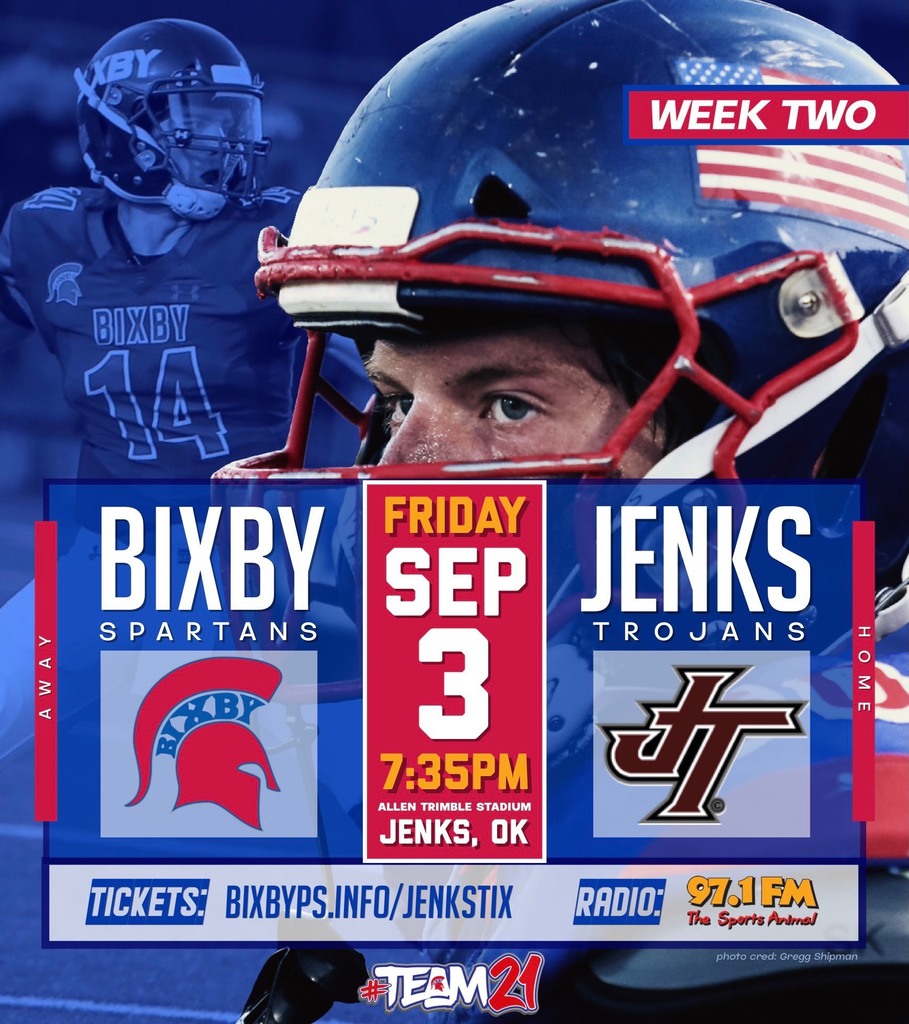 ALUMNI SPOTLIGHT: Matthew Wilkinson '17 was the Outstanding Student in OSU's Industrial Engineering and Management Class of '21 and is now serving as a college ministry intern at First Presbyterian Church in Colorado Springs!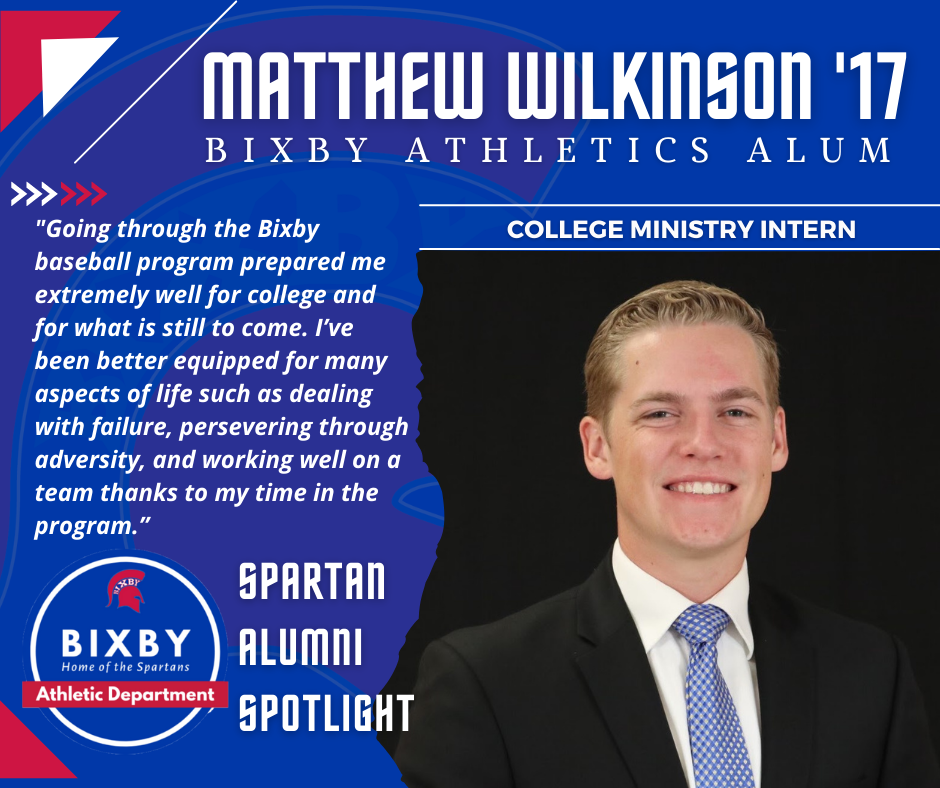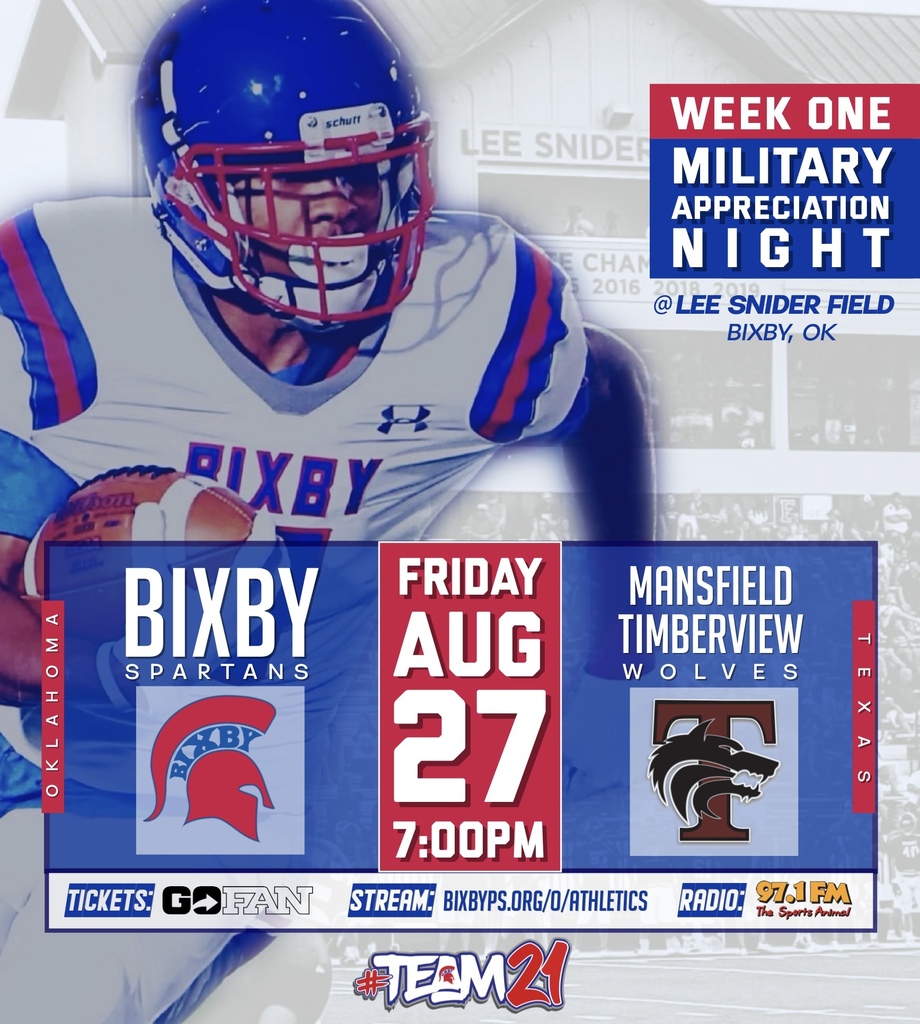 Upcoming events this week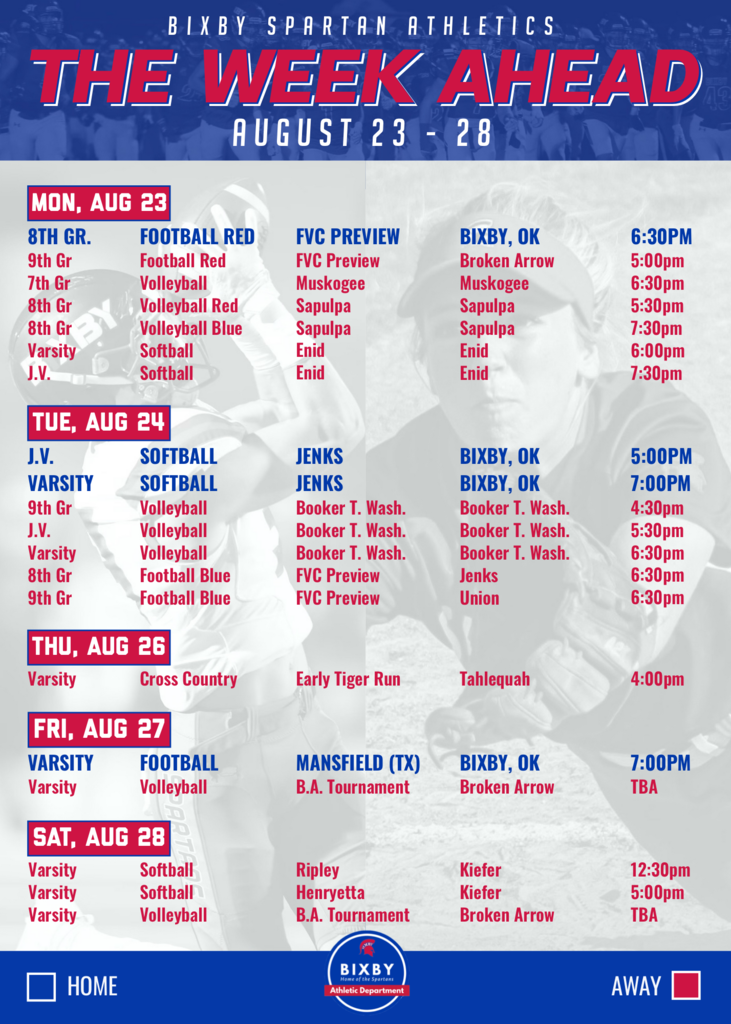 ​Spartan families, Bixby Public Schools will once again partner with Saint Francis Hospital to host a vaccination clinic for students ages 12 and older and their families, free of charge! If your family is interested, please see below for details and RSVP! The event is Monday, August 23rd.
https://www.bixbyps.org/article/517430

Bixby Athletics is looking to partner with our community businesses. We would love to showcase your business.
https://5il.co/w6ei