Our 2023 Employee Appreciation Banquet is coming up on April 29th! This is our annual celebration in honor of the incredible teachers, support professionals, and administrators who make the BPS world go round! Support from our community allows us to keep this event affordable for our staff while also reducing the cost to the district, keeping more of our funding focused on the classroom. Are you willing to sponsor a table or two? Make a donation? Provide a door prize? Visit bixbyps.info/spartanbanquet to learn more! We'd love to have your support!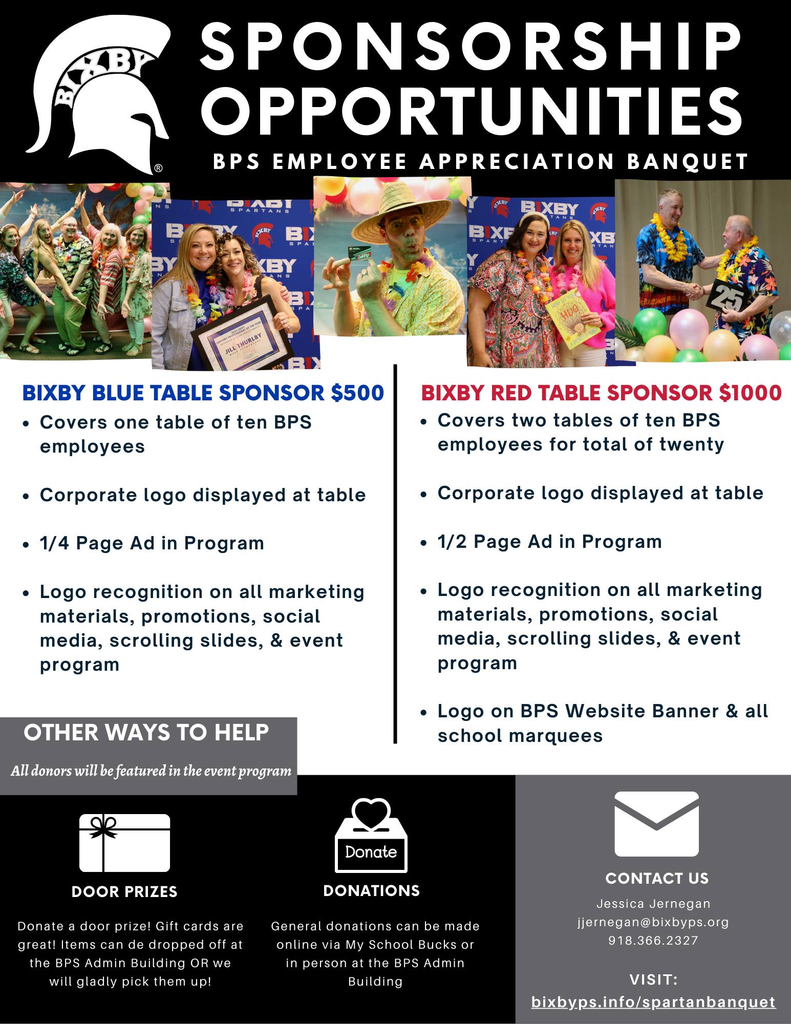 Come join us for the Stunt Games tomorrow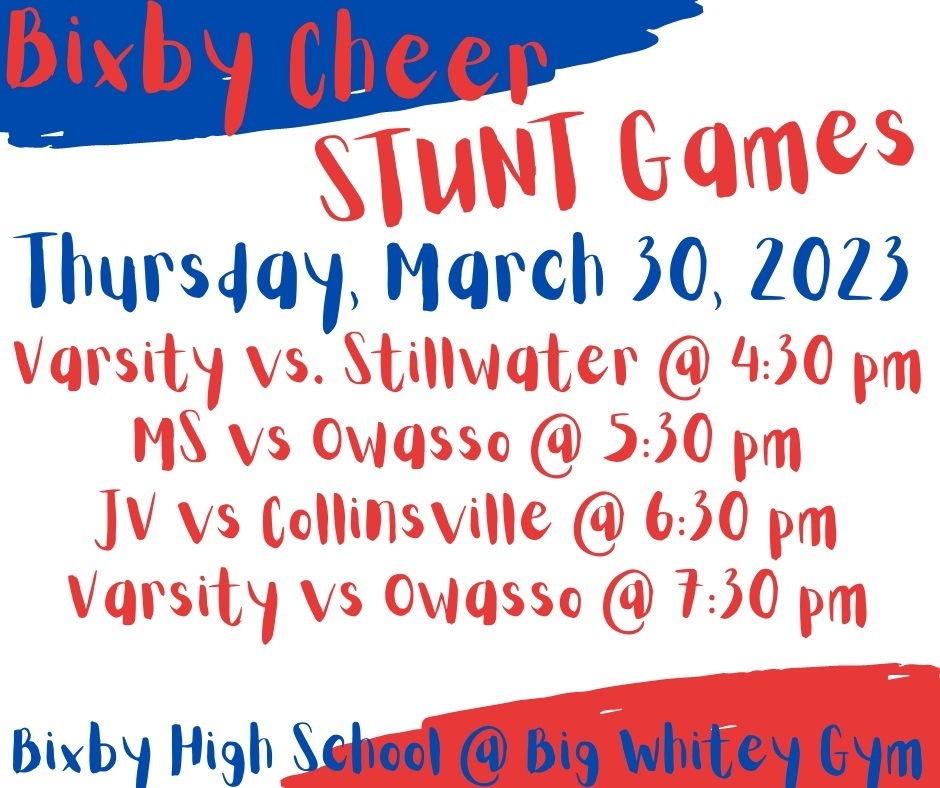 Hiring Head Girls Basketball Coach and Asst Coaches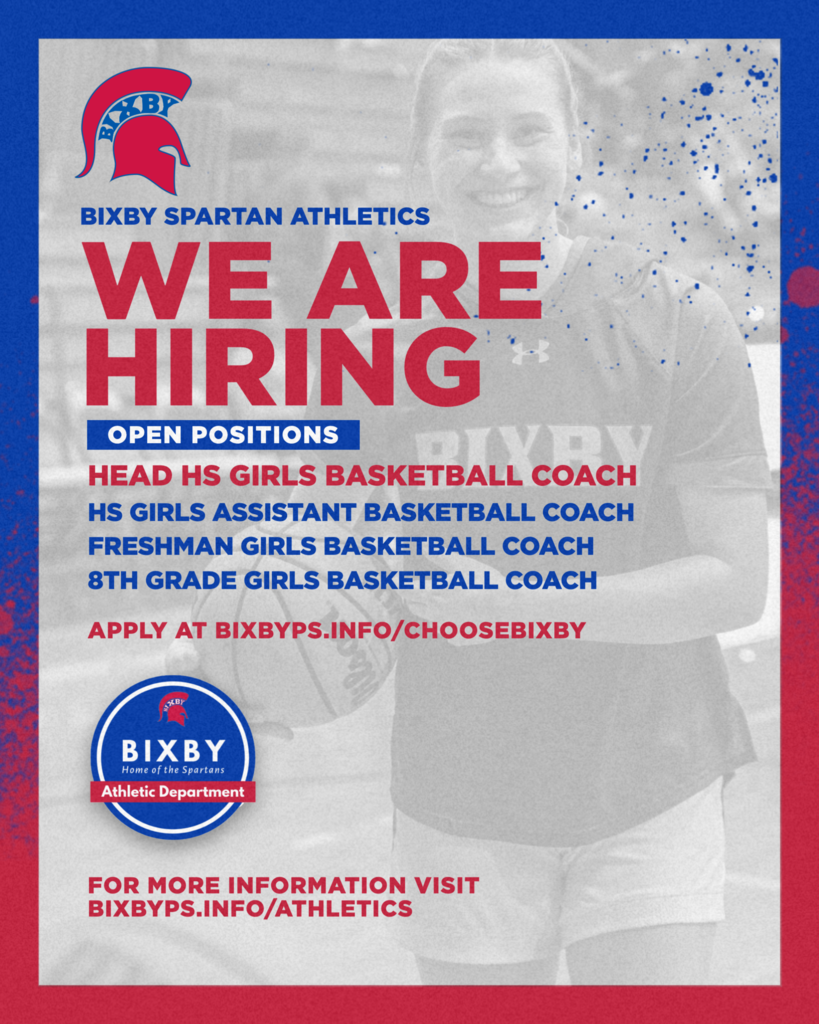 Athletics: Please click on the link below for updated sports tryout information for the 2023-2024 school year. bixbyps.info/tryouts

Spartans, Do you have questions or wish to have a better understanding of school funding and finance? Have you ever wondered…how does the purchase of that new scoreboard or other athletic upgrade affect teacher pay? Why do we need another bond issue and will it impact my property taxes? How is our state aid determined? How can I help advocate for smaller class sizes? How would vouchers impact our school district's financial status? Join us for a series of panel sessions, open to our entire community, to learn the basics of Oklahoma school finance and understand how decisions at the Capitol impact our classrooms in BPS. This is also an opportunity to engage with local legislators on these important topics. Dates: 2/24: Implications of Vouchers 3/10: School Finance 101 3/24: Teacher Pay & Class Sizes Time: 9:45-10:45 AM Location: The HUB @ Bixby Metro Chamber of Commerce; 12 W Dawes, Bixby OK Space is limited so don't wait to register: bixbyps.info/panelseries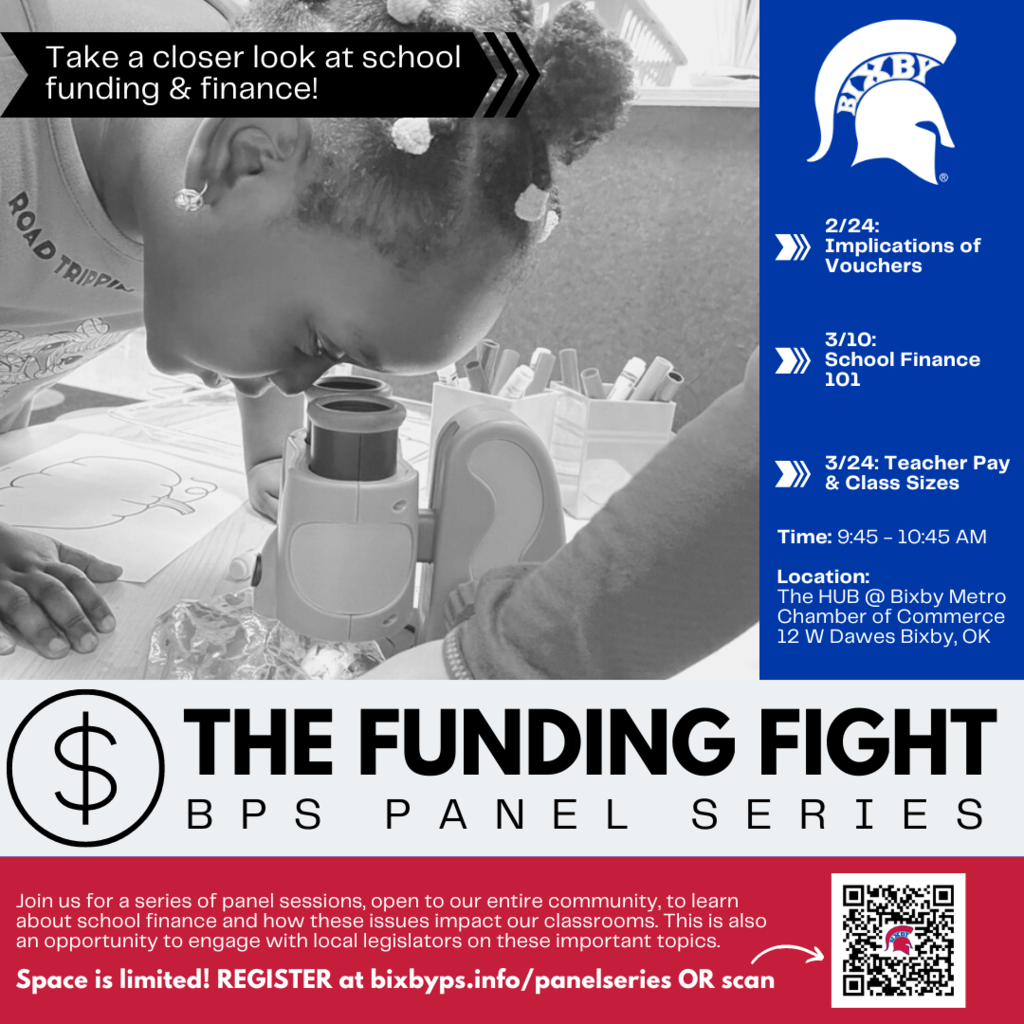 Quick reminder for you, Spartans! There is NO early release this Friday. We wish everyone a restful Winter Break and a wonderful holiday season! We look forward to welcoming you back to school on Tuesday, January 3rd! Enjoy the rest of the week as we wrap up a fantastic fall semester.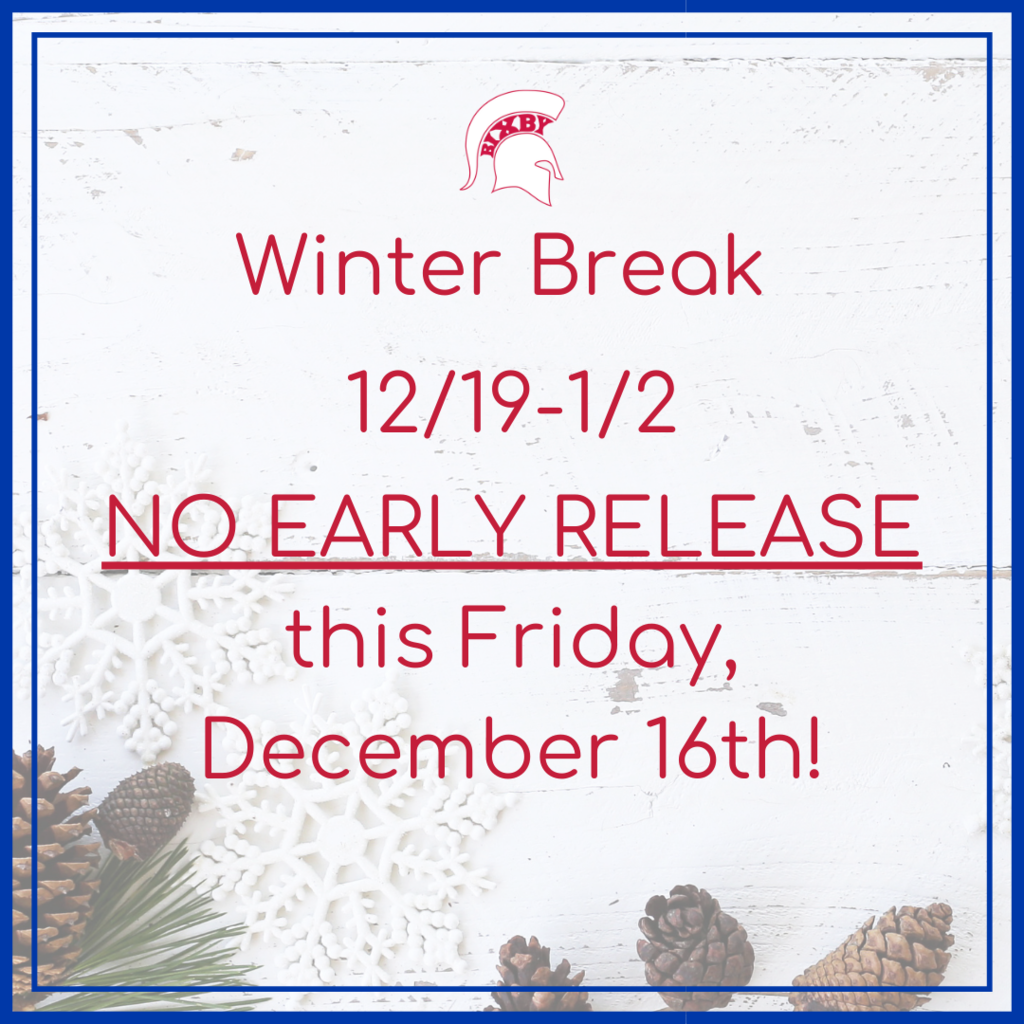 Spartans, the 2023-24 Academic Calendar is board approved and now available on our website! Click here to view/print:
https://bixbyps.info/23-24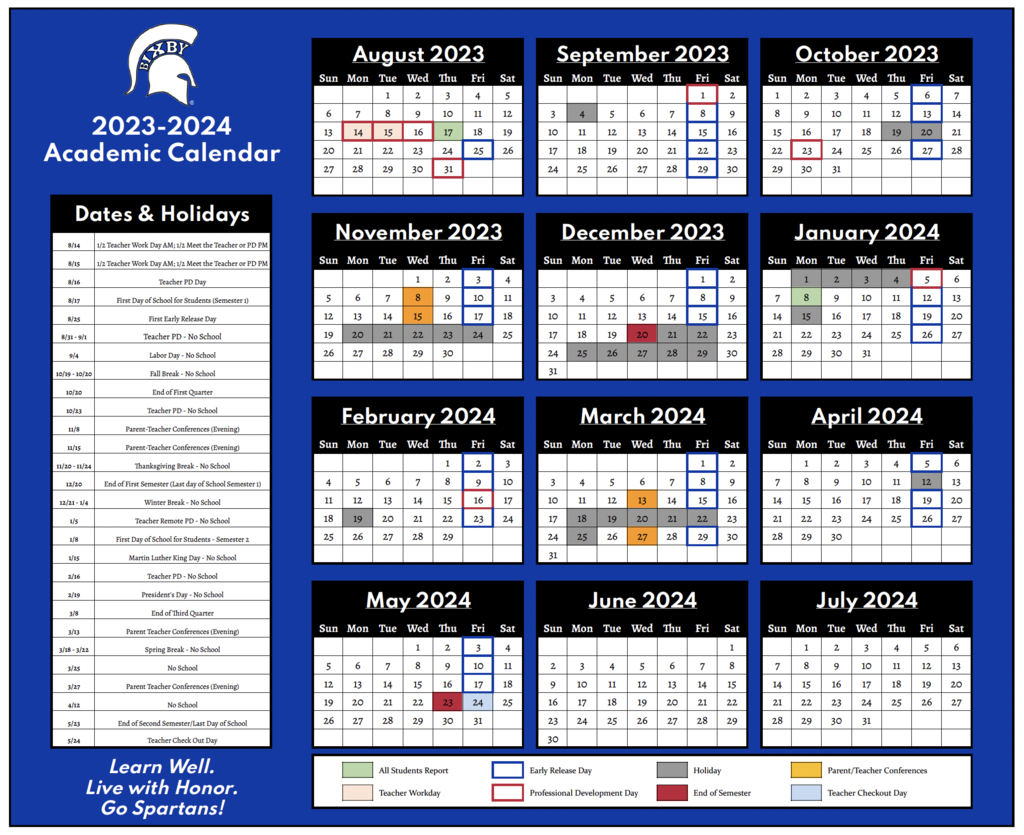 The Bixby Spartan Athletics Department and the 2022 Oklahoma 6A-1 Football State Champions would like to thank our wonderful sponsors this season! 🎖 Advanced Orthopedics of Oklahoma 🎖 Doc's Country Mart 🎖 Mabrey Bank 🎖 Neal's Furniture 🎖 Roach All-State Insurance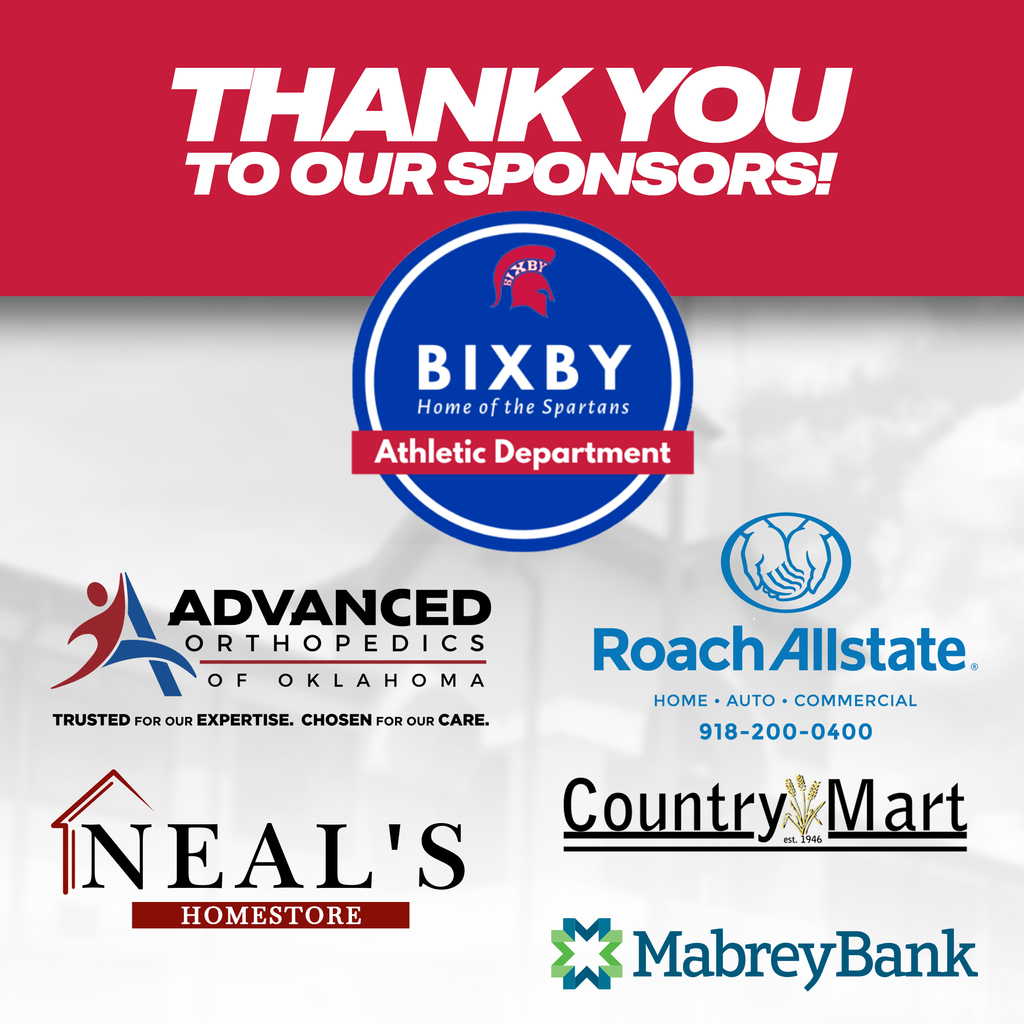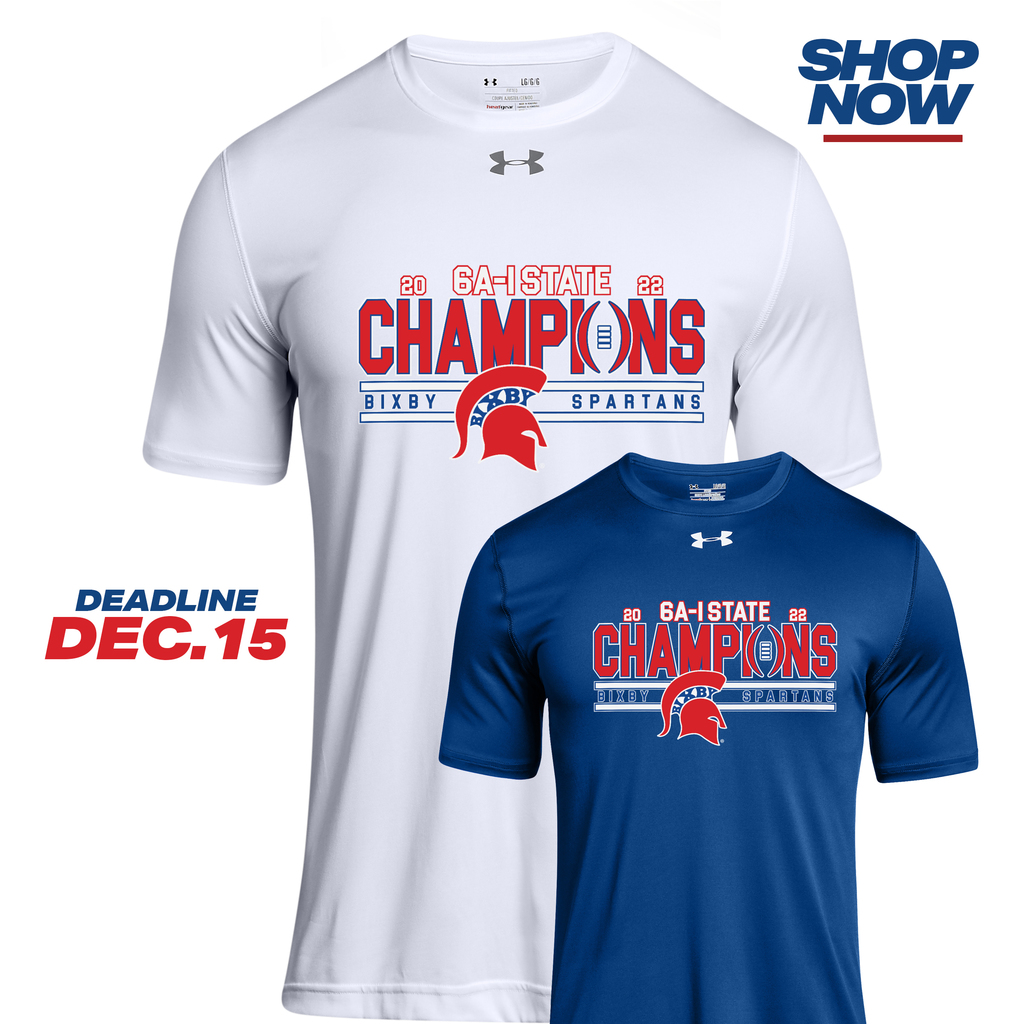 We will never get tired of this picture! A special thank you to our football coaches, their families, our players and their families, managers, trainers, creative team, live stream crew; as well as our cheerleaders, dancers, student section, the amazing Pride of Bixby, and of course our wonderful community. We could not do this without each and everyone of you! Thank you for helping make this season a success!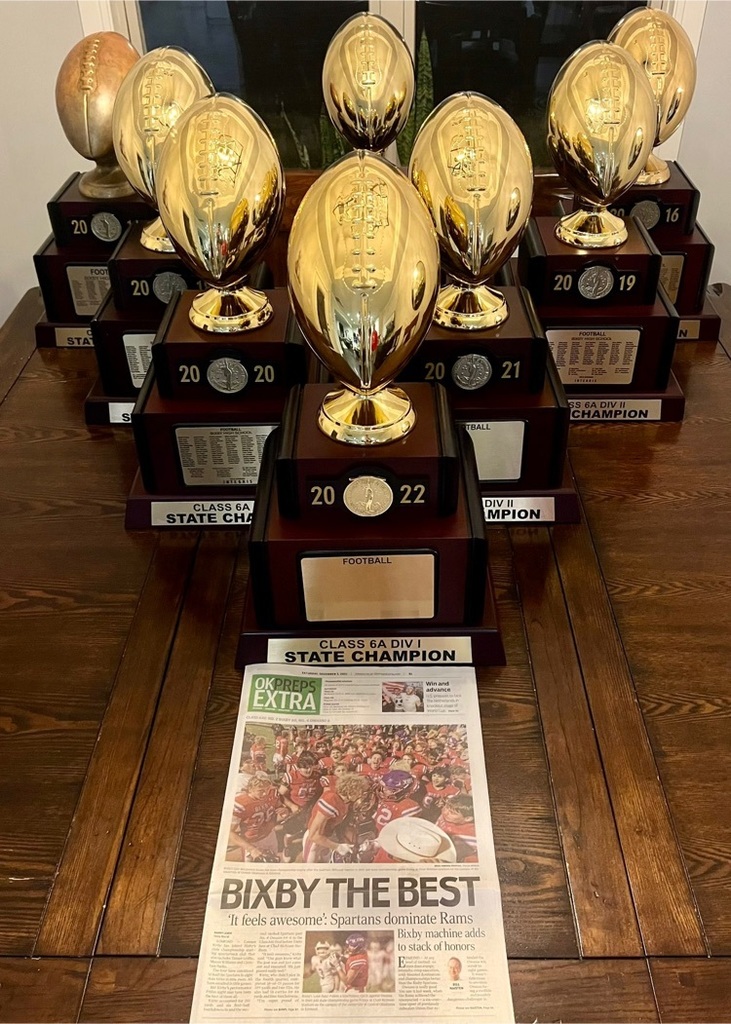 We would love to see everyone at Tip-Off!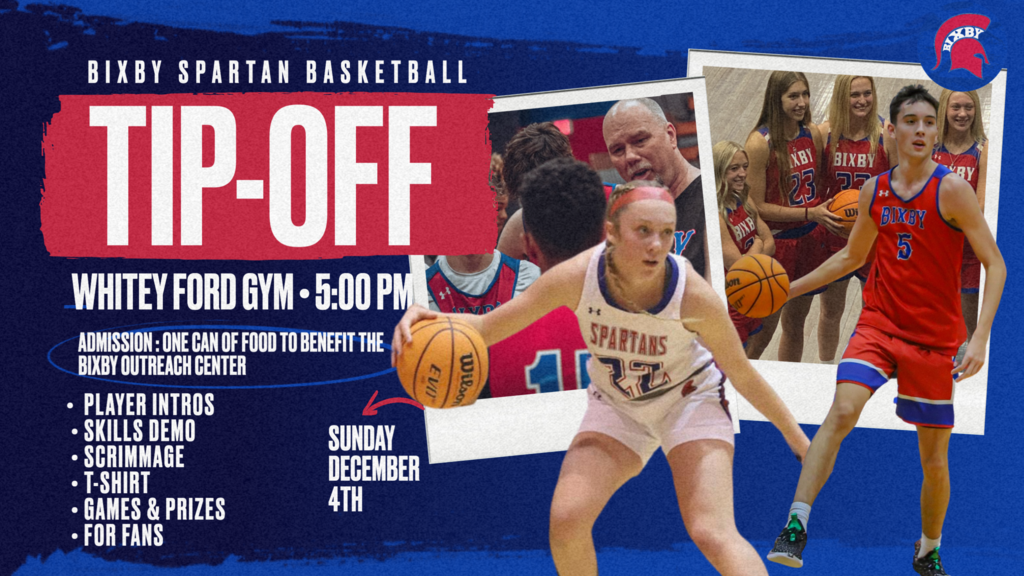 Due to technical difficulties with the live stream and radio capability we will most likely not have audio, please tune in to 97.1 or Sports Animal to listen to the game. bixbyps.info/livestream

Reminder Parents/ Guardians: Advanced Orthopedics has On -Call Athletic Trainers available 7 days a week.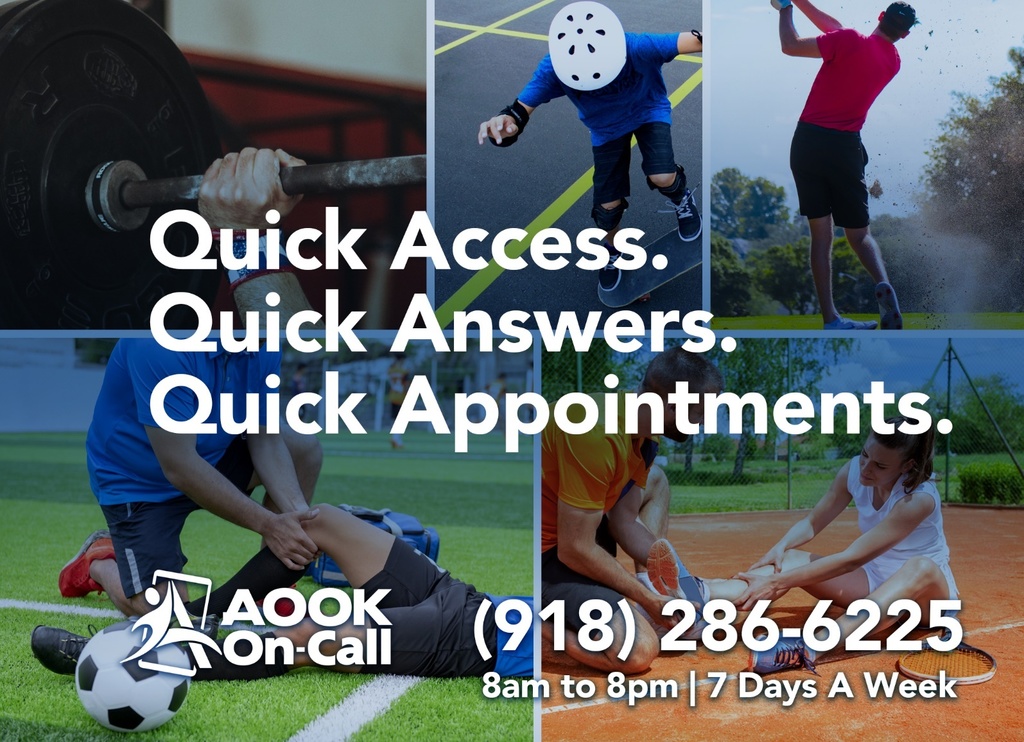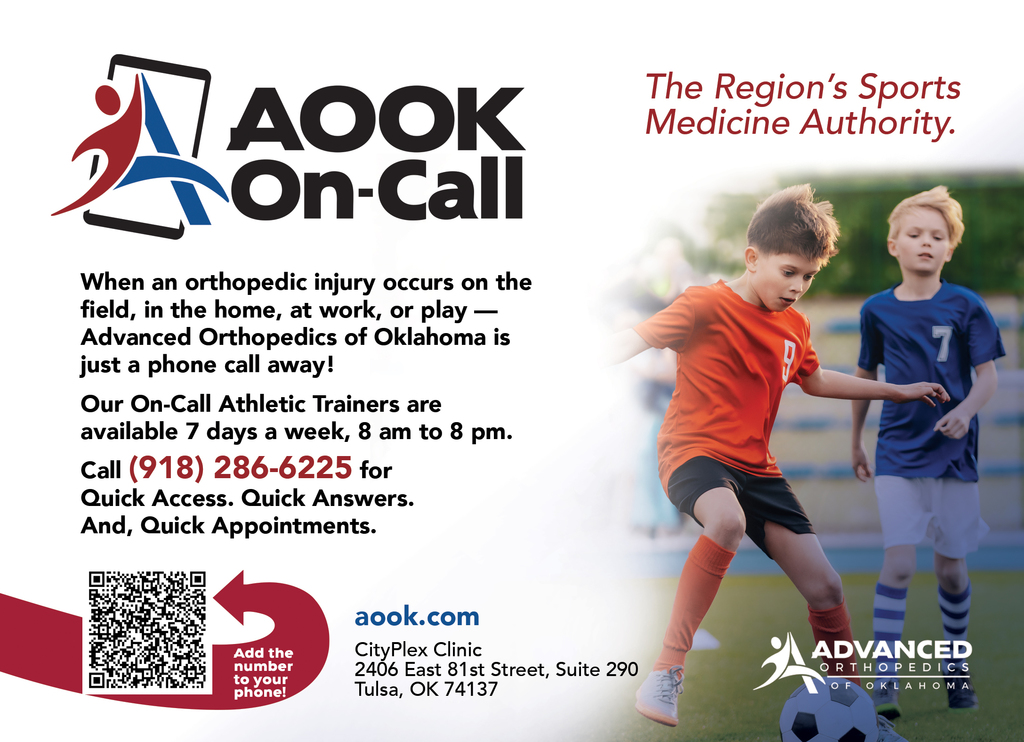 The Today Show "Friday Morning Lights" with the Bixby Spartans was a success! Here is a twitter link to view the segment. 📺
https://bixbyps.info/3fZ2jVa
#BixbySpartans | #PlayLikeChampions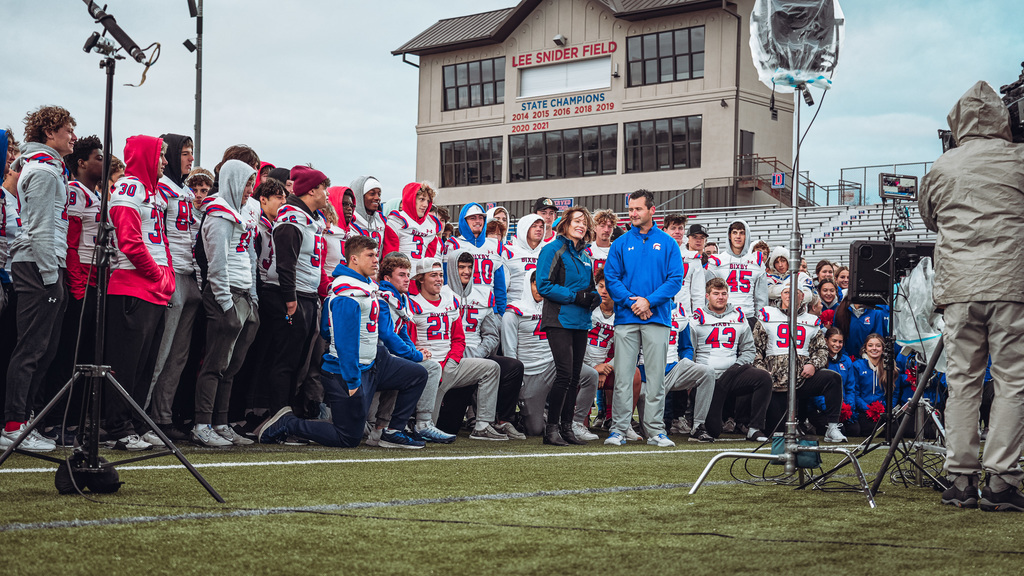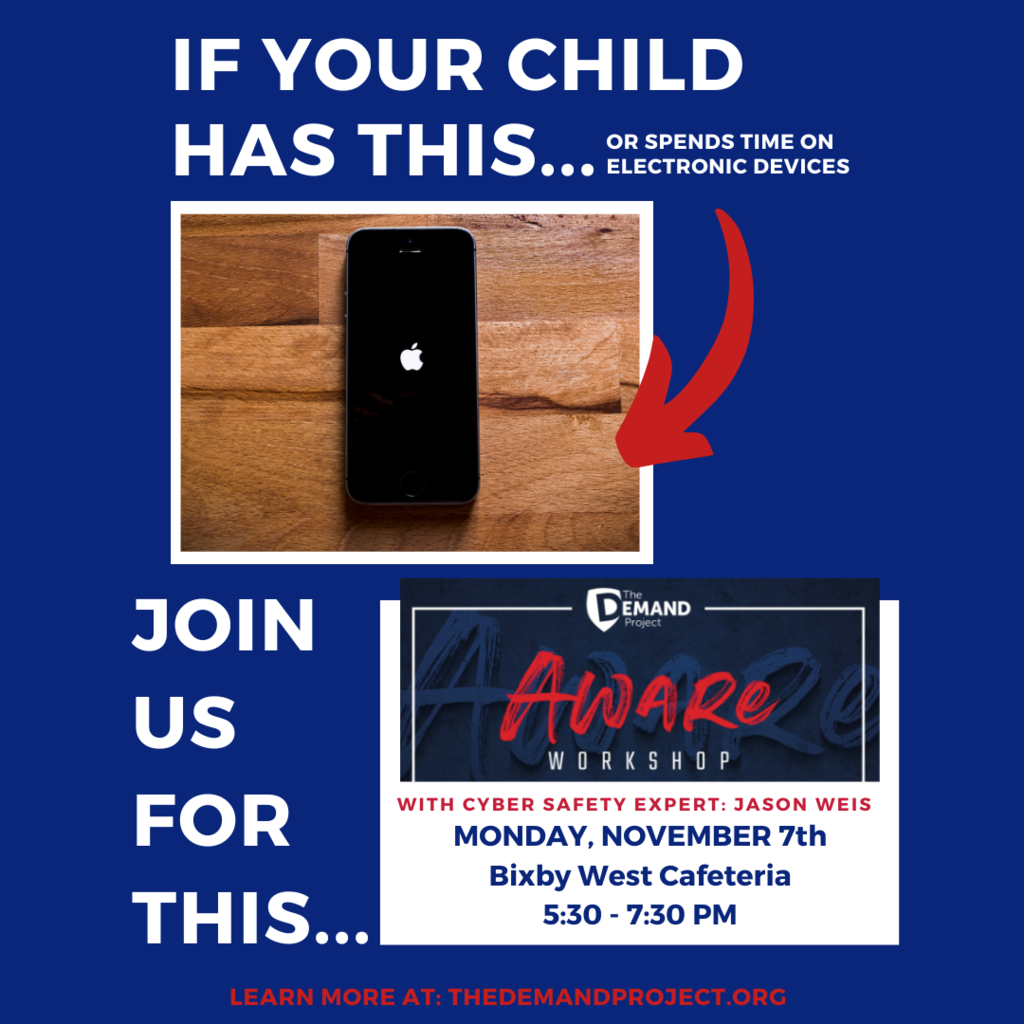 The media hype is real!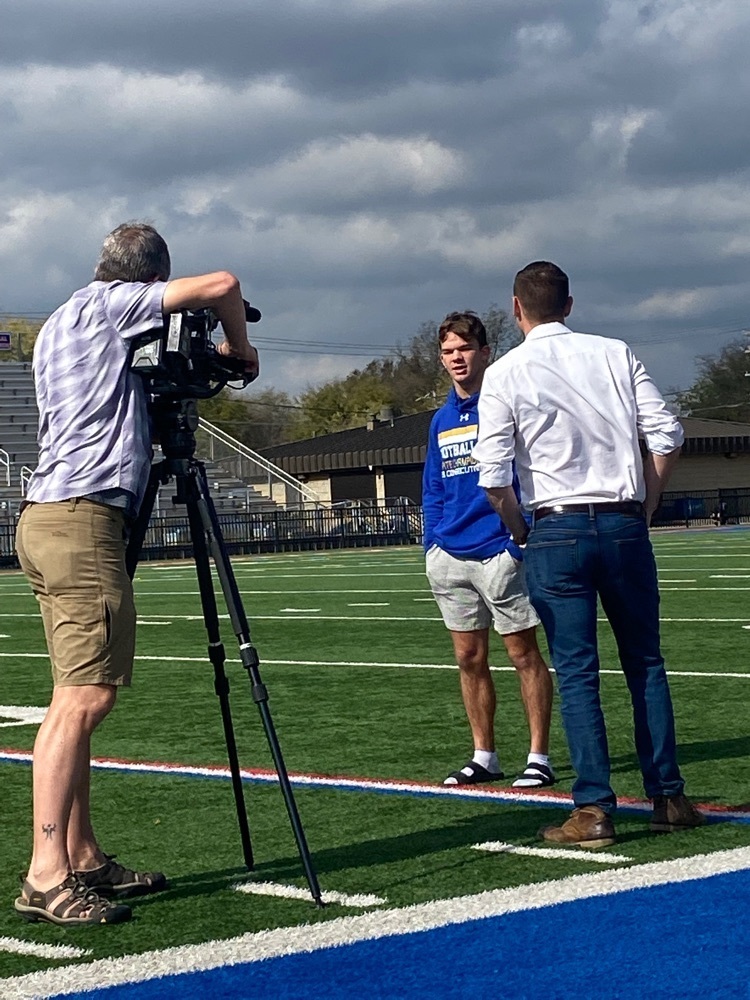 Tutoring is available for all athletes at the MS and HS FREE of charge!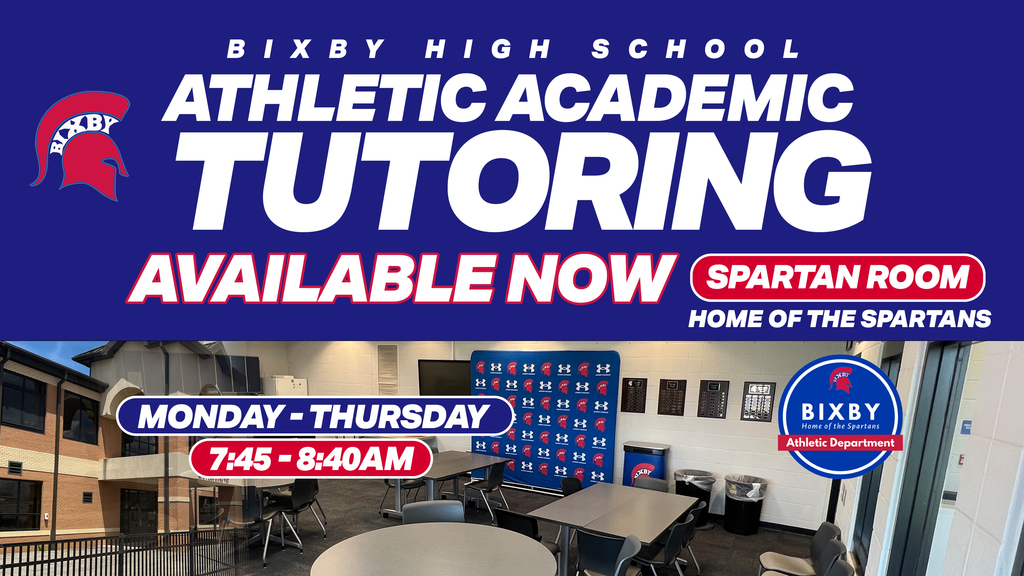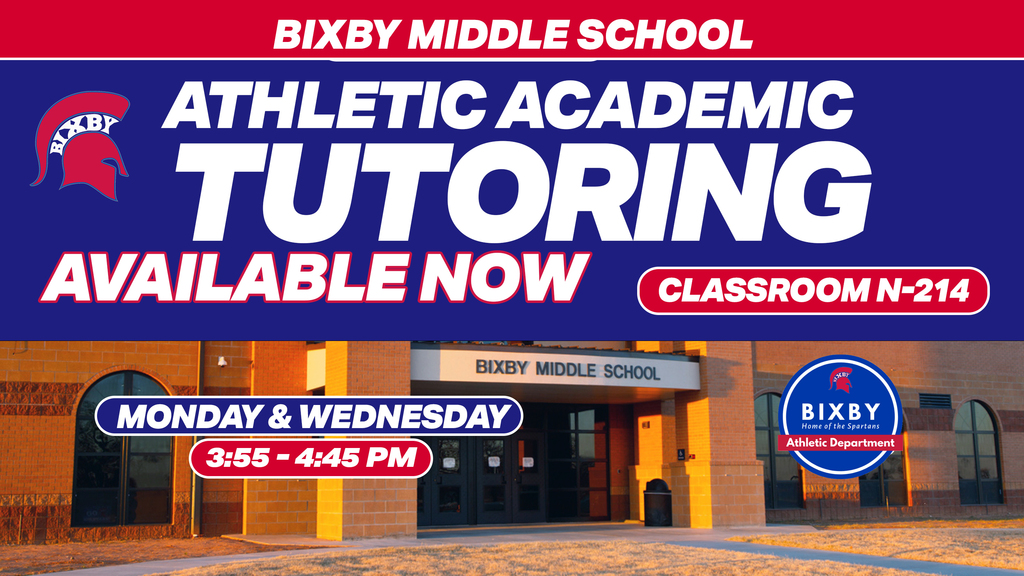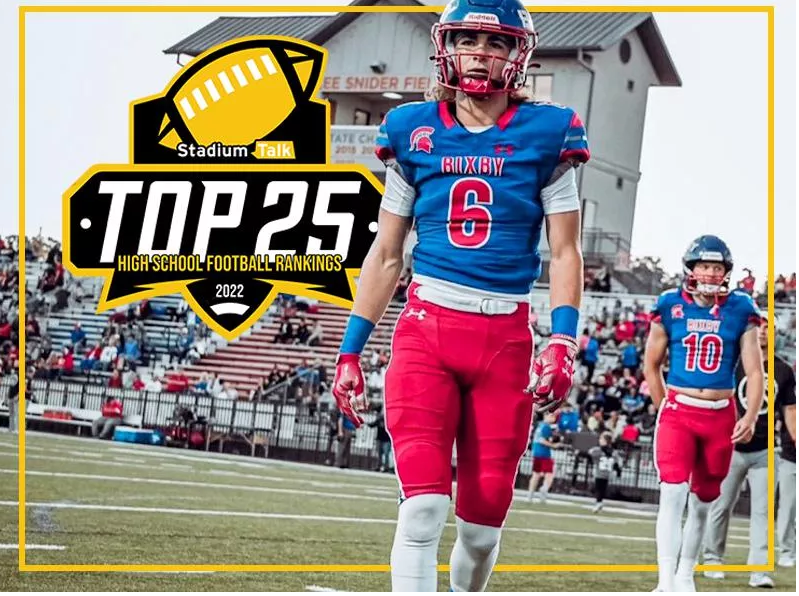 Spartans, our PTOs have come together in a district-wide fundraiser that displays our LOVE for BPS while supporting our schools at the same time! WIN-WIN! Place your orders by 11/4 @
https://bixbyps.info/yardsigns
!