Quiet on the home front, but plenty of Spartans in action on the road this week! Come out and support!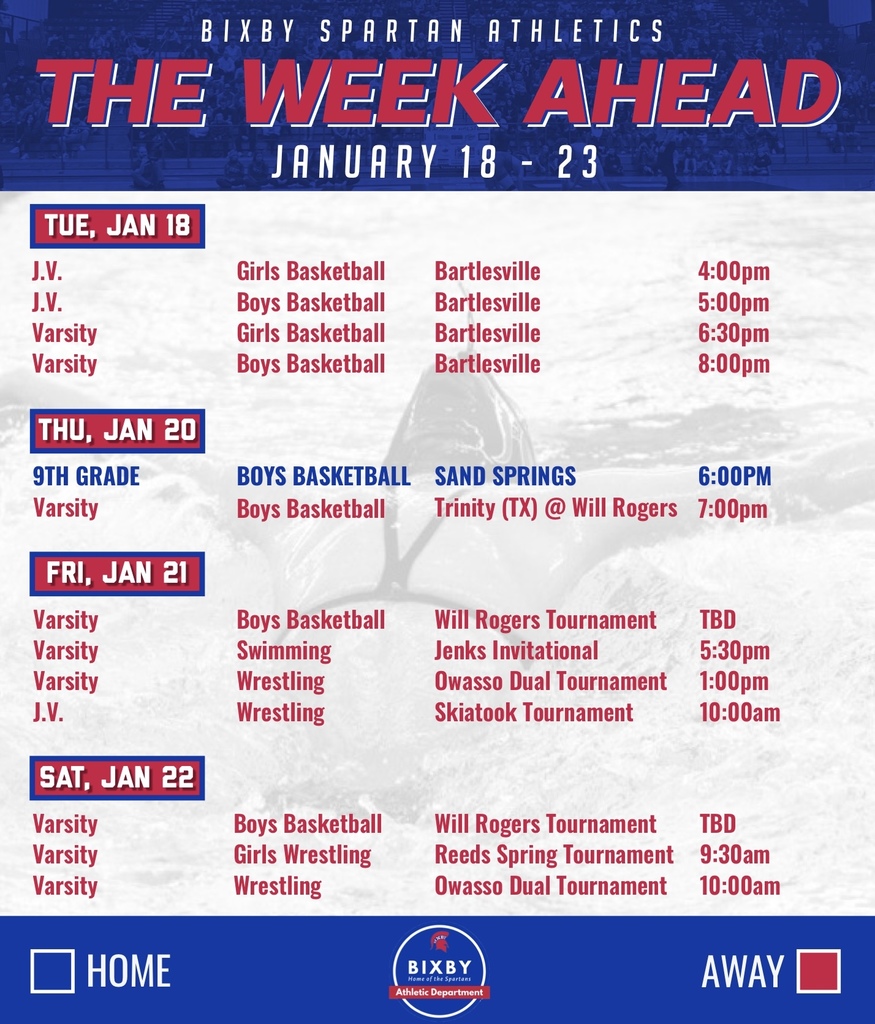 Tons of opportunities to support your Spartans in the pool, on the mats, and on the court this week!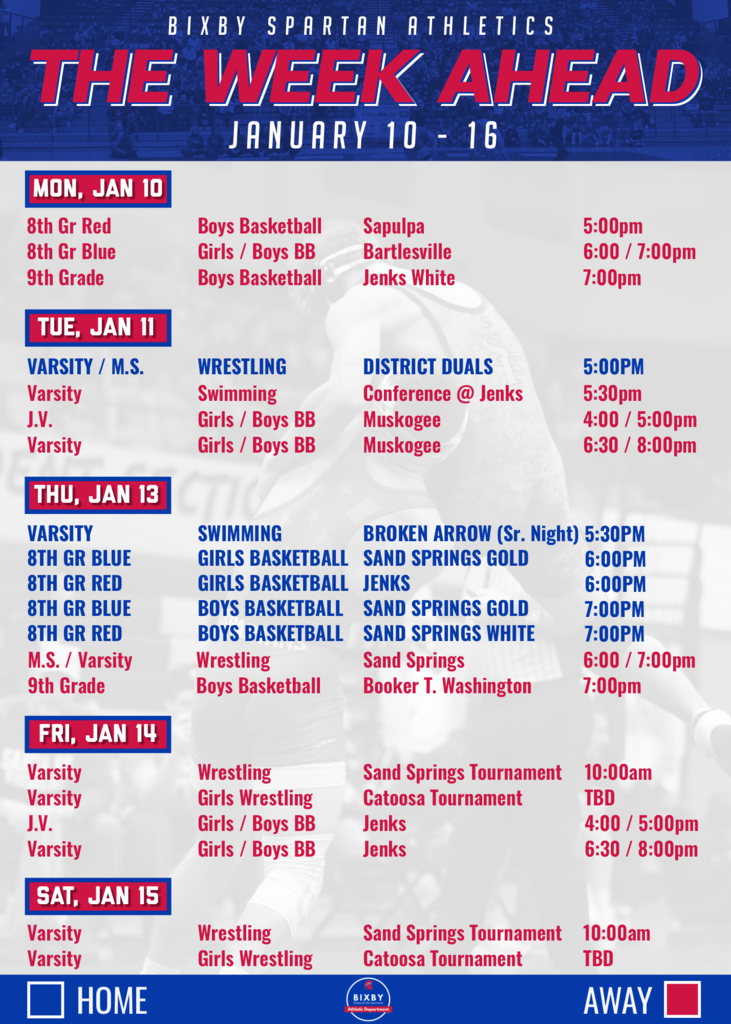 ATTENTION PARENTS!!! Important information is attached regarding Rank one URL changes.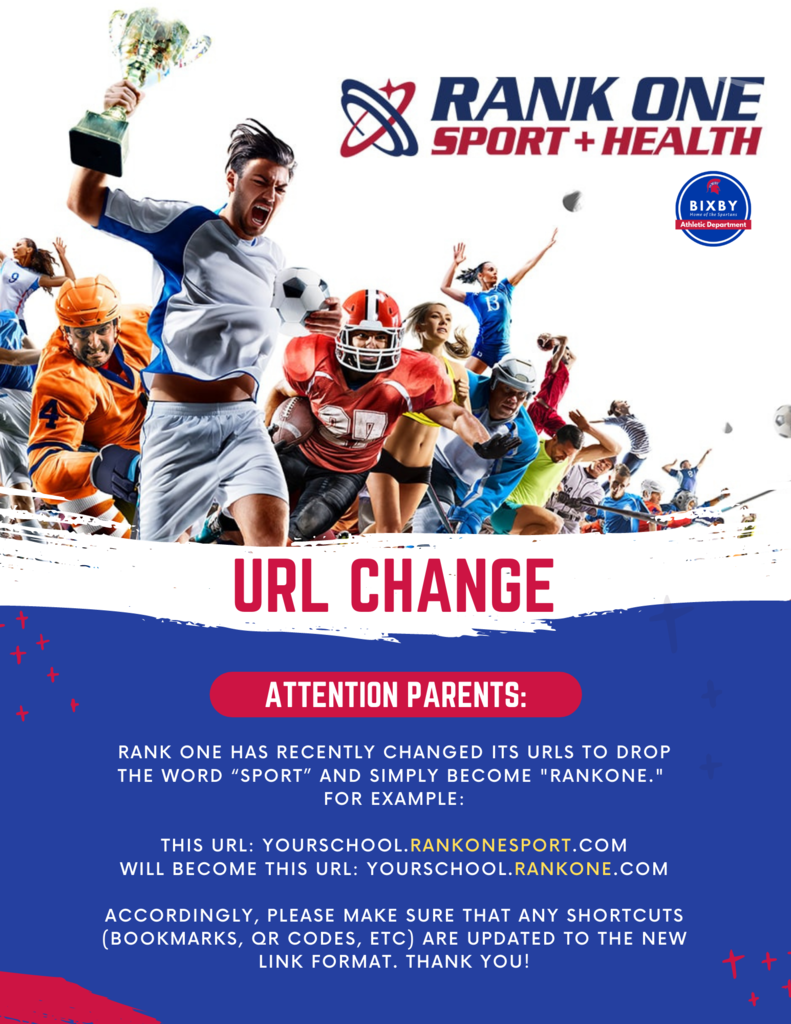 Plenty of opportunities to support your Spartans this week and get 2022 started off right!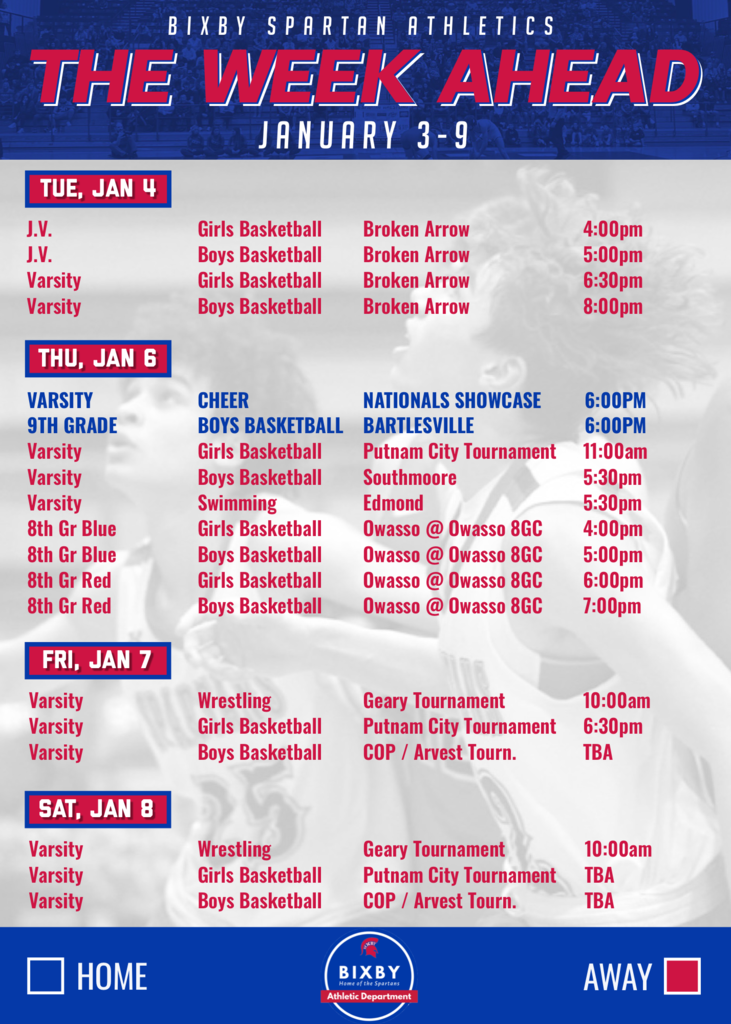 Action starts today in the TOC! Come out to the BOK and watch our Lady Spartans tip off at Noon today. Link for tickets found here
https://bit.ly/3GxGROx
!!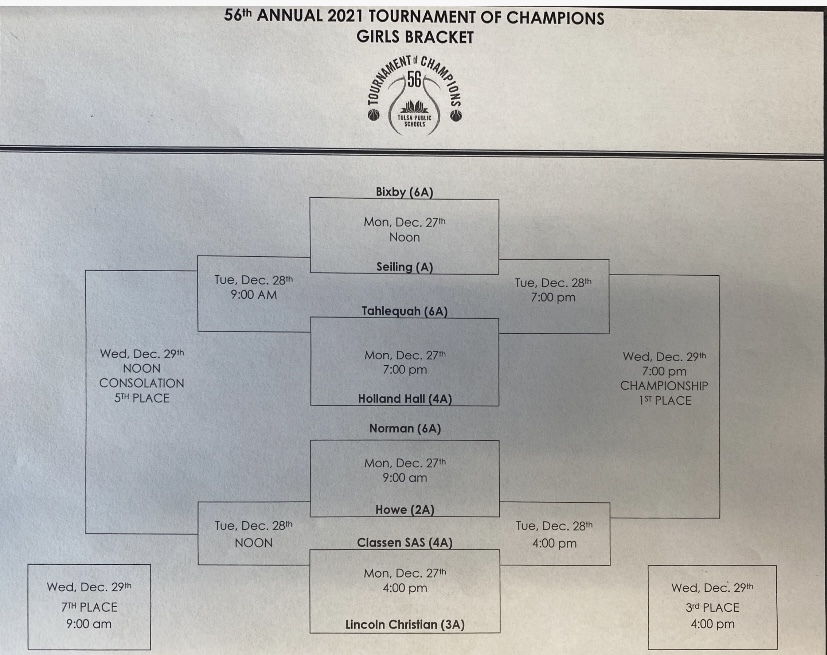 Great Expectations Model Student-Athlete Olivia Williams of Bixby Dance displays FORTITUDE each and every day!

Shout out to our 8th Grade Girls Basketball team and Coach McBride as they partnered with Ms. Morgan, Ms. Spillars, and Ms. Baxter's classes for some Holiday games and gifts.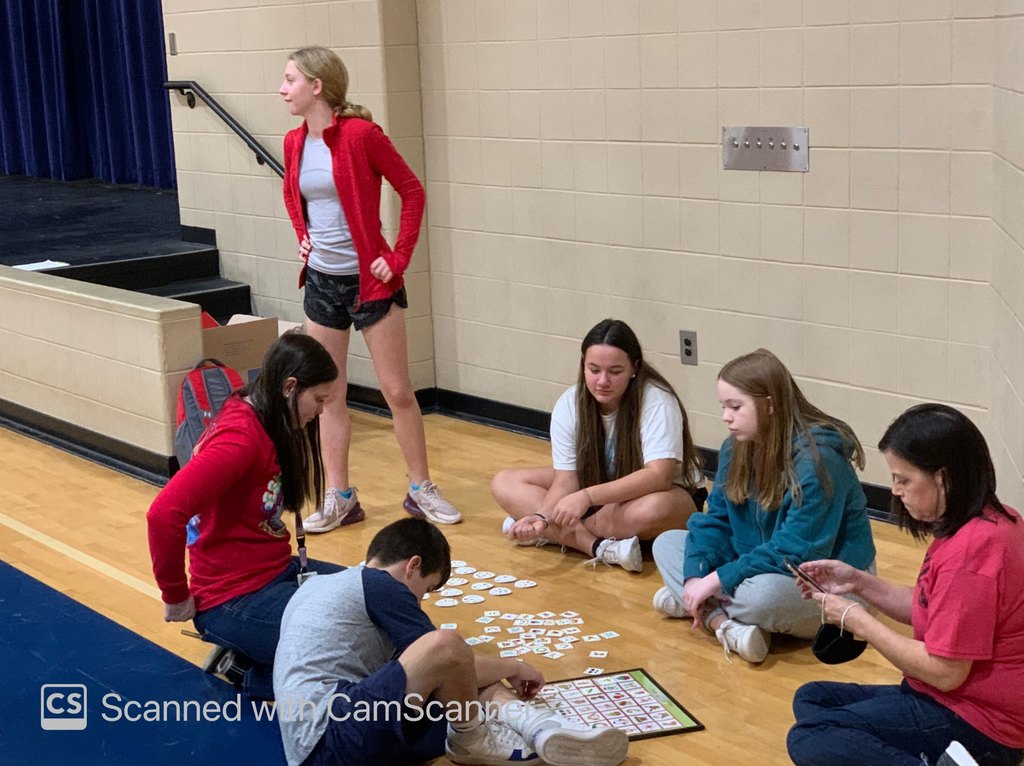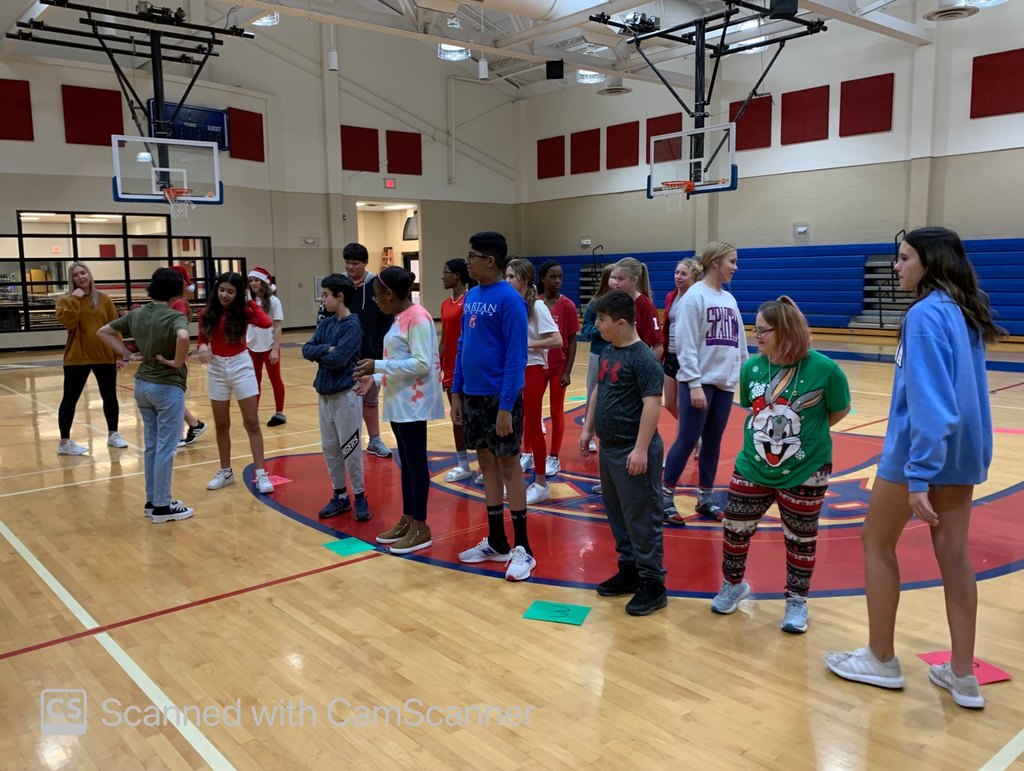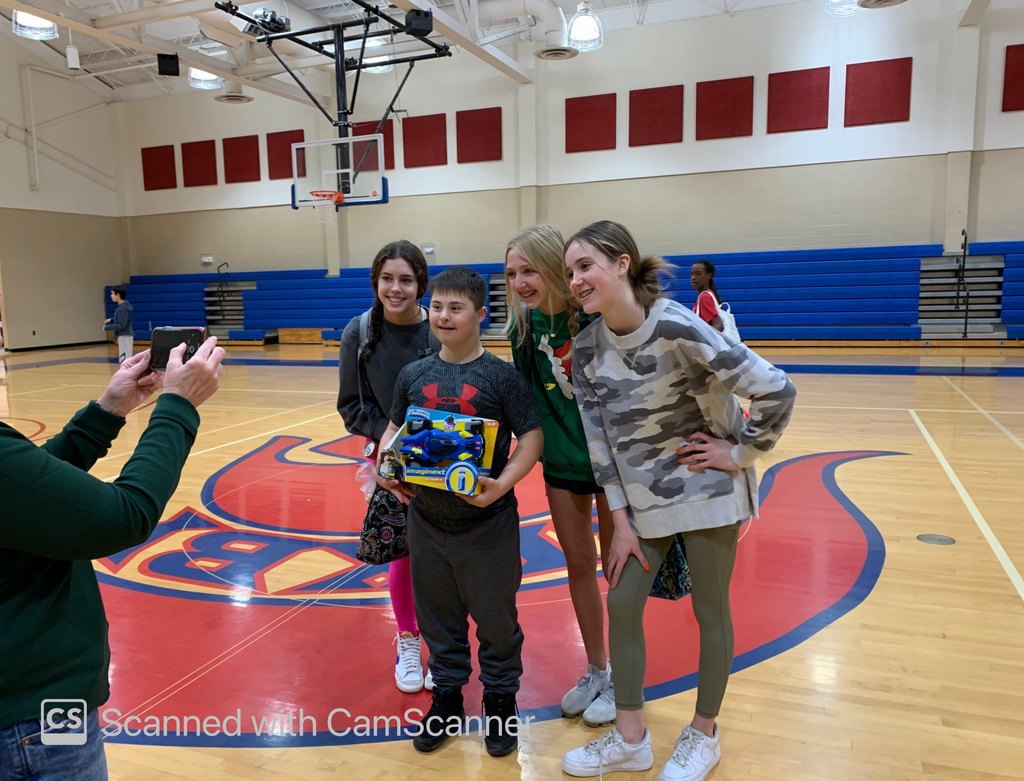 Finals Week at Bixby HS, but still plenty of opportunities to come out and support your Spartans!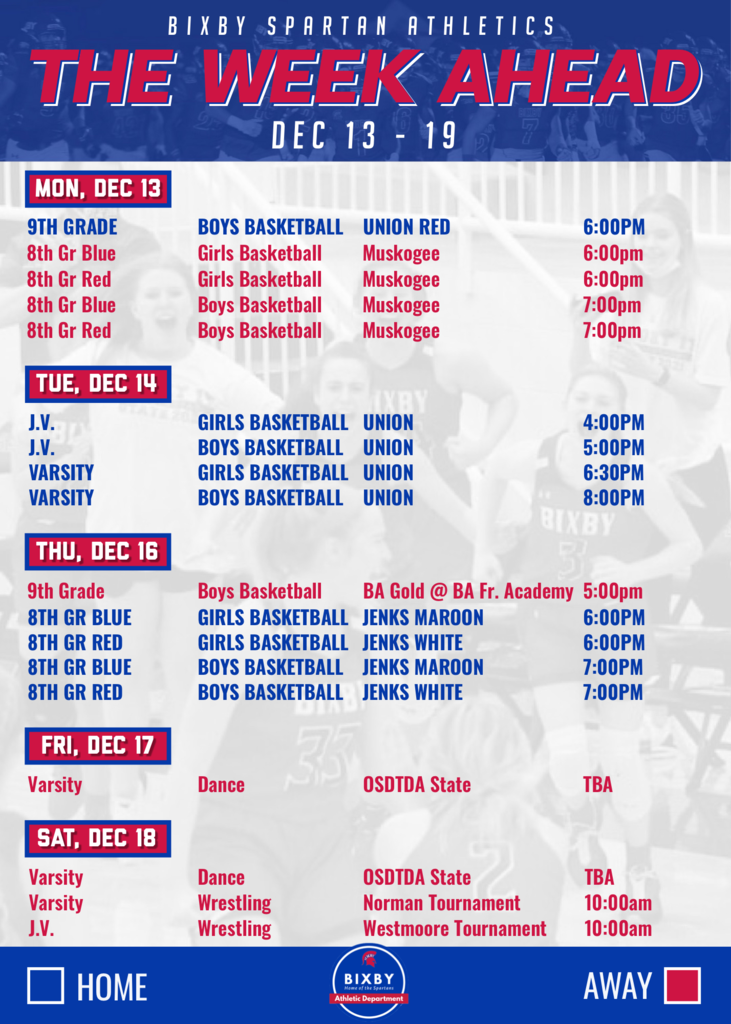 Make plans now to support your Bixby Lady Spartan's Basketball team as they compete in the Tournament of Champions at the BOK. Ticketing information found here.
https://bit.ly/3GxGROx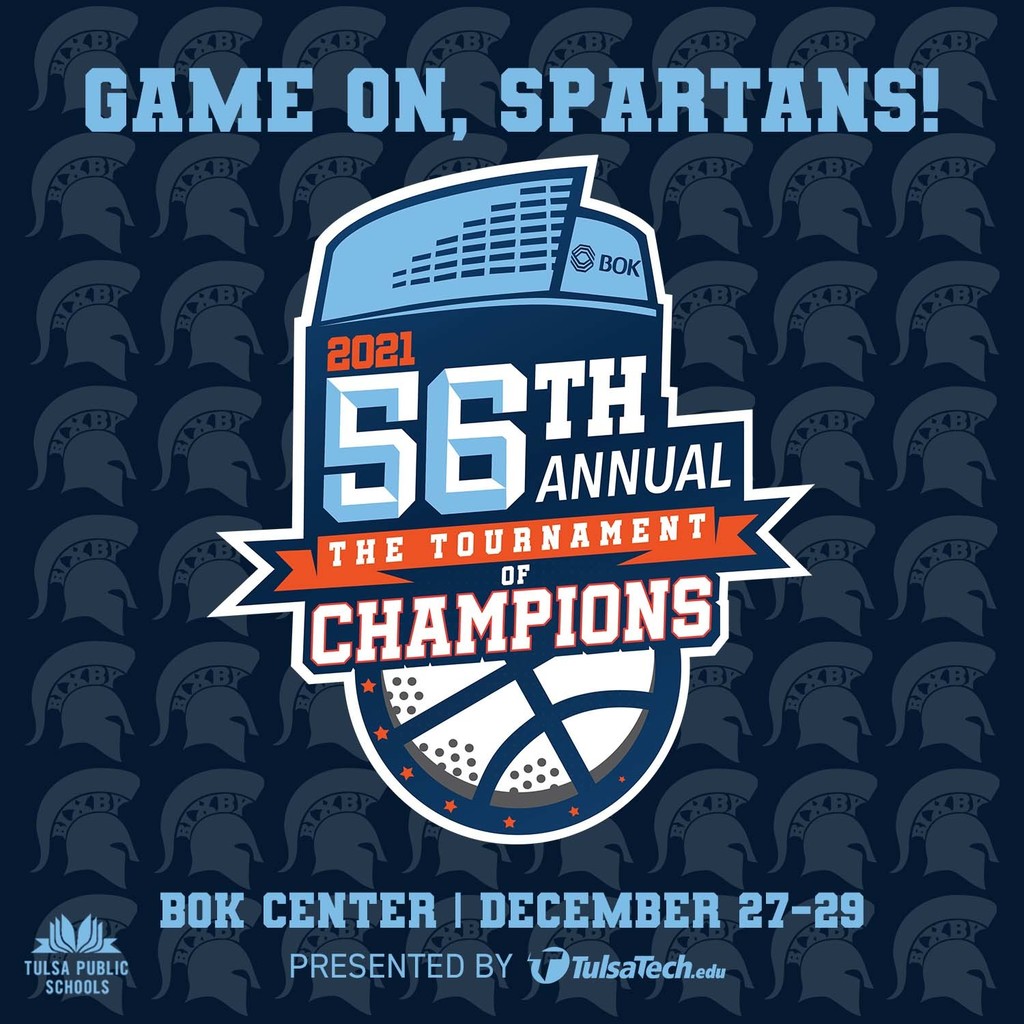 A very busy week ahead for your Spartans, come on out and show your support!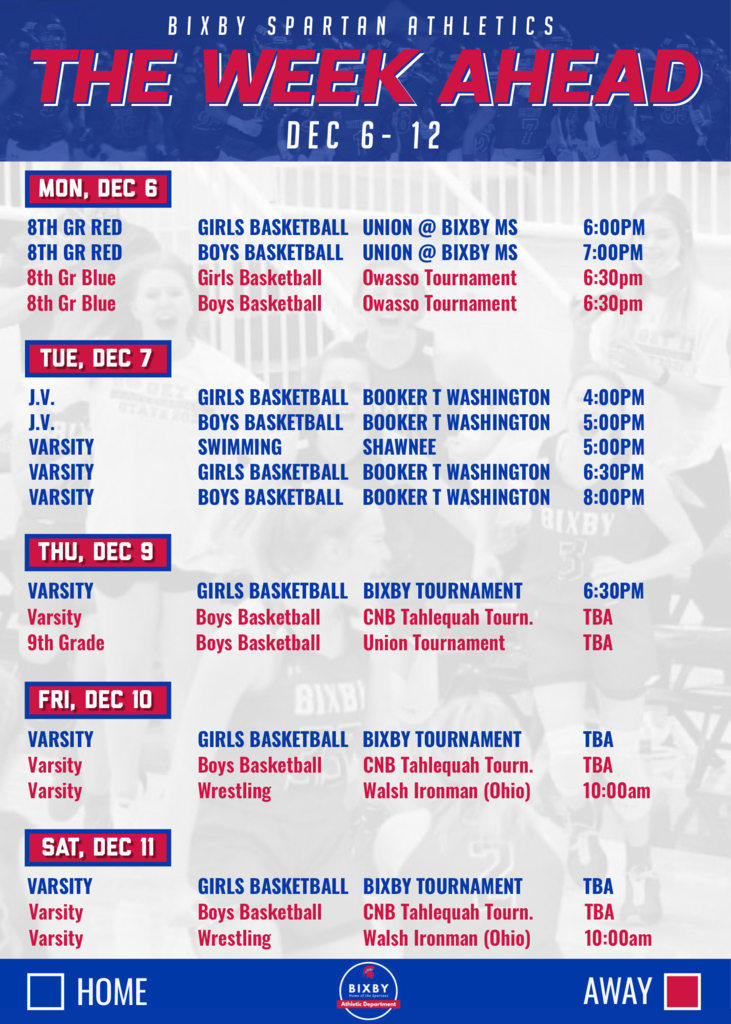 We did it! Spartans 63-14! State Champs!

Come out to Whitey Ford this Friday for our annual Spartan Basketball Tip Off Night! Our 8th-12th grade Boys and Girls teams will go through intros, drills & scrimmages with fun games, prizes & giveaways for fans! Admission is a can of food to benefit the Bixby Outreach Center!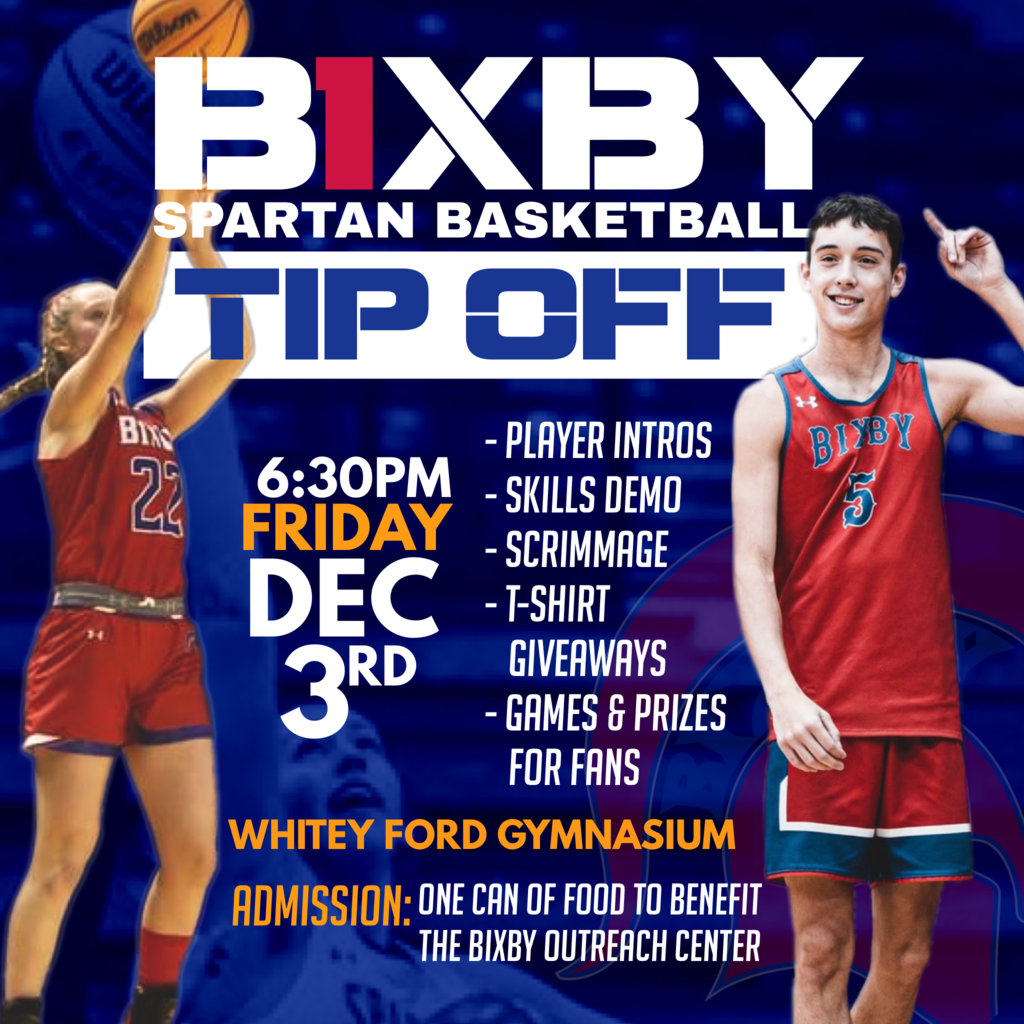 A big thank you to Coach Montgomery for leading our Athletic Leadership Council meeting in establishing the vision for all the athletic programs.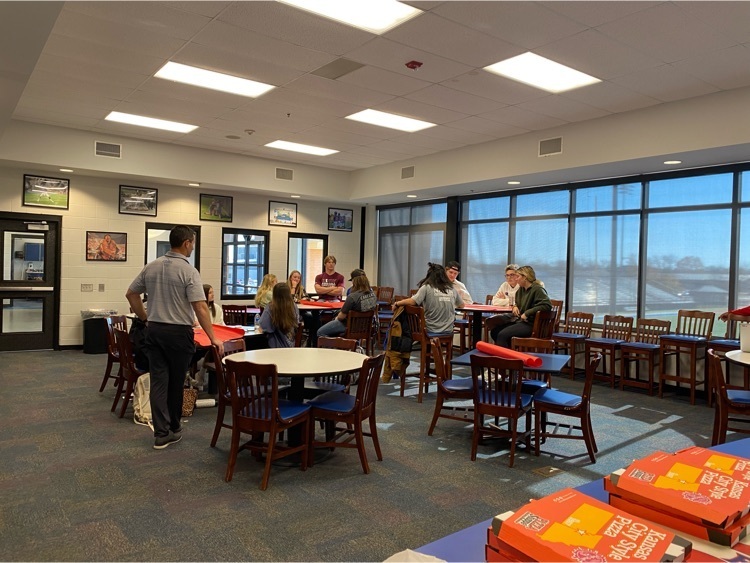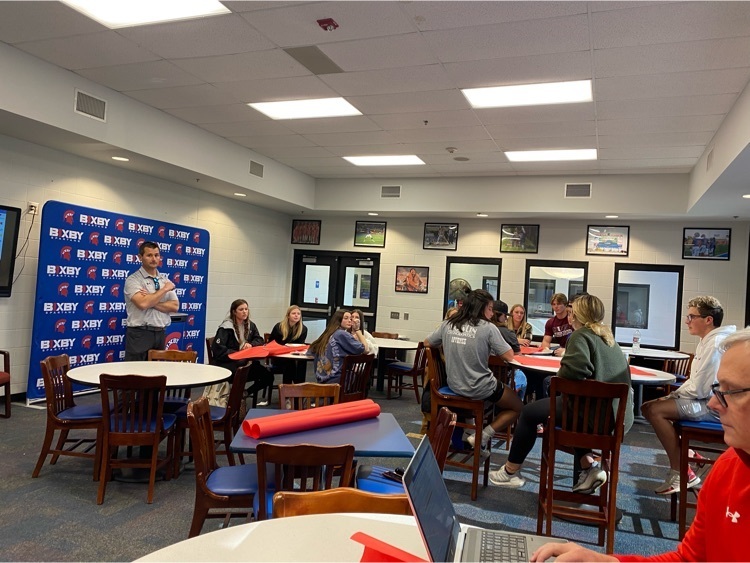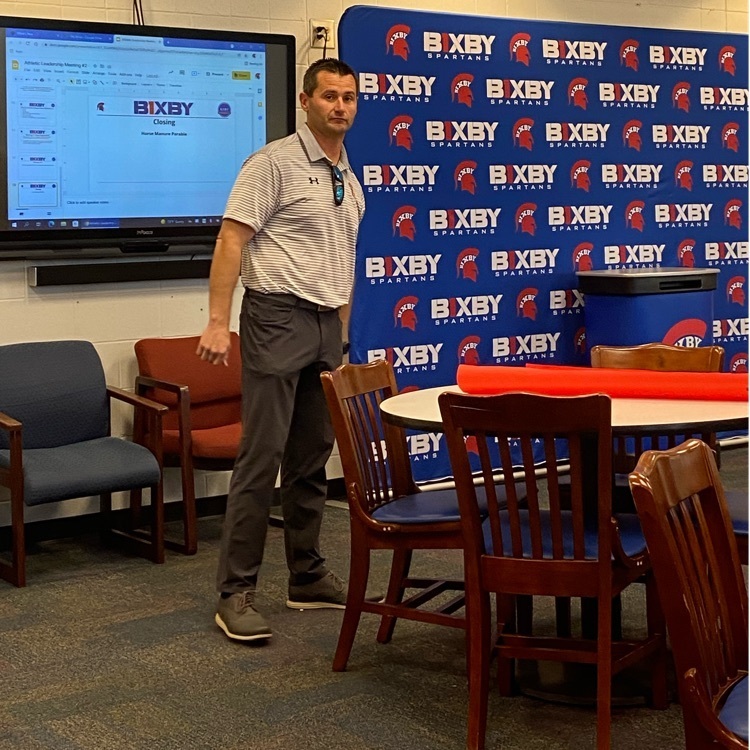 Exciting Week Ahead for your Spartans! See you in the stands!!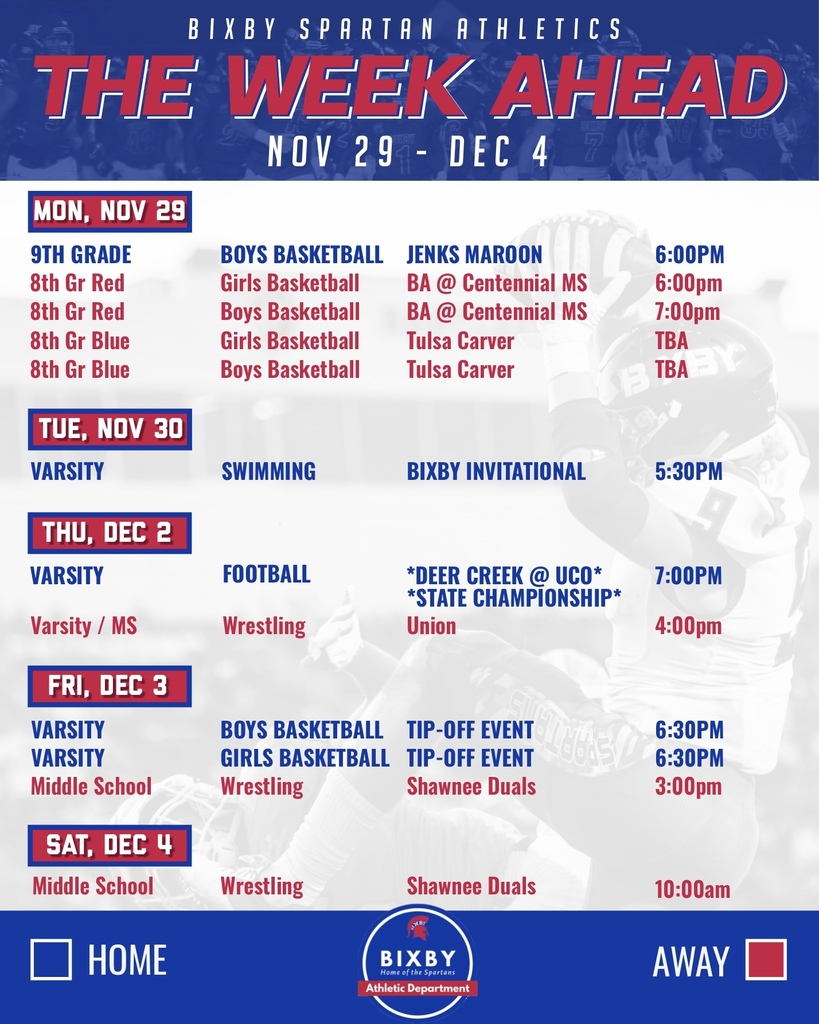 ATTN: Important Stadium and Parking Information for this Thursday's state championship game at UCO!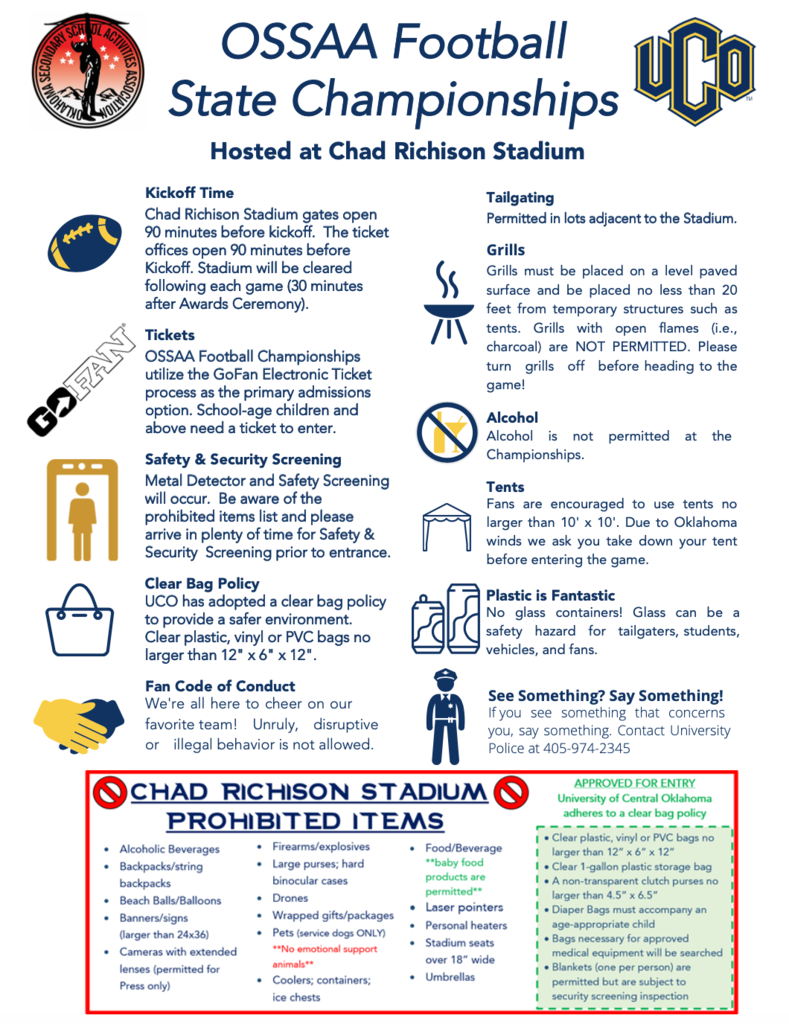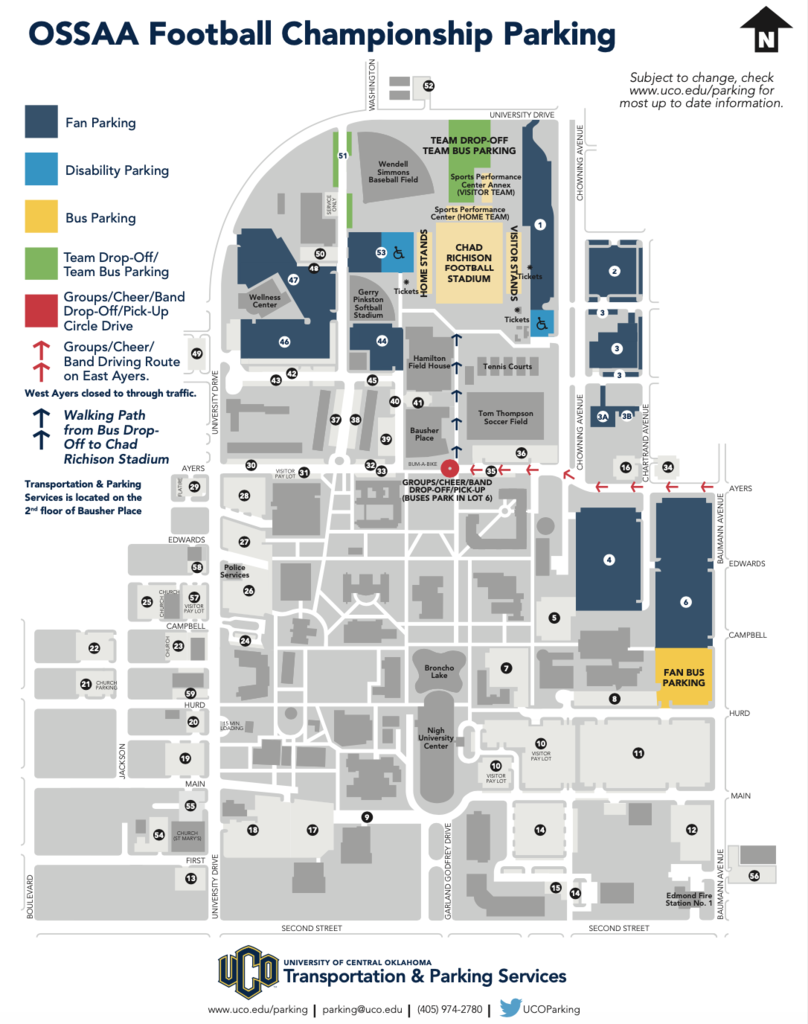 We will see you December 2nd at 7:00pm at UCO! We will be the HOME team!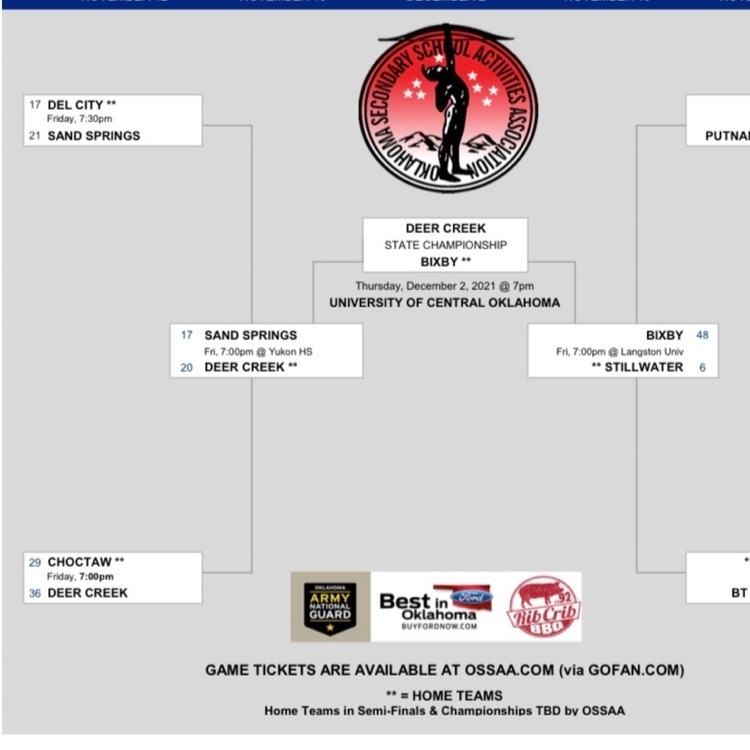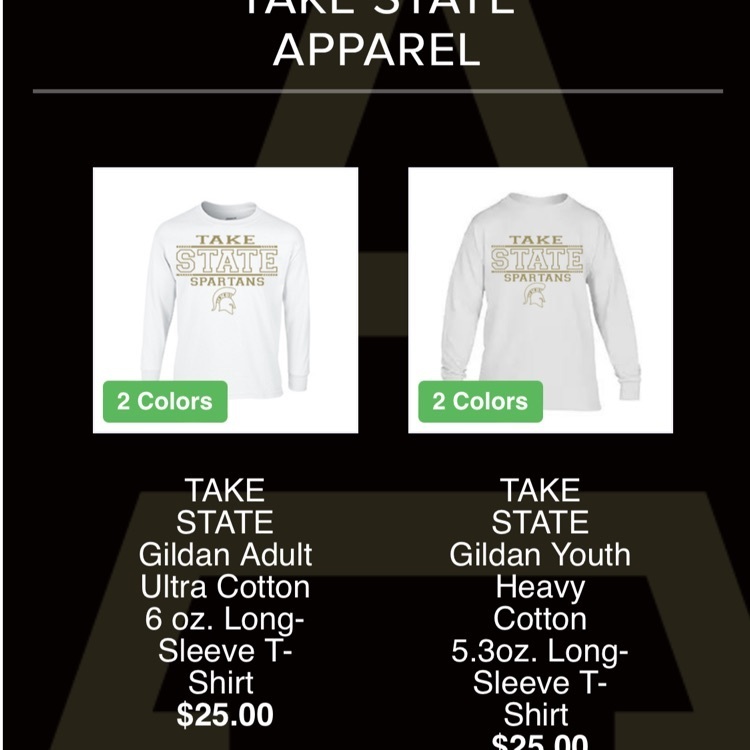 Game on, Spartans! Girls Basketball will take on the best in the state at the 56th Tournament of Champions from Dec 27-29 at the BOK Center! All session passes are now available at the link below! Tickets: bit.ly/32jjJEV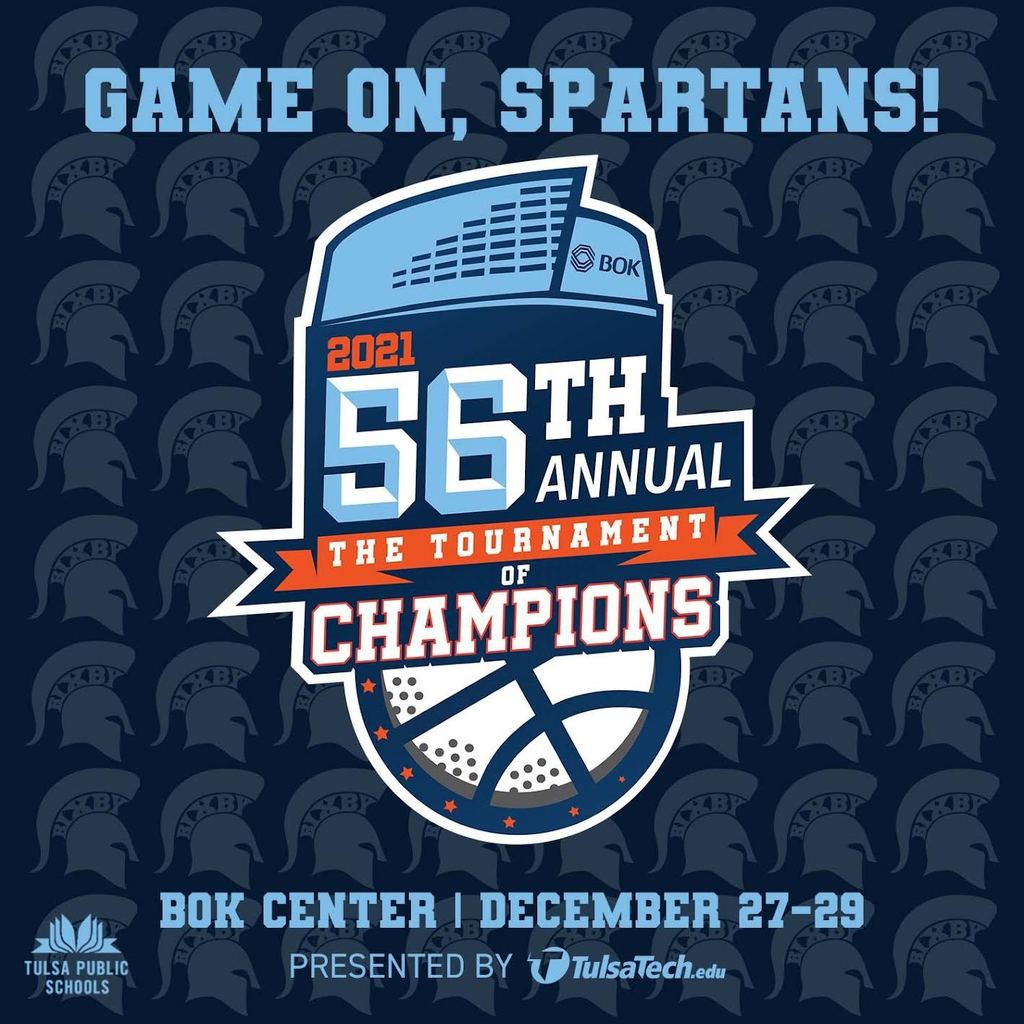 Pryce Stickney '16 played football and baseball at BHS before becoming an Operations Manager at Webco Industries! #AlumniSpotlight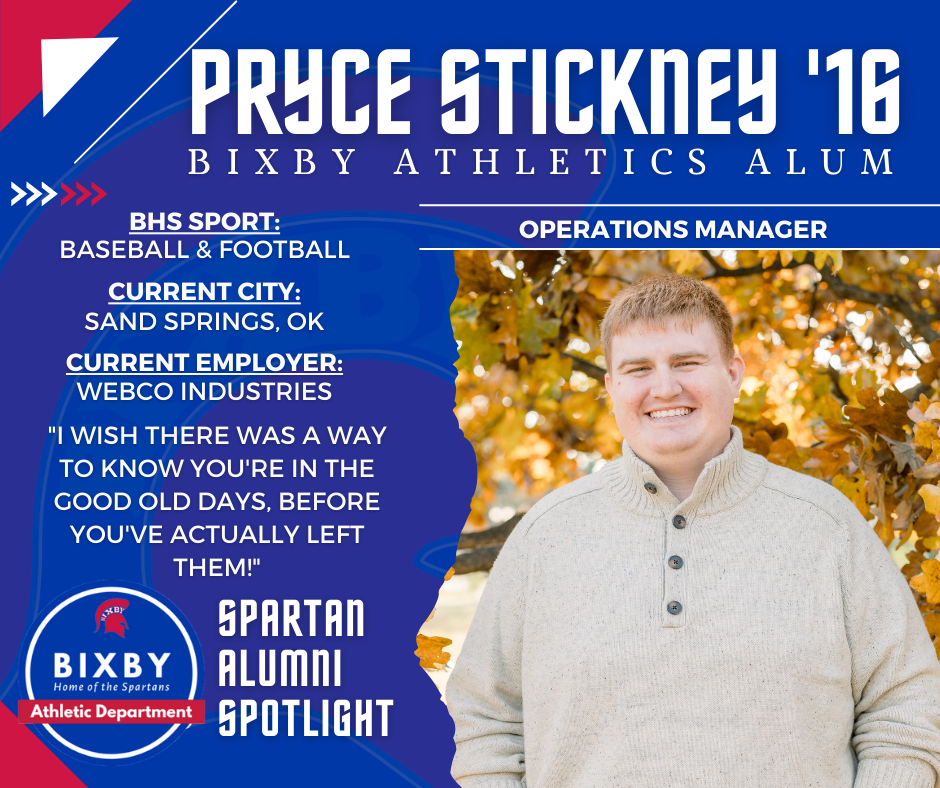 We're looking to hear about former Bixby student-athletes in the real world! If you are or know a Bixby Athletics alum(na), please fill out this brief form to help us highlight our post-graduate success stories! SURVEY: bit.ly/3nlOSPP