All Sports Physicals Night will be held at Whitey Ford Gym on Thursday, May 4th from 5:30pm-7:00pm. The Caring Van will be also be on site for any Tdap immunizations needed.

Is BPS a good fit for you? Join us at our internal BPS Teacher Job Fair on April 11th and find out! We'd love to meet you! Dinner provided! Register today at: bixbyps.info/jobfair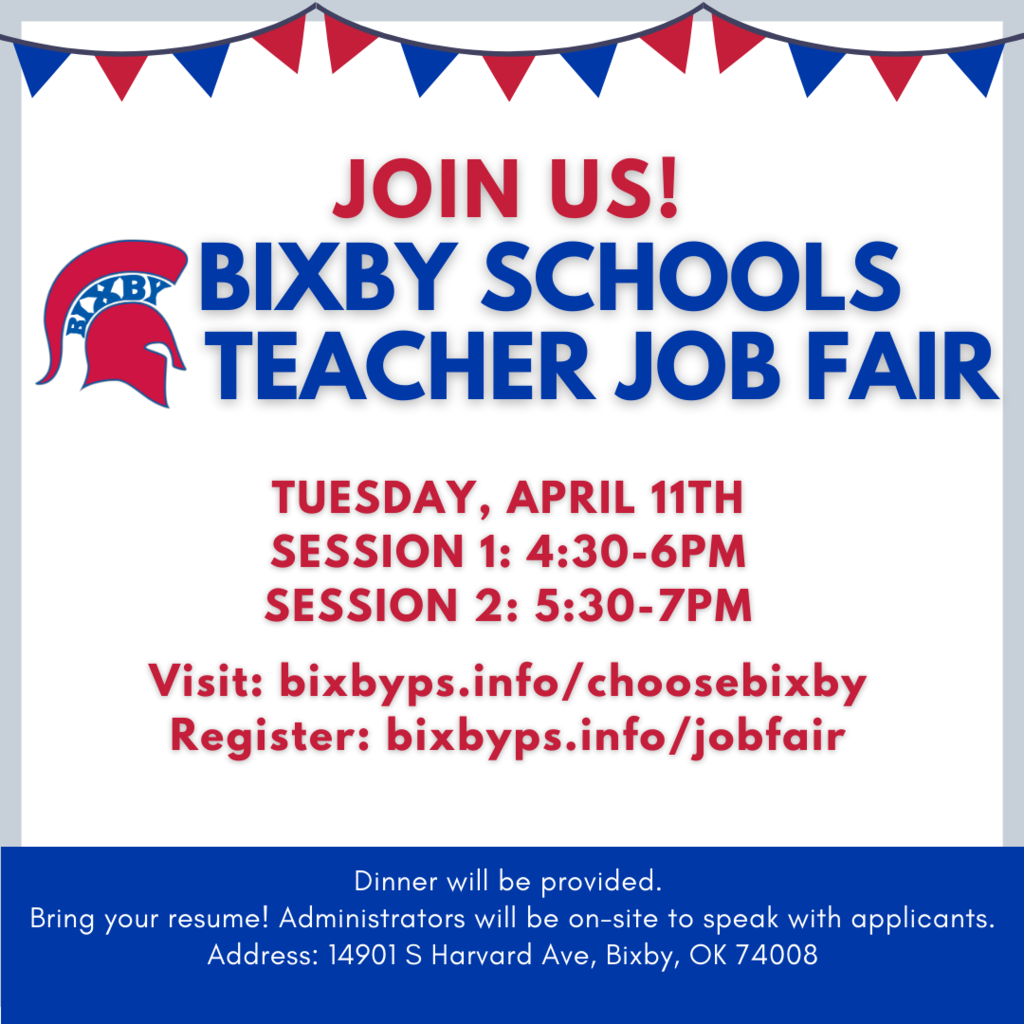 Good afternoon BMS students and Happy Tuesday!  For those students interested in trying out for a sport for next year, please take a moment to visit
https://www.bixbyps.org/o/athletics/page/tryout-information
.   There are some dates you should add to your calendar to make sure you don't miss a deadline.   Let us know if you have any questions. 
A very happy School Bus Drivers Appreciation Day from BMS to all the folks who help our kids get from A to B. Thank you for all you do. BMS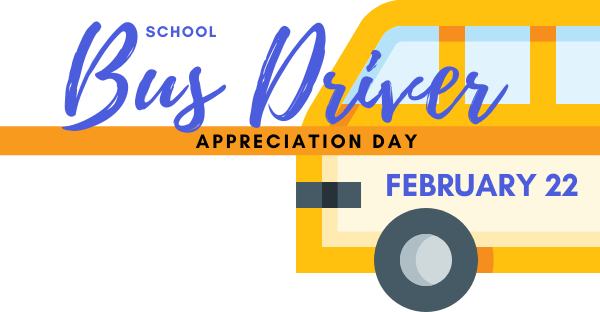 Spartans, Do you have questions or wish to have a better understanding of school funding and finance? Have you ever wondered…how does the purchase of that new scoreboard or other athletic upgrade affect teacher pay? Why do we need another bond issue and will it impact my property taxes? How is our state aid determined? How can I help advocate for smaller class sizes? How would vouchers impact our school district's financial status? Join us for a series of panel sessions, open to our entire community, to learn the basics of Oklahoma school finance and understand how decisions at the Capitol impact our classrooms in BPS. This is also an opportunity to engage with local legislators on these important topics. Dates: 2/24: Implications of Vouchers 3/10: School Finance 101 3/24: Teacher Pay & Class Sizes Time: 9:45-10:45 AM Location: The HUB @ Bixby Metro Chamber of Commerce; 12 W Dawes, Bixby OK Space is limited so don't wait to register: bixbyps.info/panelseries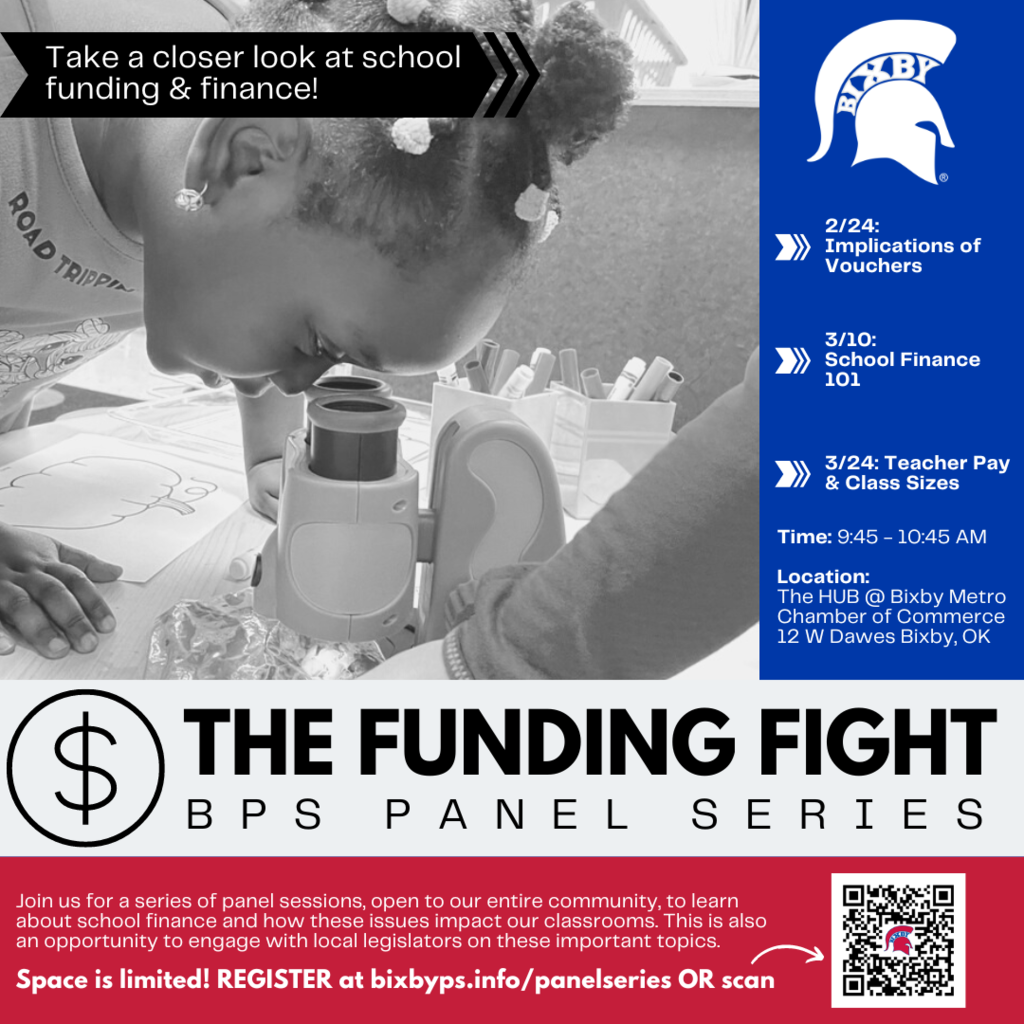 How about a little robot competition?! Our BMS group will be hosting the Battle of the Bots January 21st. We look forward to seeing Mr. Dansby and crew in action.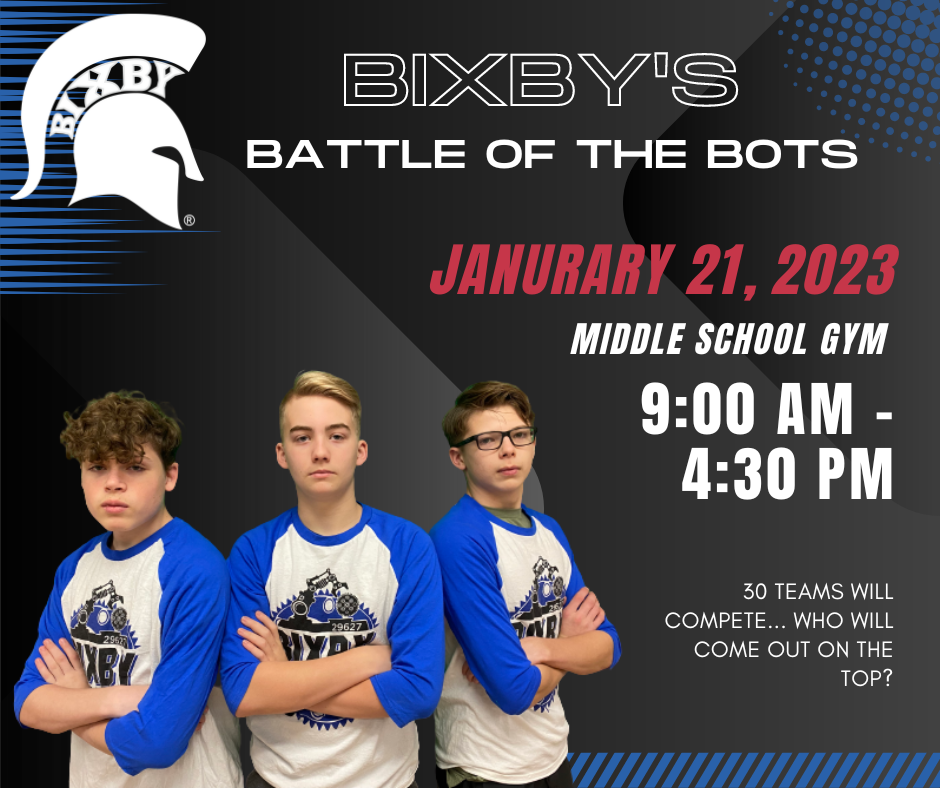 Quick reminder for you, Spartans! There is NO early release this Friday. We wish everyone a restful Winter Break and a wonderful holiday season! We look forward to welcoming you back to school on Tuesday, January 3rd! Enjoy the rest of the week as we wrap up a fantastic fall semester.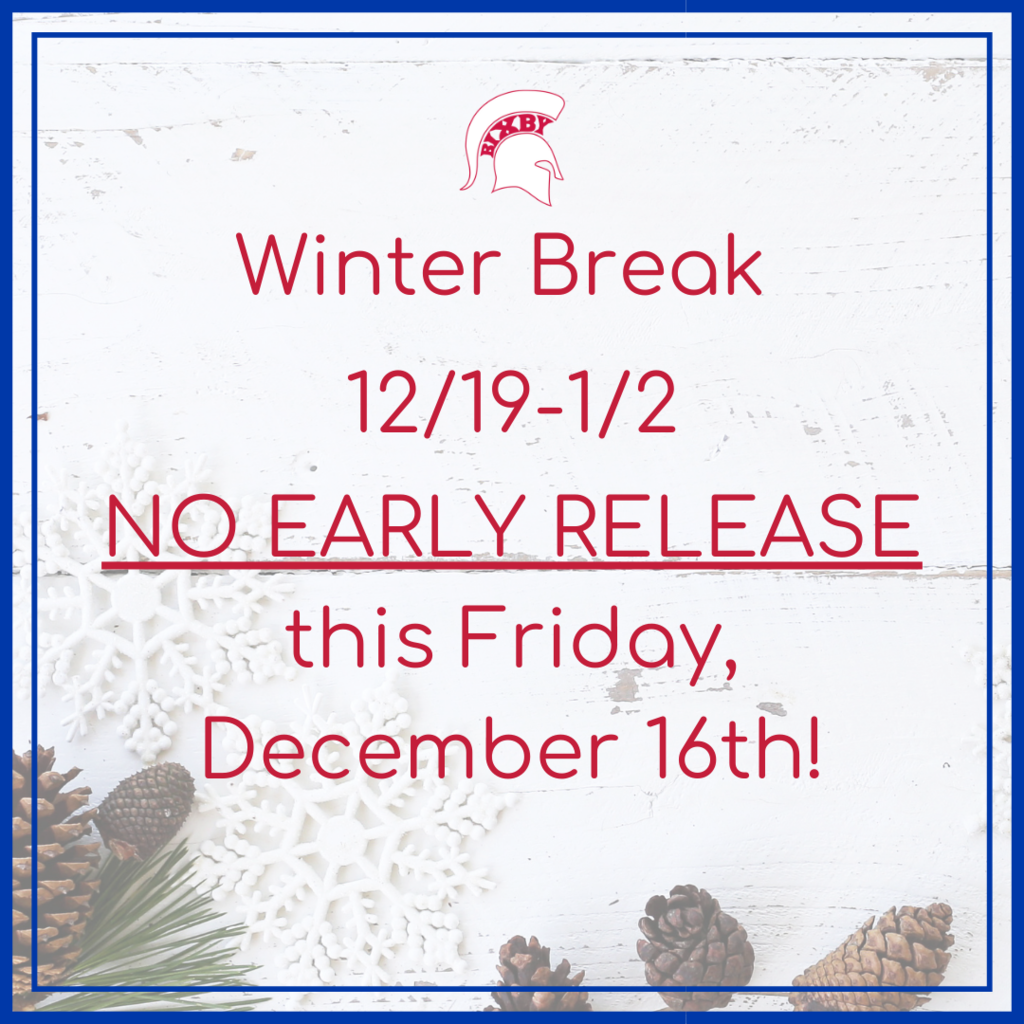 Spartans, the 2023-24 Academic Calendar is board approved and now available on our website! Click here to view/print:
https://bixbyps.info/23-24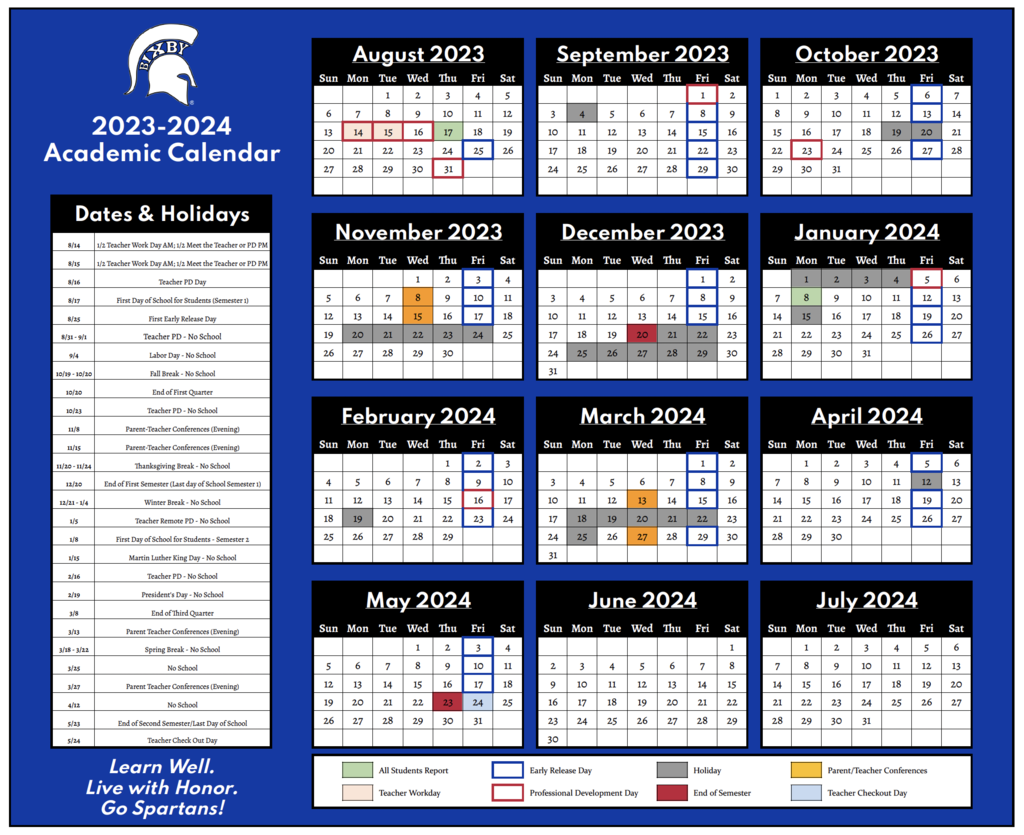 This weeks students of the week are.... 7th Grade - Sophia Lua and Jared Mendez 8th Grade - Ella Zabel and Nathan Hobbs (picture coming soon - Sophia Lua - she is rocking it at a wrestling dual) We would like to say thank you to our awesome sponsor, Scott's Hamburgers.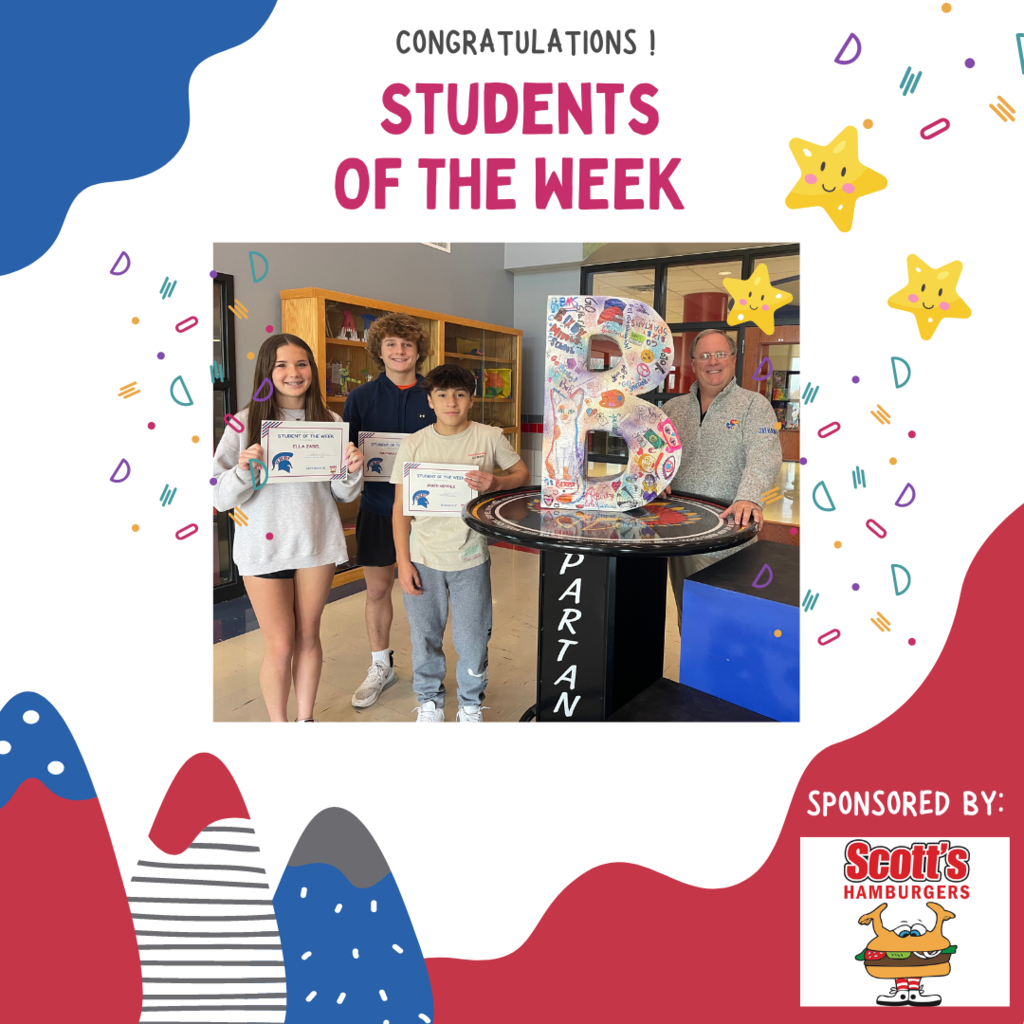 Santa came to cheer on our Middle School Girls Wrestling yesterday as they won the dual against Sallisaw. Way to go ladies!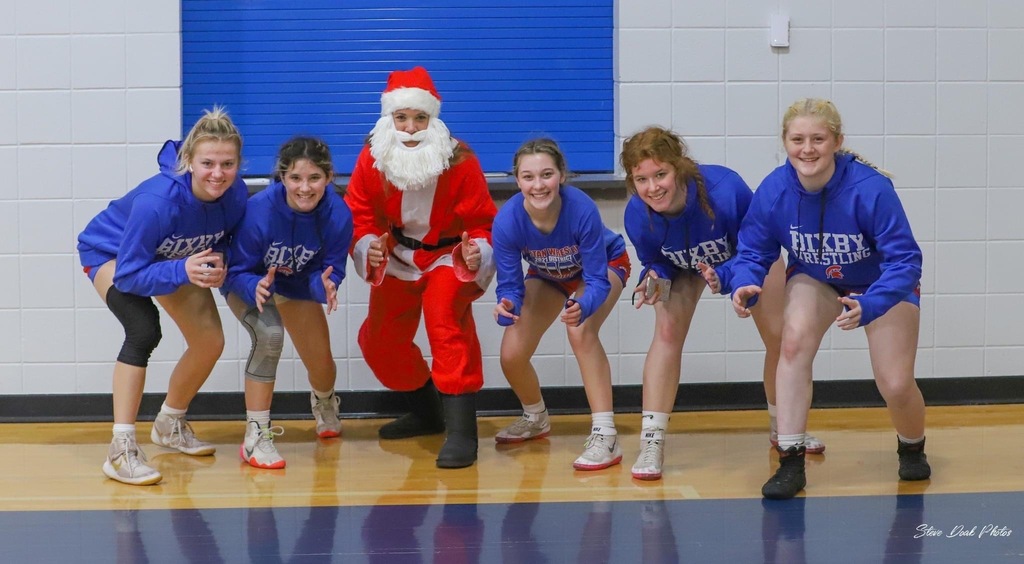 Superintendent Miller and Buddy the Elf, Hunter Hendrix, invite you to the Bixby High School Auditorium on this Friday and Saturday at 7pm to watch the Bixby Middle School Production of Elf Jr.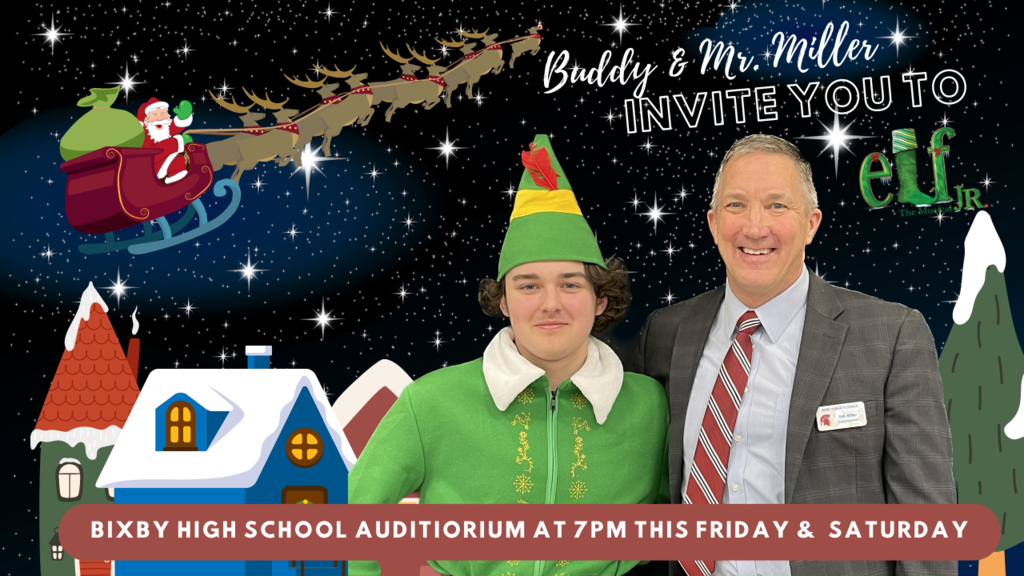 It is that time of year to spread the holiday cheer. Let's have some fun with the 8 Days of Christmas dress up days!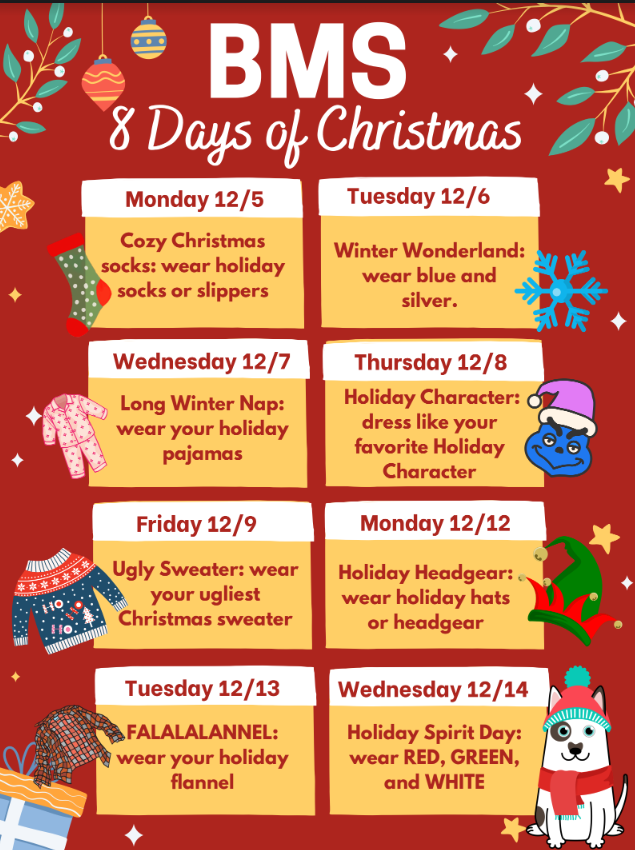 This year's BMS Giving Tree project is live! We had 36 children sign up to be included in the Giving Tree project and 12 children have been adopted so far. If you have any questions, or if you would like a gift tag sent home and cannot come to school to pick one up, please contact the Mrs. Ramsey, Media Specialist at
jramsey@bixbyps.org
to make arrangements. Deadline to have all gift bags in is Thursday, December 15th.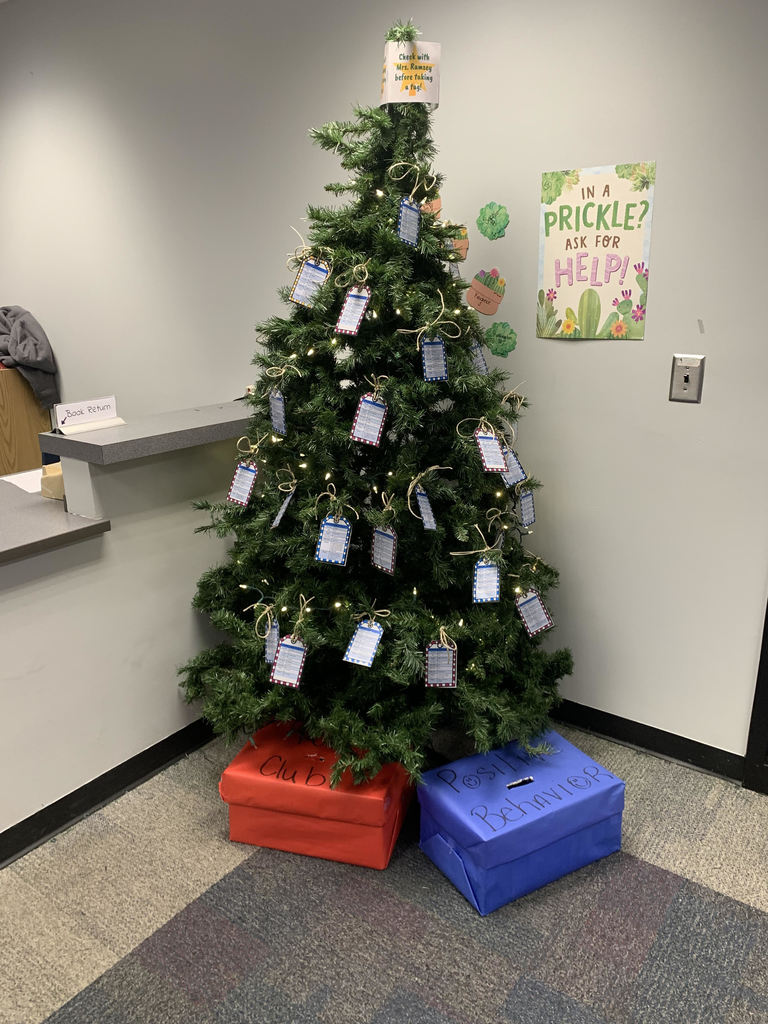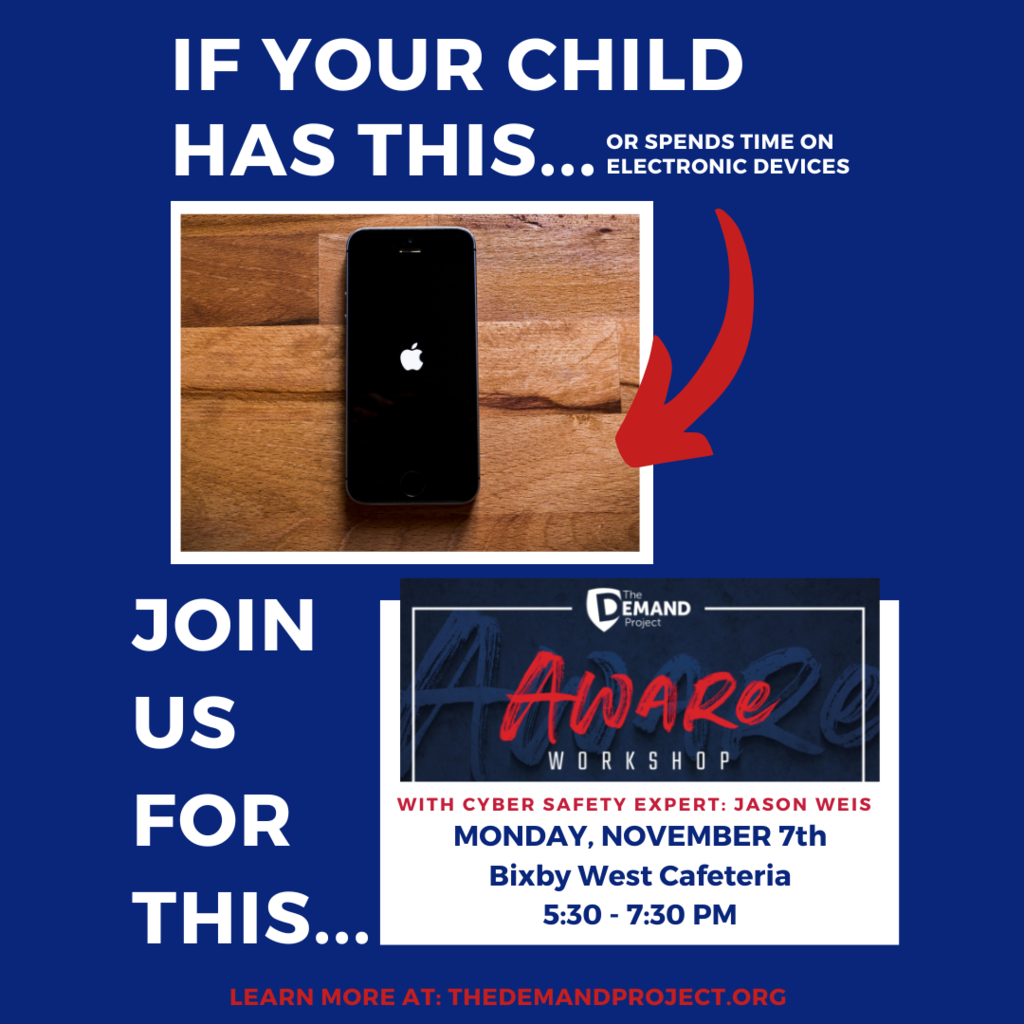 Don't miss your chance to buy your Elf Jr. Swag!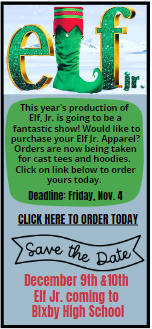 Monday is Halloween. Costumes are not permitted, so we are having PJ day instead! Happy Halloween!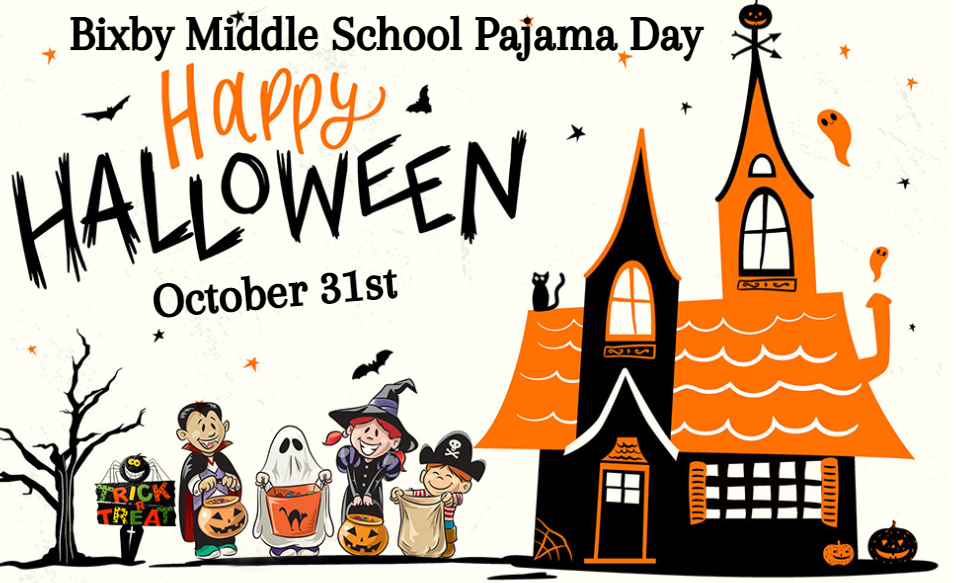 Congrats to this weeks Student's of the Week. 7th Grade - Lucy Coffey and Brodie Stockard (not pictured - coming soon) 8th Grade - Brylee Hancock and Zakaria Jahangir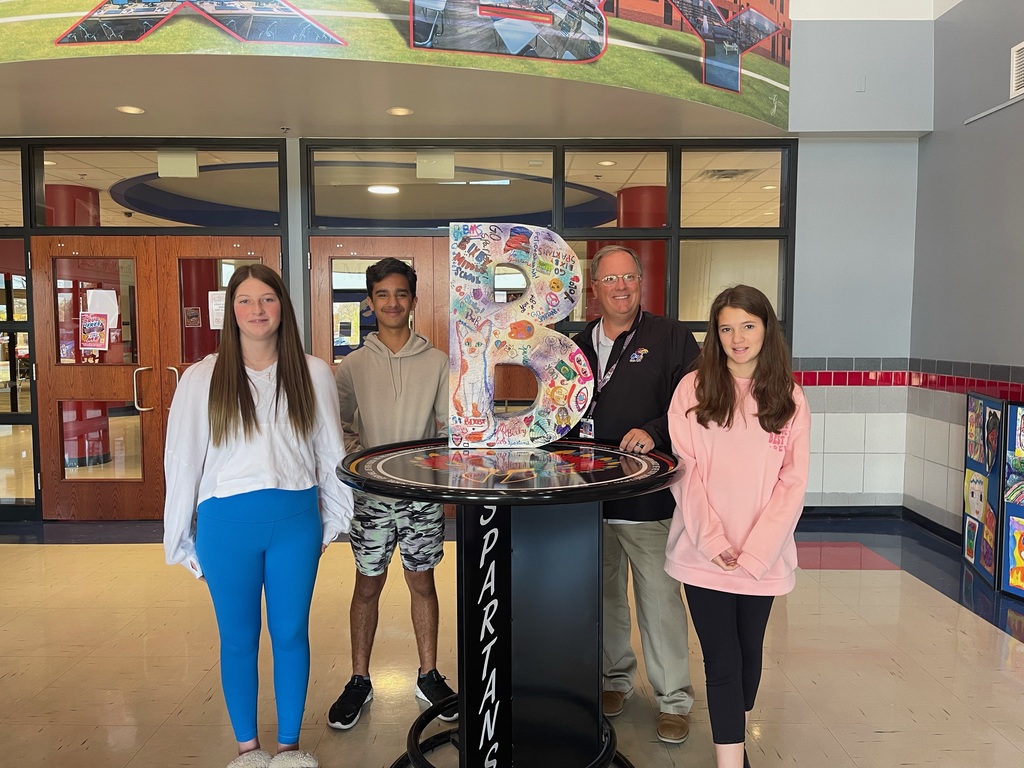 Help us shade out drugs this Friday, October 28th at BMS as we celebrate Red Ribbon Week. Students can dress in their favorite red attire and bring their favorite sunglasses to wear all day Friday. #ShadeOutDrugs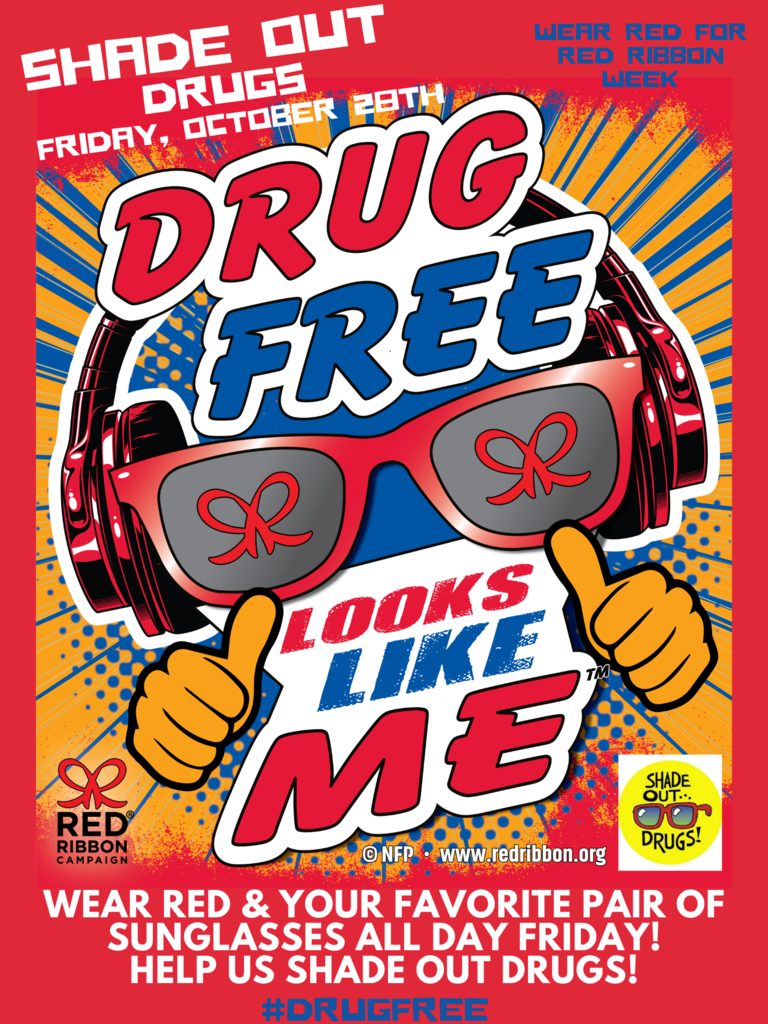 Spartans, our PTOs have come together in a district-wide fundraiser that displays our LOVE for BPS while supporting our schools at the same time! WIN-WIN! Place your orders by 11/4 @
https://bixbyps.info/yardsigns
!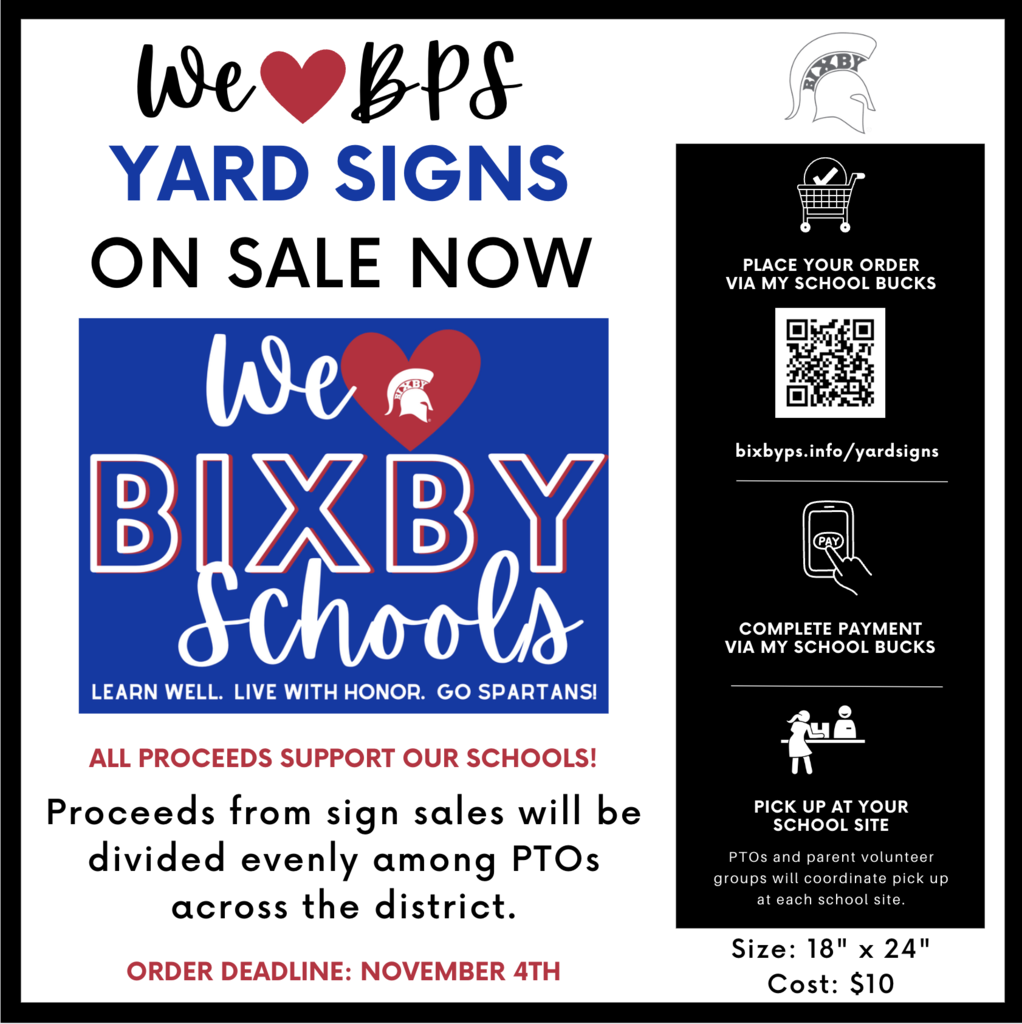 Help support Breast Cancer Awareness Month by wearing pink on Tuesday, October 18th.