Tonight's round of special recognition at the April Board of Education meeting brought to the surface some very heartwarming stories from across the district.
First of all, thank you to East Intermediate students, Harper and Finnley Whisman for leading us in the Pledge of Allegiance this evening.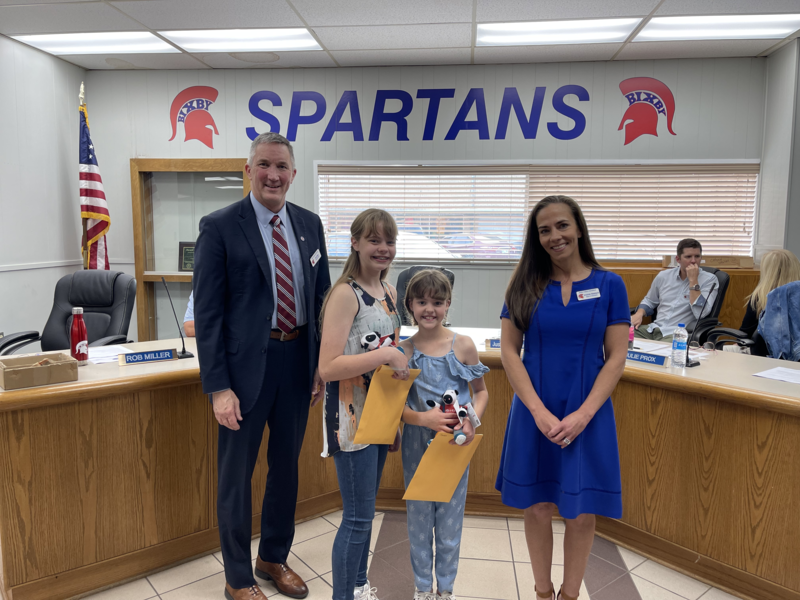 The Spartan Spirit Award went to a very special couple, Steve and Robyn Whipple. These two dedicated individuals work with the district to keep our athletic facilities sparkly and clean! But that's not all. Recently, Bixby Spartan Basketball's Lady Spartans competed in the state tournament in Norman. Steve and Robyn made the trip down, inclement weather no less, to support our team. This meant the absolute world to our girls to say the least. To say Steve and Robyn have gone above and beyond would be an understatement. They definitely embody the "Spartan Spirit!"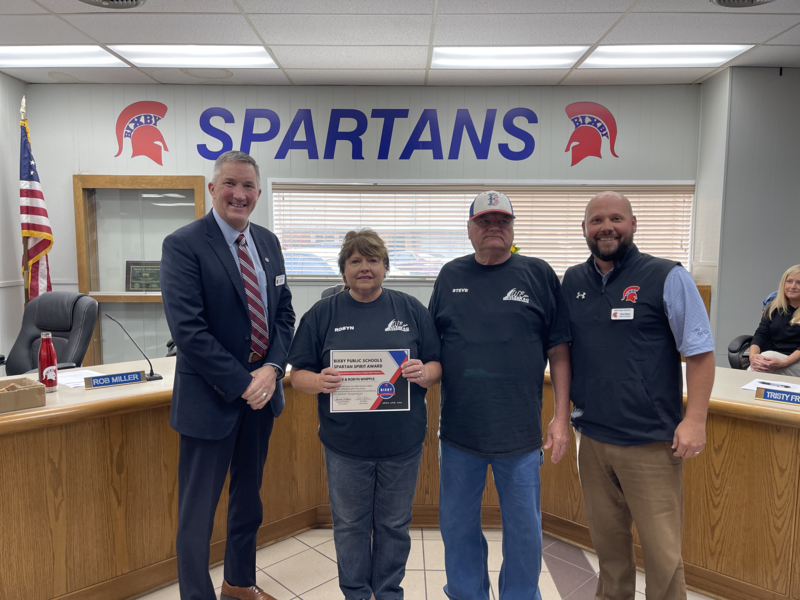 BHS Fine Arts was well represented tonight with State Superintendent's Award for Arts Excellence recipients: Kate Quiroz Medina, Alexia Sullivan, Emma Hussin, Peter McManus and Joseph Graver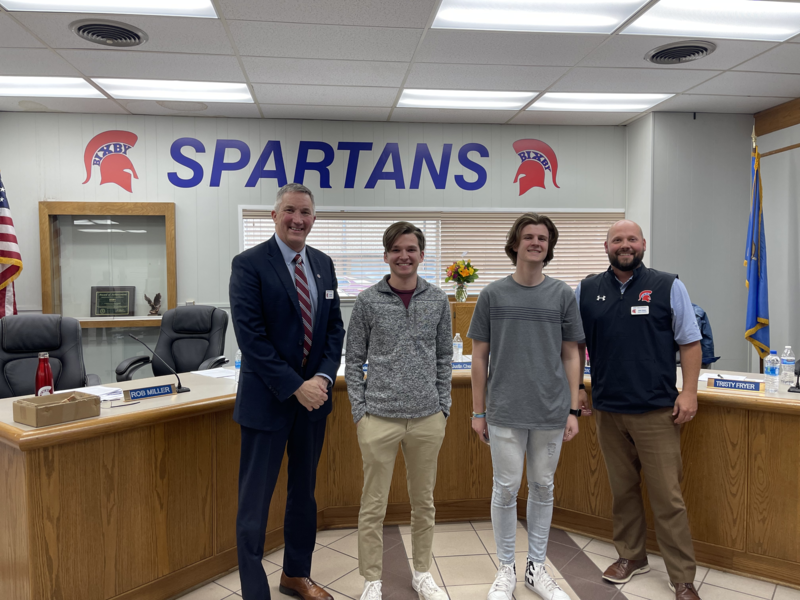 Several of our athletes were also recognized tonight for their state level achievements!
BHS All-State Swimmers - Aiden Horn and Leah Wagner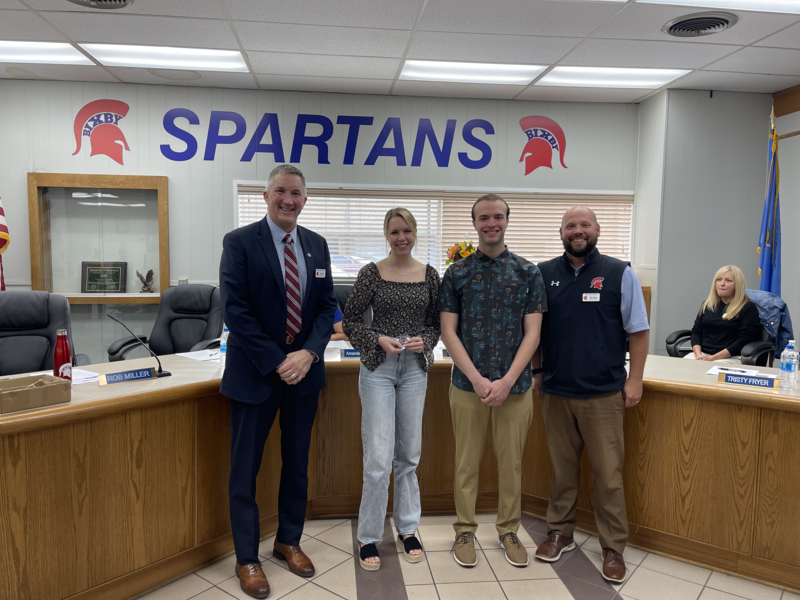 BHS Varsity Girls Basketball - Academic State Champions, 6A State Runner-Up