With this month's board meeting comes another opportunity to recognize the wonderful accomplishments happening around our district.
Our Spartan Spirit Award was presented to Patrick Lueker and Vinny Hondros. If you have ever attended a Bixby Spartan Football game, you've witnessed the enthusiasm these two bring to our sidelines! For the past twelve years they have been a staple in this program! Attending every practice and every game, both home and away, Patrick and Vinny ensure there is never a shortage of Spartan Spirit on our team!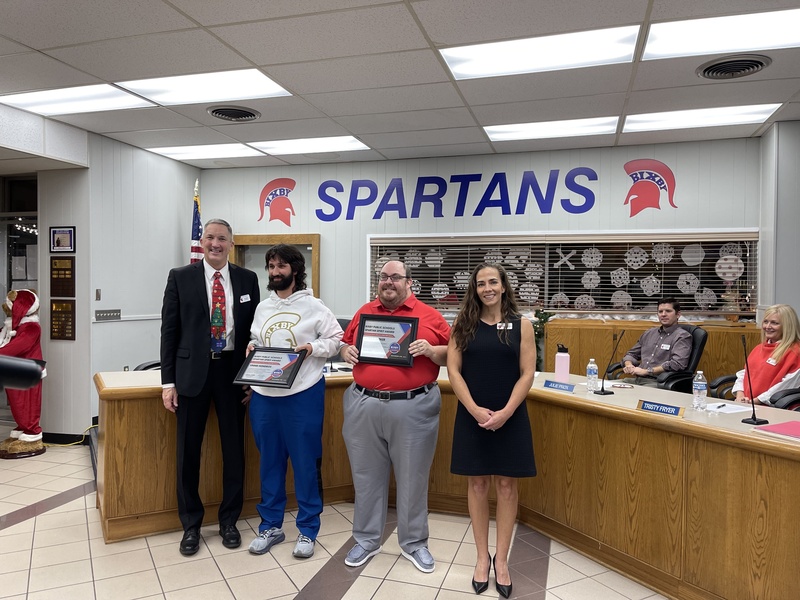 Our Fine Arts programs took home a loot of Spartan Coins of Excellence this evening:
OCDA Jr High All State Choir - Ava Brown, Grayson Butler, Lillian Fowler, Zach Guidry, Trenton Neuok and Elizabeth Wells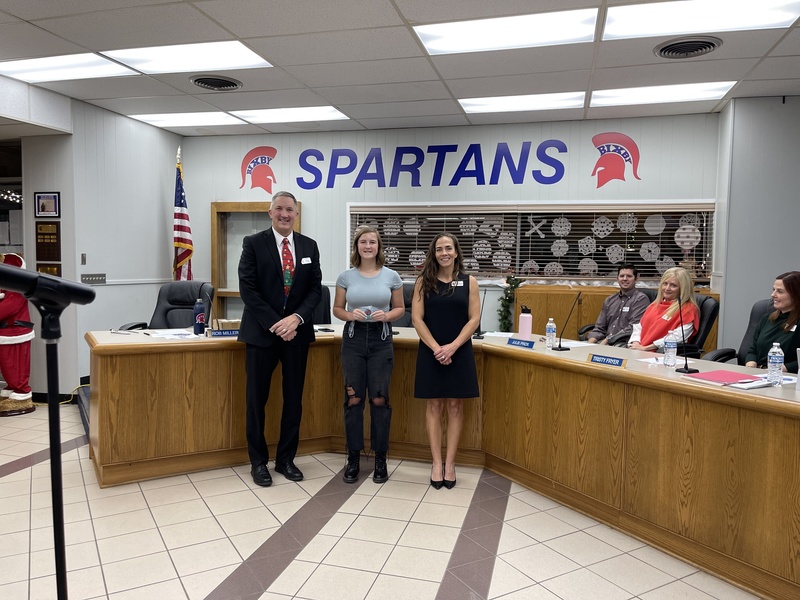 OSSAA One-Act Play All-State Cast Members: Sarah Mason and Joseph Graver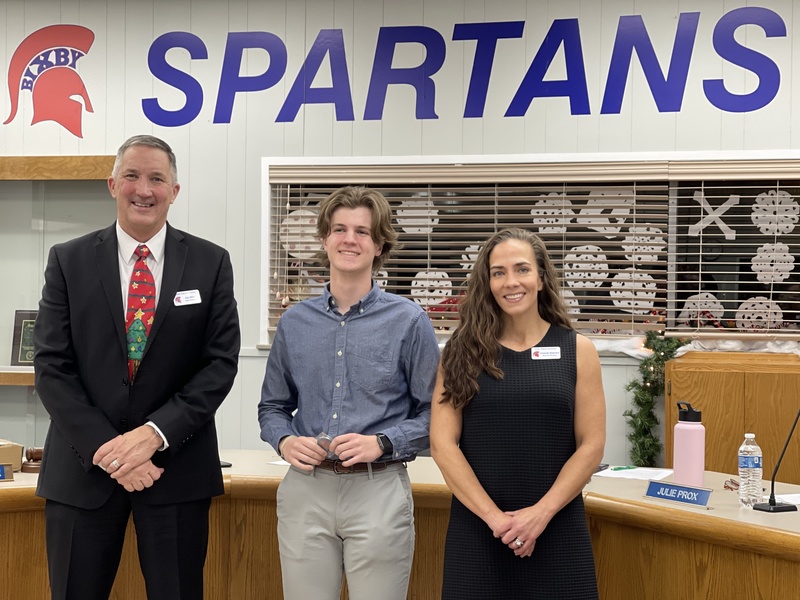 Pride of Bixby Marching Band Seniors
We would also like to extend a big thank you to North Elementary students, Grayson Brown and Harrison Blaylock for leading us in the Pledge of Allegiance to start the meeting.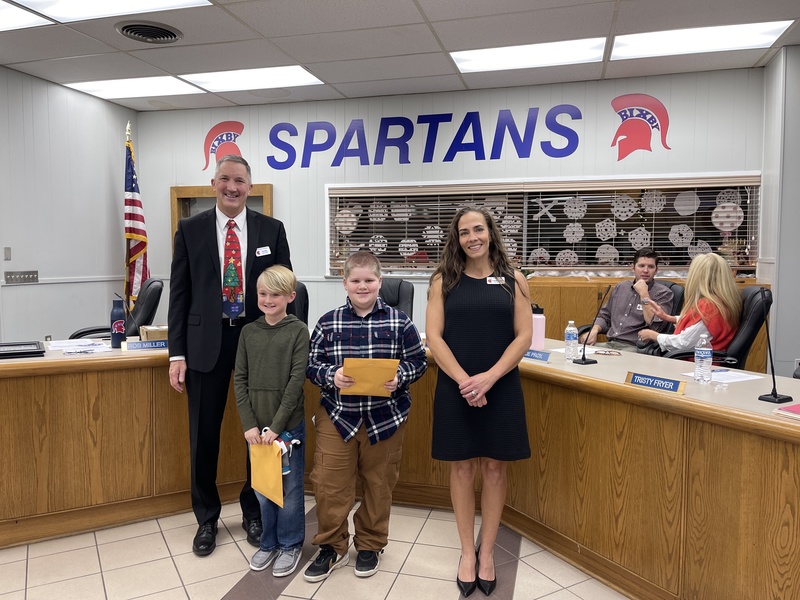 See you next month, Spartans!