November Board of Education Meeting: Special Recognition
Another board meeting and another month of special recognition for our community! This month brings an extra special opportunity, occurring on Veterans Day, to honor our Spartan staff members who served honorably in our armed forces.
As the meeting began, East Elementary students led us in the Pledge of Allegiance. Thank you, Eli and Rosie!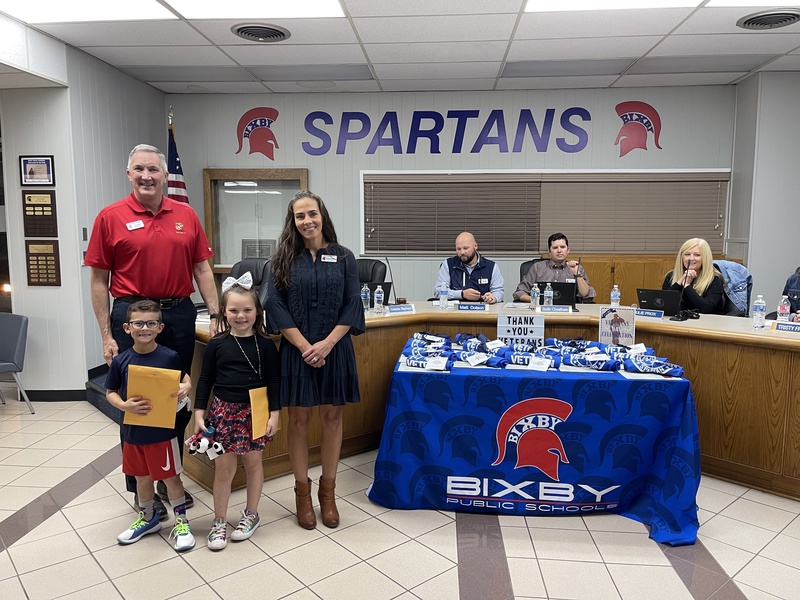 The board then presented New Beginnings Church with the Community Partner Award! New Beginnings has gone above and beyond to help us provide space to conduct events and professional development safely over the last several months! Thank you so much!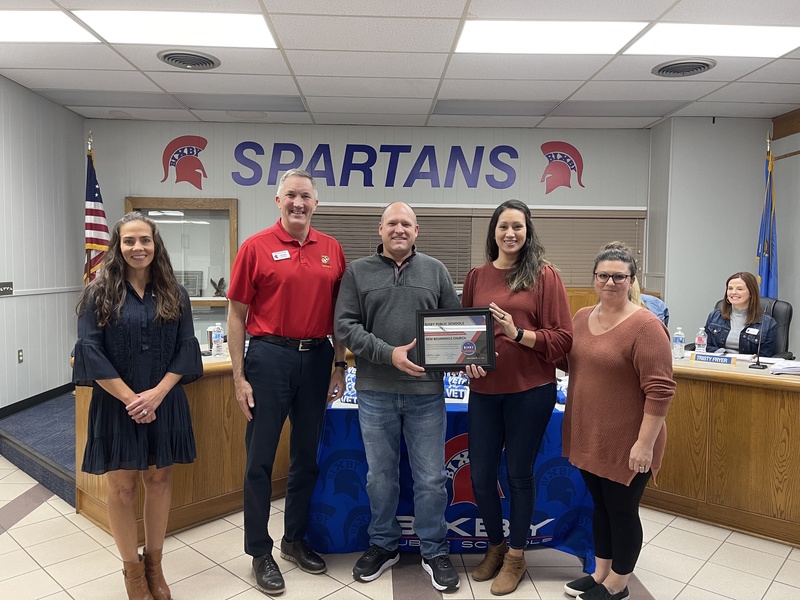 Following that presentation, Supt. Miller shared a story of his return home during his service in the US Marine Corps. Audible sniffles could be heard in the boardroom as he described the flight home. As the pilot shared a song many of the passengers had not yet heard at the time, there were several marines on the plane who couldn't hold back their tears, something Supt. Miller explained, doesn't happen often! The song...Lee Greenwood's God Bless the USA. You can guess the line that choked them up, "And I'm proud to be an American, where at least I know I'm free." What a perfect moment to recognize our BPS staff members who have served! We thank you, we honor you, and we are SO proud that you are Spartans!