May 13th, at our regularly scheduled monthly Board of Education meeting, we had the honor of recognizing thirteen exceptional Spartans who have given a combined 400 years of service to Bixby Public Schools. These individuals have each created a unique and powerful legacy for themselves while modeling commitment, professionalism, and excellence for thousands of students and colleagues over the years.
Please join us in congratulating them on their tremendous contribution to our district:
25 Years: Lori Miller (EE), Michael Rogers (HS), Paul Neafus (Maint), Becky Harris (Tech), Sherry Bittle (WI) & Lisa Landrith (WI)
30 Years: Cathy Peters (9GC), Laurie Francis (EE/EI), Suzi McMahan (NE)
35 Years: Jan Walker (HS)
40 Years: Pam Ruth (EE) & Sue Ward (HS)
45 Years: Myra Shanks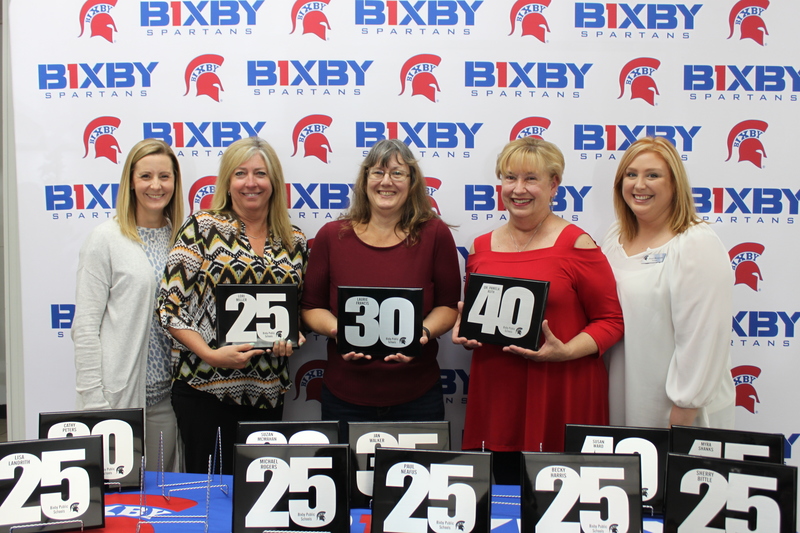 Supt. Miller also recognized two wonderful employees as our "Porcupine Huggers." This is a recognition that is very personal to him and stems from a blog post he authored a few years ago. The article titled, "Hugging a Porcupine" details the story of a young boy and his struggles throughout his young life. The truth is, we all expose our quills now and then, making hugs hard to receive and even more difficult to give. The post concludes with a positive message about the absolute power of an educator to positively affect the life of a child. All of our teachers have the capacity to make a difference for kids each day (and do) and we honor them for that.
This year's Porcupine Hugger recipients were Brooke Puckett, a counselor at North Intermediate, and Jessica Witter, a behavior coach at East Intermediate. They each go above and beyond to help every child feel safe, comfortable and accepted. Their influence will continue in the hearts of many children for years to come. Thank you, Brooke and Jessica, for "owning all of our kids."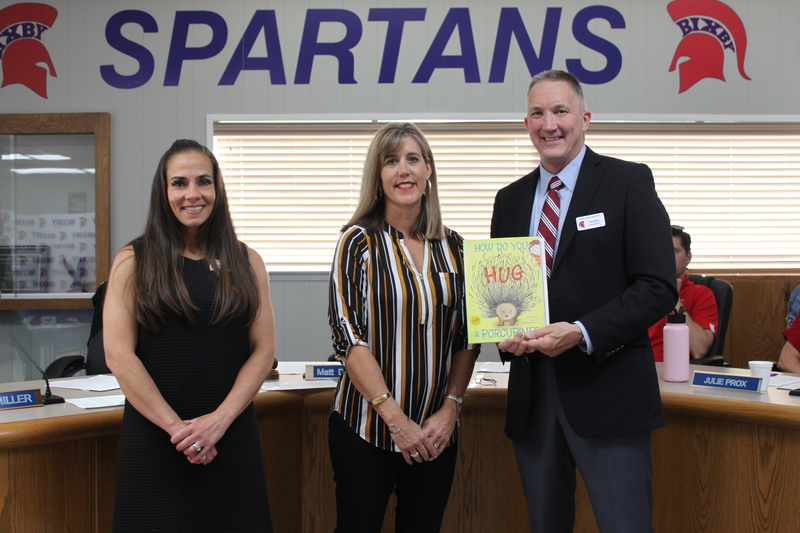 Congratulations to all of our honorees and thank you for your service to Bixby Public Schools!