Our November Board of Education meeting brings another round of special recognition! Bixby is a community with much to celebrate, even during these very challenging times.
Community Partner Award: Kristen Litteer with ESS
ESS has gone above and beyond to ensure BPS has the substitutes we need! Their service has been essential in keeping our schools open during this very uncertain time. We'd like to send a special shout-out to Kristen Litteer, our ESS rep here at Bixby! She is always willing to step in wherever help is needed! Thank you, Kristen for your service to BPS!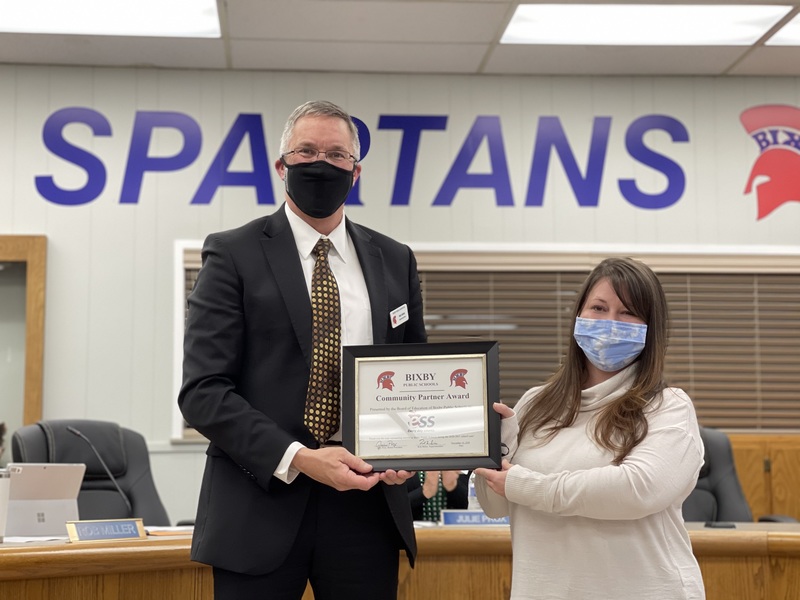 Spartan Spirit Award: BPS Nurses
CE/CI: Tracy Stephens, EE/EI: Brandy Harris & Becky Truster, NE: Laura Wiley, NI: Tama Clark, WE/WI: Ardath Lamb, MS: Tia Morrow, 9GC: Linda Christensen, HS: Tory Kraus
We are asking more of these wonderful ladies than ever before! The support they provide for our staff and students is invaluable! They have become contact tracers and COVID data managers on top of everything else and have been truly amazing!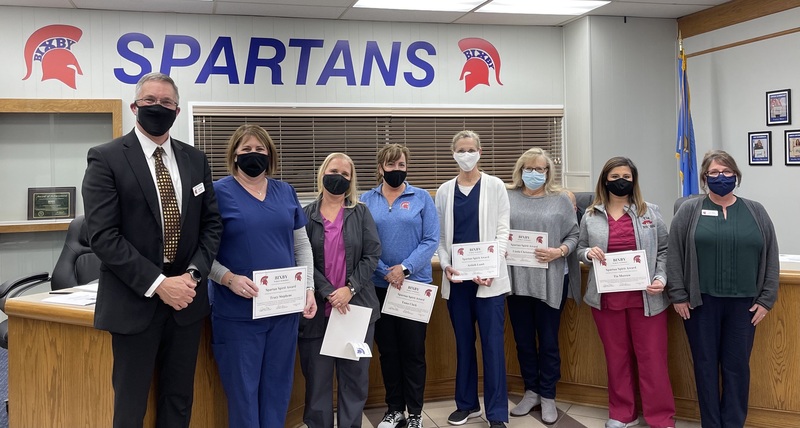 Spartan Coin of Excellence Recipients:
Cayden Dawson: Cross Country State Runner-up!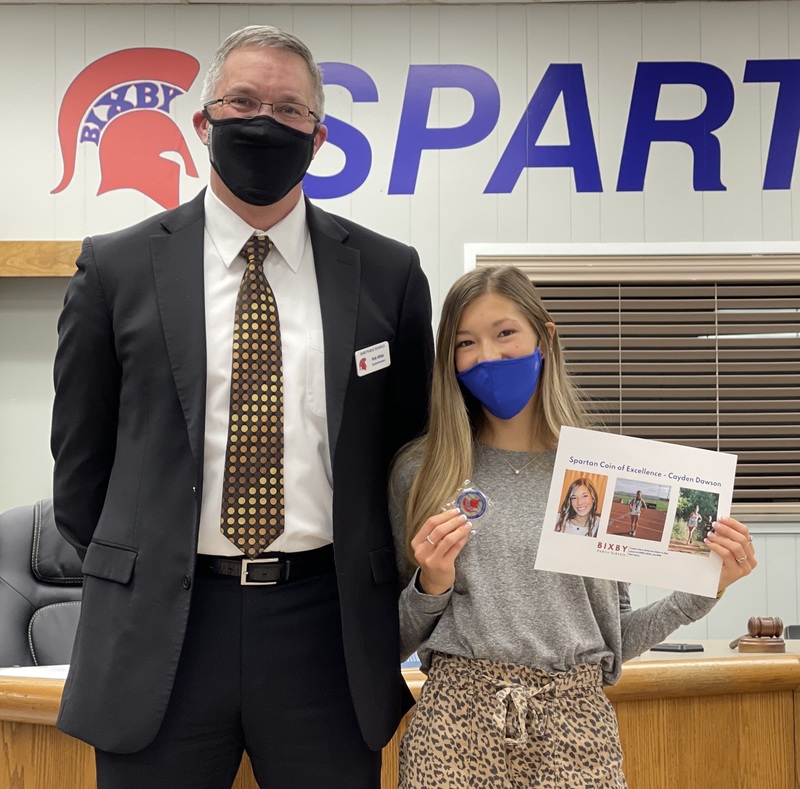 Aubrey McNiel: National Merit Semi-finalist which places her in top 1% of 1.5 million juniors across the country!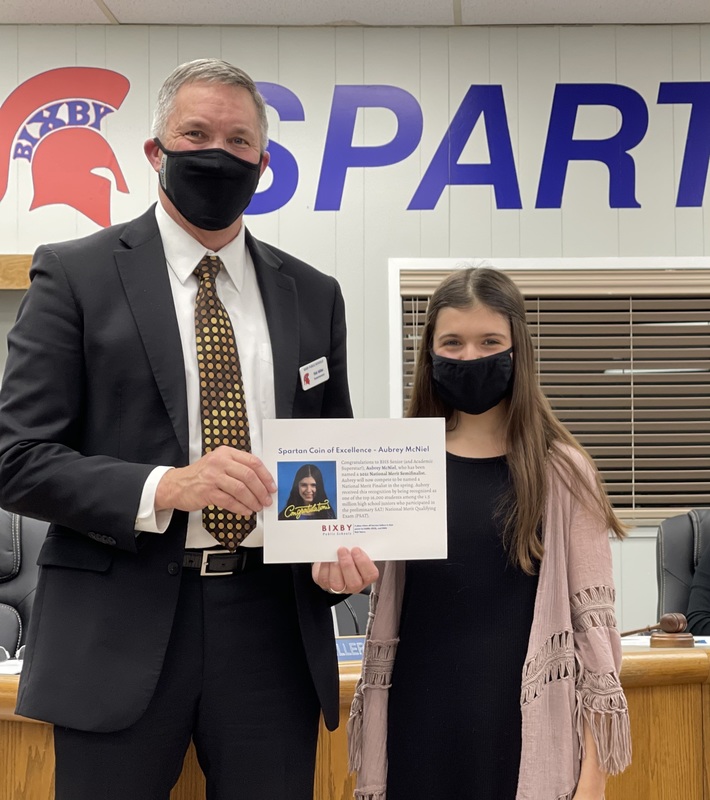 Kate Bradley: All-State Softball