It's School Psychology Awareness Week! We couldn't let this week conclude without recognizing the amazing school psychs here at BPS!
Many people think school psychologists are here to assess students, and they are! But they are about much more than testing. They are an integral part of our entire school family in so many ways!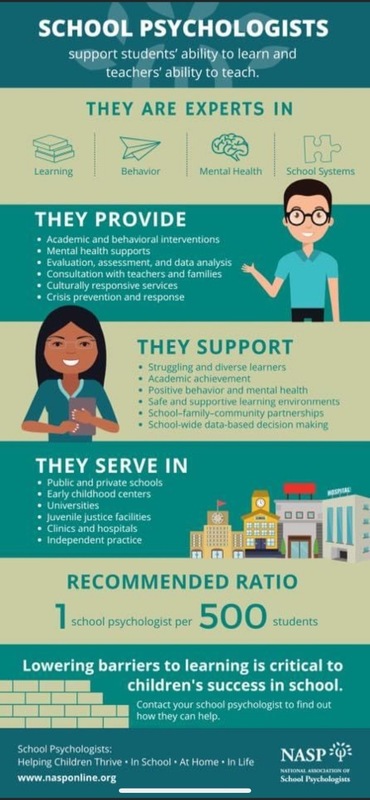 Thank you, to our phenomenal team of School Psychologists for everything you do to support students, families, and staff!