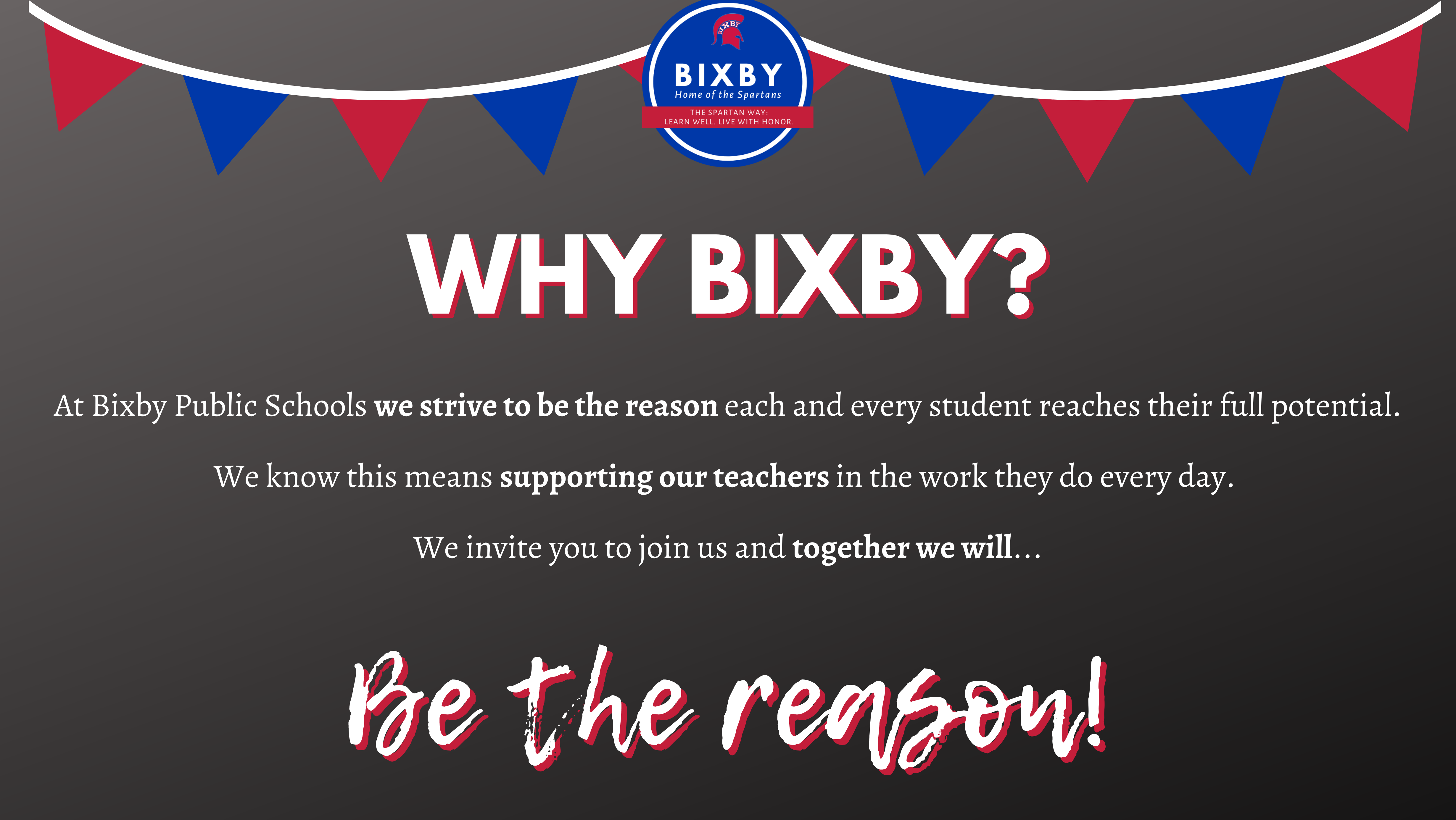 Bixby School District is a vibrant place to work where you can grow professionally alongside an outstanding group of teachers, support professionals, and administrators!
We have an innovative vision for the future! A vision focused on students, not scores! Our 2020-2025 Strategic Plan seeks to prepare our students for a future we can't even imagine! By providing students the opportunity to think critically, create, problem-solve, own their learning, and embrace global citizenship, the possibilities are truly endless.
We are grateful to have an extremely supportive school community where everything we do, we do together!
Join us, and together we will be the reason each and every student reaches their full potential!
Certified & Non-Certified Position Applications: Click Here
SUBSTITUTE TEACHERS AND SUBSTITUTE PARAPROFESSIONALS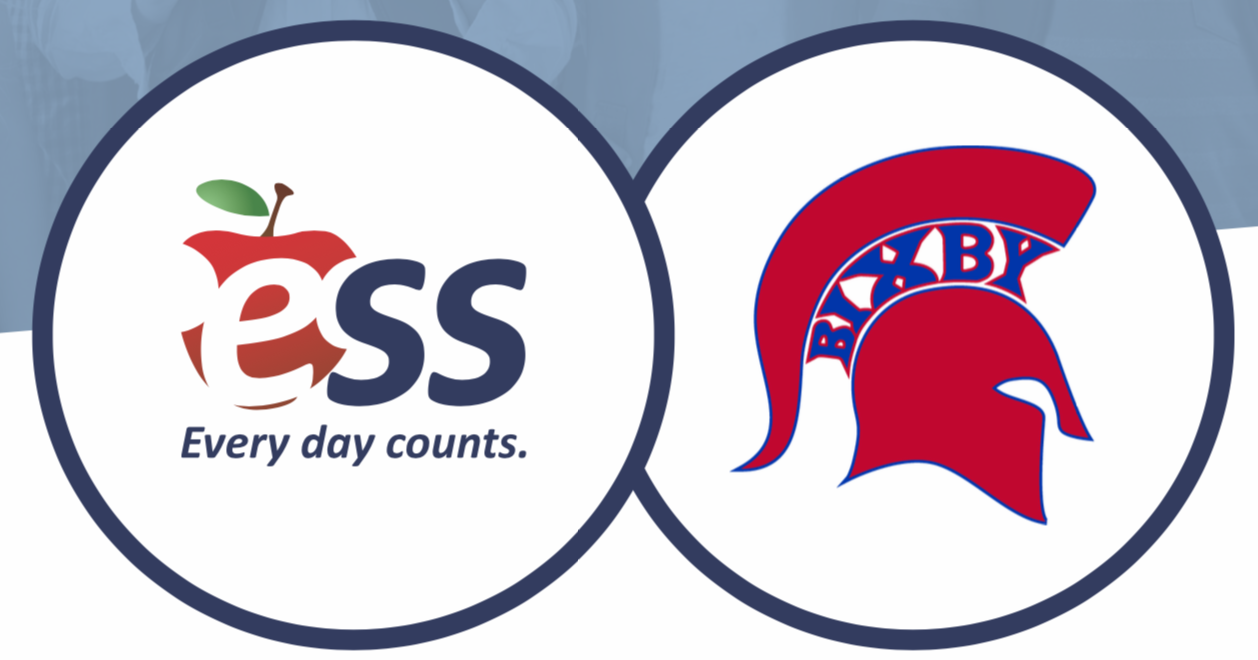 Bixby Public Schools has partnered with Education Solutions Services (ESS) for our substitute teacher and substitute paraprofessional needs beginning with the 2019-2020 school year. ESS will handle all the aspects of our substitute teacher and paraprofessional program including hiring, training, and scheduling. We're always in need of dedicated substitutes to work in our schools, and ESS is hiring! As an ESS substitute, you'll enjoy a winning combination of comprehensive training, ongoing support, and exciting job perks. If you are interested in applying to be a substitute teacher or substitute paraprofessional for BPS, please apply at www.ESS.com.

YMCA GO Club is hiring counselors (18+) for our GO Club (afterschool program). Openings are Mon-Fri, 2-6pm. This is a great opportunity for those that would enjoy working with school-age children. Apply here.
Bixby is conveniently located just 20 miles southeast of Tulsa in the northeast portion of Oklahoma. Bixby is considered a progressive and growing community. Air transportation is available at the Richard Lloyd Jones Junior Airport as well as the Tulsa International Airport.