INSURANCE PURCHASE IS OPTIONAL; HOWEVER,
IF YOU ELECT TO PURCHASE INSURANCE, FOLLOW THE PRICING GUIDELINES BELOW.
You have two options for purchasing insurance: annual renewal (purchased each school year for $45 per year) or a one-time purchase (covers the life of the Chromebook checkout). The one-time purchase of insurance is only available upon the initial check-out of the Chromebook. The fee schedule is itemized below. Similar to the annual purchase of insurance, the one-time fee is non-refundable.
NOTE: We are offering a reduced rate for students who qualify for a reduced or free lunch rate. The digital forms you complete on MySchoolBucks.com will automatically adjust to the accurate price.
If you elect to purchase online, you will be assessed an online processing fee.
The insurance policy covers up to 3 claims per school year according to the coverage table below.
NOTE: INSURANCE DOES NOT COVER LOST DEVICES OR LOST ACCESSORIES.
REQUIRED PAPERWORK AND FORMS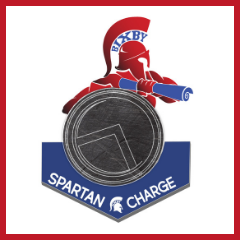 2021-2022 PAPERWORK IS AVAILABLE BELOW
POLICY AND PROCEDURE GUIDE

COPIAS EN PDF DE LOS DOCUMENTOS REQUERIDOS

PRIOR TO INITIAL CHROMEBOOK CHECK-OUT
(GRADE 7 AND NEW STUDENTS GRADES 8-12)
ANNUAL INSURANCE RENEWAL DEADLINE
(GRADES 8-12)- September 3, 2021

Click HERE to access the 2020-2021 1:1 Chromebook Policy and Procedure Guide.

Please complete THIS form if you have any questions regarding Chromebooks.

Go to https://bixbyps.info/ChromebookPaperwork to complete all required paperwork. If you elect to purchase insurance, you may buy insurance when you complete your form.

If you do not have a MySchoolBucks account, click HERE for directions on how to create an account and add your child to your account.