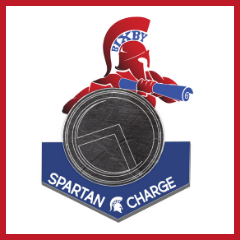 IS RECEIVING A CHROMEBOOK OPTIONAL?
No. The Chromebook will serve as an integral piece of the secondary curriculum. All students will be issued a device for use in school.
CAN A STUDENT USE A PERSONAL DEVICE FROM HOME TO ACCESS AND TURN IN HOMEWORK?
Yes. The Canvas and Google applications are web-based and can be accessed from any Internet-enabled device. However, only school-owned devices may be connected to the school network and WiFi.
WHICH MODEL CHROMEBOOK WILL EACH STUDENT RECEIVE?
We have several different models in use throughout the district.
IS PURCHASING INSURANCE OPTIONAL?
Yes.
IF I CHOOSE NOT TO PURCHASE INSURANCE, HOW MUCH DOES IT COST TO REPAIR A CHROMEBOOK?
It depends on the level of damage. The most common repair is a replaced screen, which costs $70. If the entire device is irreparable, the replacement cost is $300.
ARE LOST DEVICES COVERED BY INSURANCE?
No.
CAN STUDENTS PURCHASE A REPLACEMENT CHARGER IF HE/SHE LOSES ONE?
Yes. Replacement chargers may be purchased for $30.
WILL STUDENTS MAINTAIN POSSESSION OF THEIR CHROMEBOOKS UNTIL THEY GRADUATE?
Yes. Students will turn in their devices when they graduate or withdraw from Bixby Public Schools.
WILL STUDENTS KEEP THEIR CHROMEBOOKS OVER THE SUMMER?
Yes. Devices stay healthier when they are being regularly powered-on and updated. Therefore, students maintain possession of their devices over school holidays and breaks.