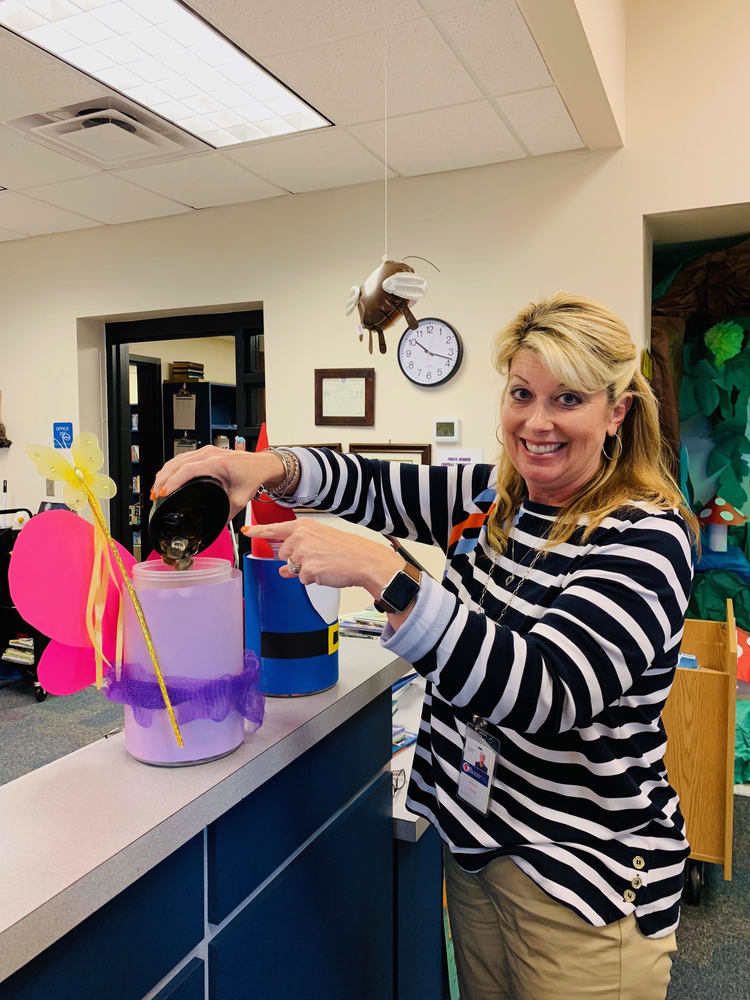 Vote for the Fairy!!!
Brenda Shaw
Wednesday, October 10, 2018
CI students are voting to decide if Mrs. Shaw should dress up as a Gnome or a Fairy after the book fair is over to celebrate reading! They are doing so while providing loose change that will be matched by Scholastic Book Fairs and given to other CI students who were not able to purchase book fair items, so they too can shop! It's a super fun way to support each other within our community! However, Mrs. Shaw would much rather dress as a beautiful fairy than a garden gnome, so she brought in her own cup full of change today to donate to the fairy bucket, which is much lighter than the gnome bucket! Sadly, even with her donation, the gnome bucket is still way in the lead!!
Stay tuned to see the outcome! The book fair continues until this Friday, and it will be open until 7:30 tomorrow evening during Parent/Teacher Conferences.