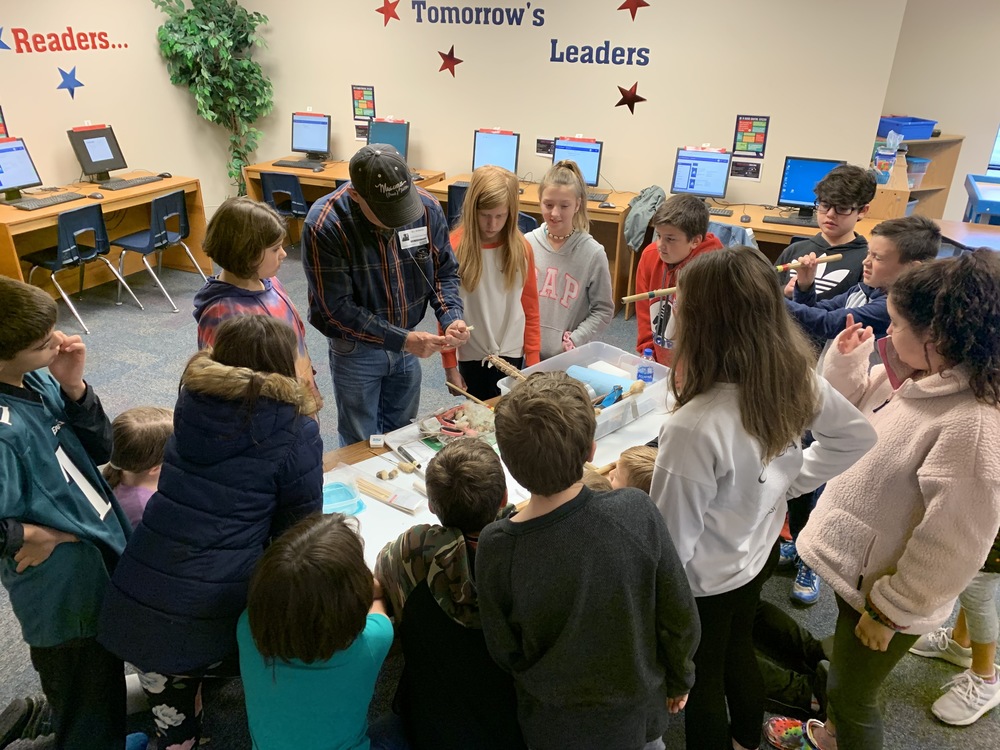 Cherokee Heritage Day at CI
Central Intermediate
Tuesday, November 19, 2019
The CI 5th grade enjoyed the second annual Cherokee Heritage Day on November 7th! Guests from Tahlequah, OK, the Cherokee Nation capital, facilitated the event.
Oklahoma is rich in Native American history and culture, with approximately 70 native tribes represented. Many pre-Columbian artifacts from arrowheads to the Spiro Mounds are evidence of the lives of indigenous people. Beginning in the 1830s, many tribes were relocated to Oklahoma (then called Indian Territory) from the eastern part of the United States.

During the week of November 4, students studied the Trail of Tears in preparation for the event on November 7th. The students also participated in activities such as creating dream catchers, Cherokee masks, and other lessons about the Cherokee people.
Students were able to experience a variety of activities related to 19th century Cherokee culture and lifestyle. Cultural stations introduced students to bow making, Cherokee cultural games, blow gun making and shooting, as well as the history and meaning of the ancient Cherokee stomp dances. The day was interactive as the students took part in games such as stickball, marbles, and chunkey, as well as shooting bows and blowguns. Students heard stories of Cherokee lore, the Cherokee language, and how Cherokee people came to Indian Territory (now called Oklahoma).
There were five learning stations:
Bow-Making
Cherokee Games
Cherokee Clans and Stomp Dances
Blow-Gun making
Cherokee Storytelling (myths and legends)