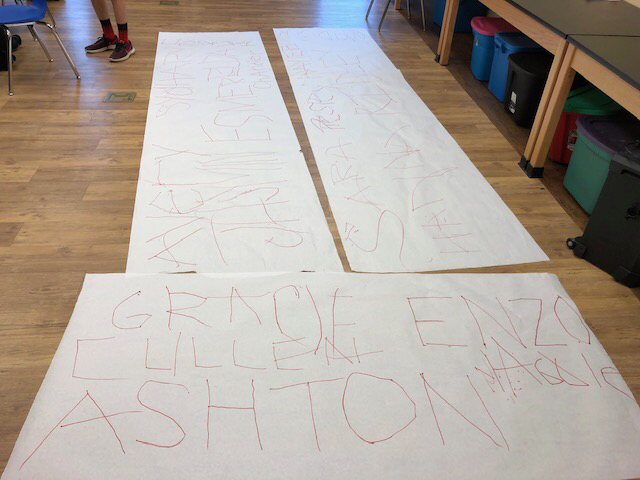 The 9G Leadership Class has a lesson on overcoming and working through adversity.
BJ McBride
Wednesday, May 15, 2019
Leadership students attempted to write their names with a marker attached to the end of a pool noodle. They learned life lessons about trying new things, overcoming difficulties, and differing skill abilities.