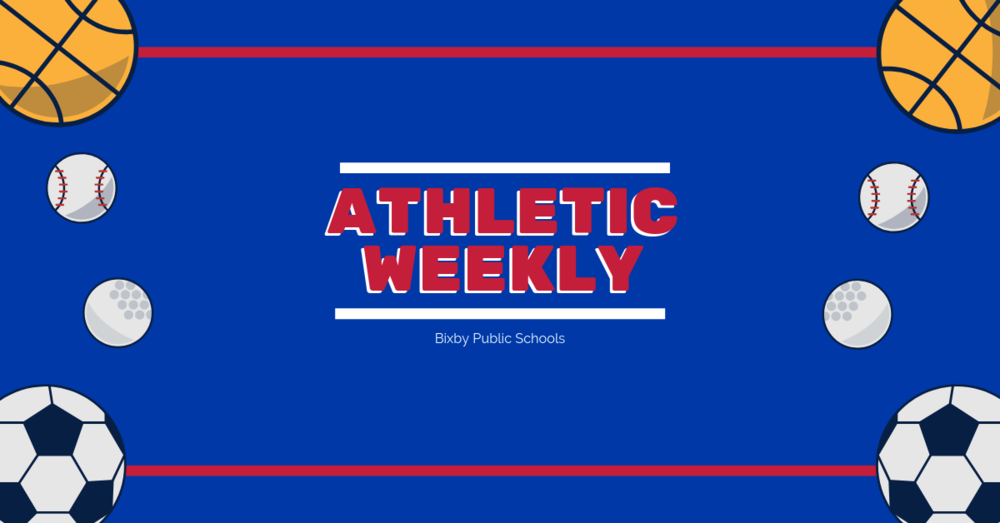 Athletic Weekly
BPSTech
Tuesday, February 19, 2019
SWIMMING
By: Christa Thompson, Head Swimming Coach

The swimmers had their State meet last Friday and Saturday. They did a great job. Many had best timesand school records were broken. The girls team placed third out of 20 teams and the boys were 10th. Kayley Henderson is a State champion in the 100 backstroke. Kayley also placed 2nd in the 200 IM. Kendall Stieben paced third in the 50 Free and 100 Free. Savannah Jacoway placed firsthand in the 100 Fly and eighth in the 100 backstroke. The girls 400 Free Relay placed second ( Kayley Henderson, Savannah Jacoway, Micah Neasby, and Kendall Stieben). The girls 200 Medley Relay placed third ( Kayley Henderson, Leah Wagner, Savannah Jacoway, and Kendall Stieben). This was a great season and the swimmers worked very hard. Great job Bixby swimmers.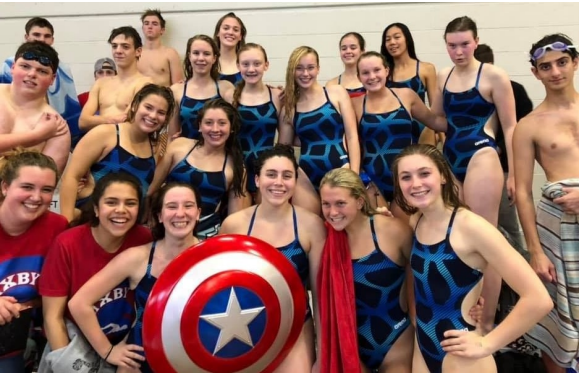 GIRLS BASKETBALL
Bixby Girls Test Mustang In Regional Opener By Ron Holt
Despite ending the season on a four-game losing streak - including two one-point set backs in the final two regular season games-Bixby's Lady Spartans carry a positive attitude into the Class 6 A Regional Basketball Tournament. Bixby, 12-11 on the season, travels to Moore Thursday, Feb. 21, to meet No. 13 Mustang(16-7) in the Class 6 A regional opener. Tip off is set for 6:30 p.m. in Moore High's gymnasium. In the second game, No. 3 Moore(17-5) plays Muskogee at 8 p.m.
The two first-round winners play for the regional championship at 2 p.m. Saturday, Feb. 23. The season ends for first-round losers. Bixby is seeking a repeat appearance in the Class 6A state tourney. "Mustang is a tough, well-balanced team," said ailing Lady Spartan head coach Tina Thomas. "I feel like we can compete against the best of the best. This group has grown, bounced back from adversity and shown resiliency all year. I expect them to fight, battle and claw until the end." Despite a disappointing finish to the season, the Lady Spartans remain upbeat because of the caliber of the opposition in the final four games and because Bixby had an opportunity to win each game, including last week's stunning one-point home losses to Sand Springs(40-39) and Owasso (42-41), last Friday. Missed opportunities offensively, at the line and failure to get key defensive stops cost the Lady Spartans late.
."Those were tough losses, but we were competing against teams in the front of the pack,"Coach Thomas said. "With a few little improvements I believe the sky's the limit."
Sixth-ranked Sand Springs(18-4) easily handled the Lady Spartans, 58-35, in the first meeting this season but the Lady Sandites were fortunate to escape with a one-point win last Tuesday, Feb. 12, in Whitey Ford Field House. Six points by Bixby senior guard Dariann Myles and a free throw by Sydney Page in the final 3:23 of the first quarter lifted the Lady Spartans to a 14-9 lead and are bound put-back by ever-improving junior Avery King with 30 seconds remaining gave BHS a 19-12 half time advantage. Sand Springs, led by senior Destiny Johnson, scored 14 consecutive points to open the third quarter en route to a 32-26 lead going into the dramatic fourth frame. Four points by Kate Bradley and afield goal by King narrowed the gap to 38-36 with 50 seconds left before a three-pointer by senior Sydnee Schovanec narrowed the deficit to 40-39 with seven seconds showing. Missed shots, wild scrambles and missed free throws down the stretch allowed SandSprings to hang on to the 40-39 win. Bradley led Bixby in scoring with 11 points, followed by King with 10, Schovanec seven, Mylessix, Page three and Savanna Stout two. Johnson led the visitors with 22 points.
In a Senior Night battle last Friday, Owasso used a jumper by Avery Allen to take an 11-10 first quarter lead and the Lady Ramsheld a 24-20 lead at intermission.
Owasso's lead in the third quarter increased to 34-28 before Stout and Bradley converted on layup sand King scored four straight points to tie the game at 36-all going into the fourth frame. A bank shot by Schovanec and a three-pointer by Myles gave Bixby a 41-38 lead with two minutes remaining. Owasso pulled within 41-40 with 15 seconds left before Bradley missed the front end of a one-and-one and Owasso's Nylia Finch averted driving into King near the goal as she scored at the buzzer to lift the visitors to the shocking win. King was the Lady Spartan's scoring leader with 10 points followed by Stout with nine, Bradley with eight, Myles with six and Schovanec with four. Allen's 17 points led OHS.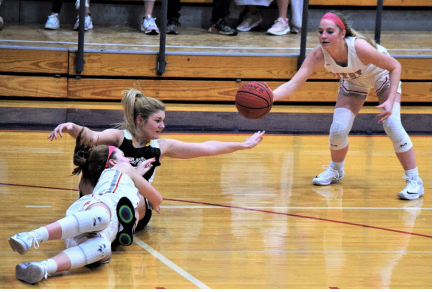 WRESTLING
By: Brock Moore, Head Wrestling Coach
Congratulations to Zach Blankenship the 120 6 A East Regional Champion. Up next for Zach is State this Friday and Saturday at OKC Fair grounds. Come cheer on Zach in his quest to become a 6 A State Champion.