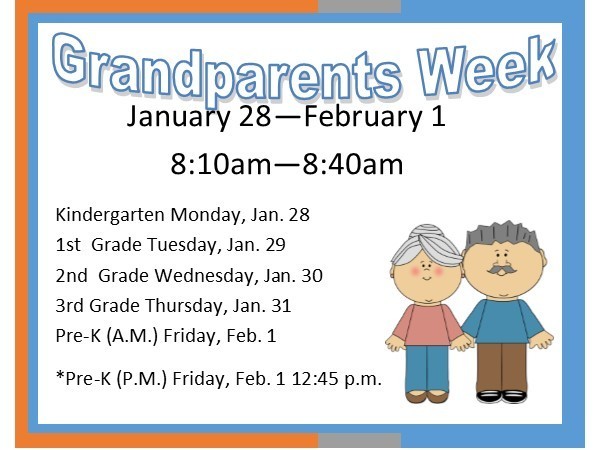 Grandparents Week Jan. 28 - Feb 1
Julie Nave
Wednesday, January 09, 2019
Grandparents' week will be January 28 – February 1.
We are inviting all grandparents to join us for donuts and a brief visit to the classroom. Donuts will be served in the cafeteria 8:10am – 8:40am.
Please note PM PreK will have Cookies and Lemonade in their grandchild's classroom at 12:45. Each grade will have their own special day to spend with their grandparents.