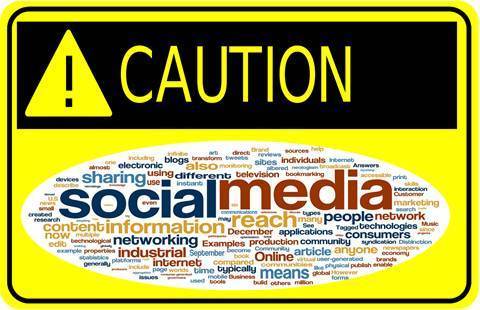 Social Media Concerns for CI Students
Brenda Shaw
Monday, December 03, 2018
Parents,
Late last week, we accidentally came upon several Instagram pages created by CI students. These sites are called "CI Couples" or something similar. In researching further, I discovered that some of these sites date back several years. However, some of them are new this year. I am not certain who created the pages, but they do concern me for several reasons, which is why I am sending this information.
First, the spirit of the pages is concerning. It may seem like just "kid stuff" or the like. However, when you look closer at the pages and the comments, they really can be very mean-spirited. Some of the pages designate potential couples, who are CI students in one of the grades, as "goalz or trollz" or "ship or dip." Obviously for those in the pictures, if they are negatively received by their peers, this can be very hurtful. Some of the comments are exactly that, and I have addressed them when I could find who put them on the sites.
Another concern is that many of the kids on the sites were placed on there without permission. Several of the parents I spoke to said their children do not even have social media accounts, so the pictures were taken either from other sites or taken with cameras on phones then posted. (The latter is one of the main reasons we do not allow phones out during the school day.)
Finally, as I looked closer at the followers of the sites, I noticed two different times that one of the followers was male, and when I went to that man's page he seemed to have no link to our school. The pictures on this man's page were suggestive and really bothered me a great deal. He really had no reason to be on this page as a follower.
I reported the pages to Instagram for potential bullying. However, in no case did Instagram remove the pages or see them as bullying. I also left comments on the pages about using integrity and being our best, and representing our schools in a positive way. Two of the pages were deactivated shortly after, but several of them are still there.
I'm bringing this to you not because I intend to be the social media police. In fact, when going down this rabbit hole I discovered how difficult it must be for parents to closely monitor what kids are doing on social media! It is impossible to track every site your child visits or comments on or subscribes to every day! The only way to avoid the dangers of social media is to educate yourselves and your children. Our kids do not realize that (a) anything you post is there and available for anyone to have - and it won't go away - ever! These pages were public. I had no problem getting on them, seeing the pictures and names of the kids on the sites, and knowing the school that the kids are associated with - which can be located with an easy Google search! And (b) they do not realize that if they follow a page, they in turn become vulnerable to all the other people who follow that same page. Those with pages in common have access to the name and potential location of one another. Anyone with potential nefarious intentions could easily locate the kids on these pages at school, which of course puts them in what could be perceived as a dangerous situation.
I am not trying to scare anyone, but it is important for every parent to have a discussion with your child about this issue whether or not they have social media. There are children on those sites who did not give permission to be there, and I have not been able to find out who started the sites or who owns them. If I had that information I would make parents aware so they could insure the sites were deactivated. Although we can educate children here at school about the dangers of social media, ultimately parents hold the power to protect your children with knowledge, education, and expectations when it comes to their access online. Unfortunately it isn't going to get easier for parents, and it makes me happy that my kids are grown for sure! In order to keep our kids safe, we have to work together to monitor and educate them.
If there is anything I can do to help with this situation, or if you have any questions, please feel free to reach out to me. Typically, this issue doesn't come into my office unless there is a form of cyber bullying that might be taking place. I feel led, however, to make sure that you all have this information so you can be informed and aware. Thank you for your support!