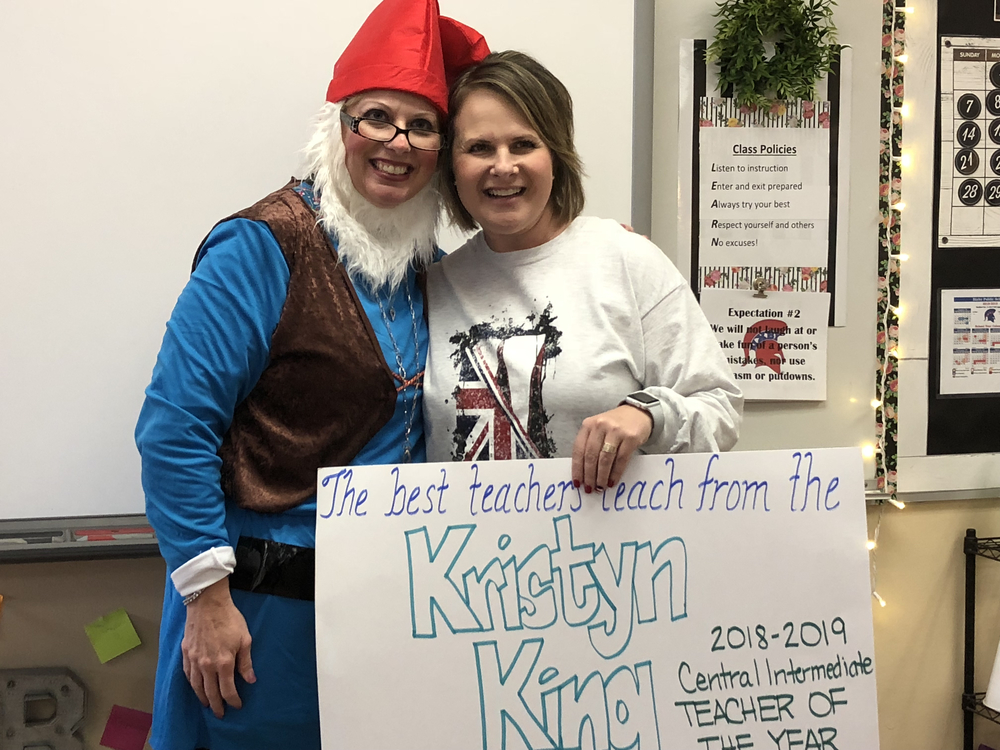 It's a Great Day to be a Gnome, er, a Spartan!!
Central Intermediate
Friday, October 26, 2018
Today was an exciting day at CI!! During the book fair recently, our students raised money so other students in need could also purchase books. In doing so, they were voting on whether Mrs. Shaw would dress as a fairy, or as a gnome. Overwhelmingly, the gnome votes won! Today, Mrs. Shaw kept her word and greeted students this morning and throughout the day! The students loved it, and Mrs. Shaw even had a few jokes! (For the best joke, see the video on our Facebook page!!) It was a fun way to help one another!!