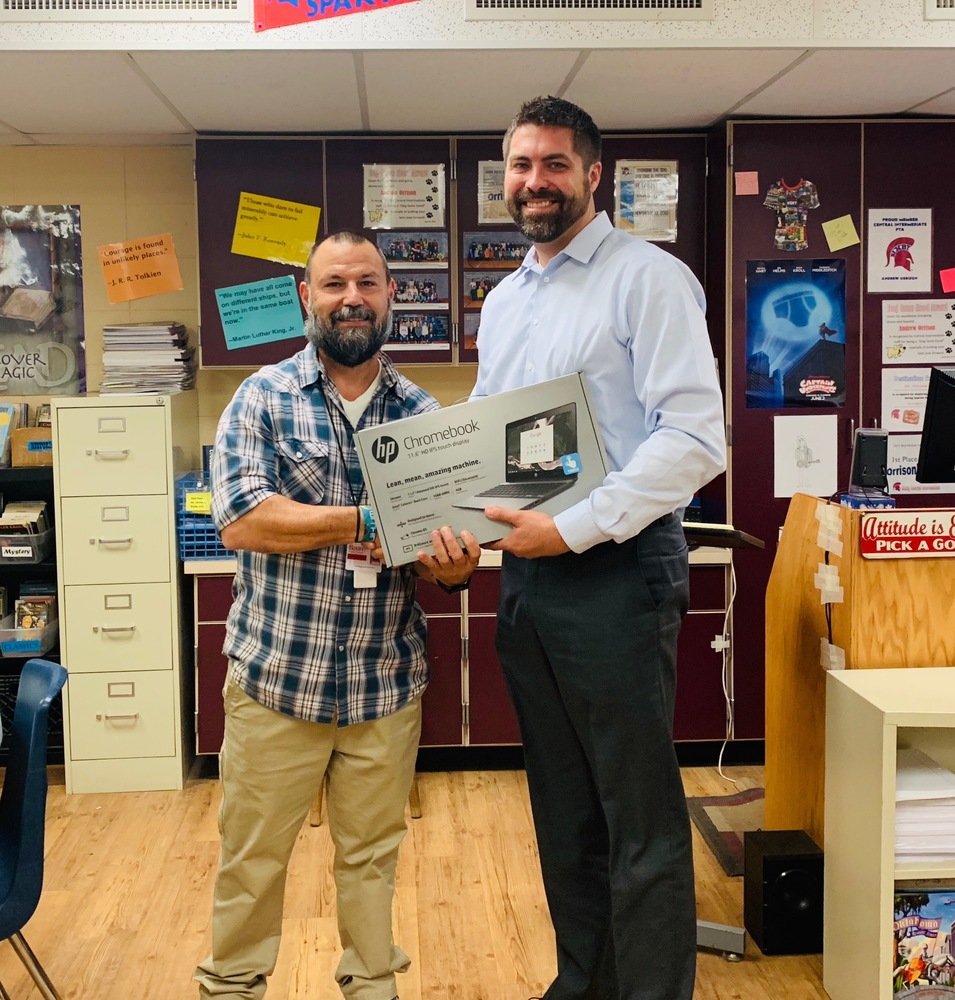 Mr. Orrison, BPS Educator of the Month, Receives a Laptop!
Central Intermediate
Tuesday, October 16, 2018
CI's Mr. Orrison, who teaches 6th Grade Language Arts, is the BPS Educator of the Month for October! He was chosen because his innovative teaching strategies and unique style that keeps his students engaged and involved in learning. His teacher leadership inspires many! Today he was presented with a Chrome Book Laptop from Mr. Clay Constien of Farmers Insurance. Along with this, Mr. and Mrs. Constien awarded two different teachers with $100 each in supplies for their classroom. Those recipients were Mrs. Trisa Scott and Mrs. Molly Damer. Our teachers were extremely grateful to the Constiens and Farmers Insurance for their generosity and celebration of teachers!!
Way to go, Mr. Orrison!! We are proud of you!!