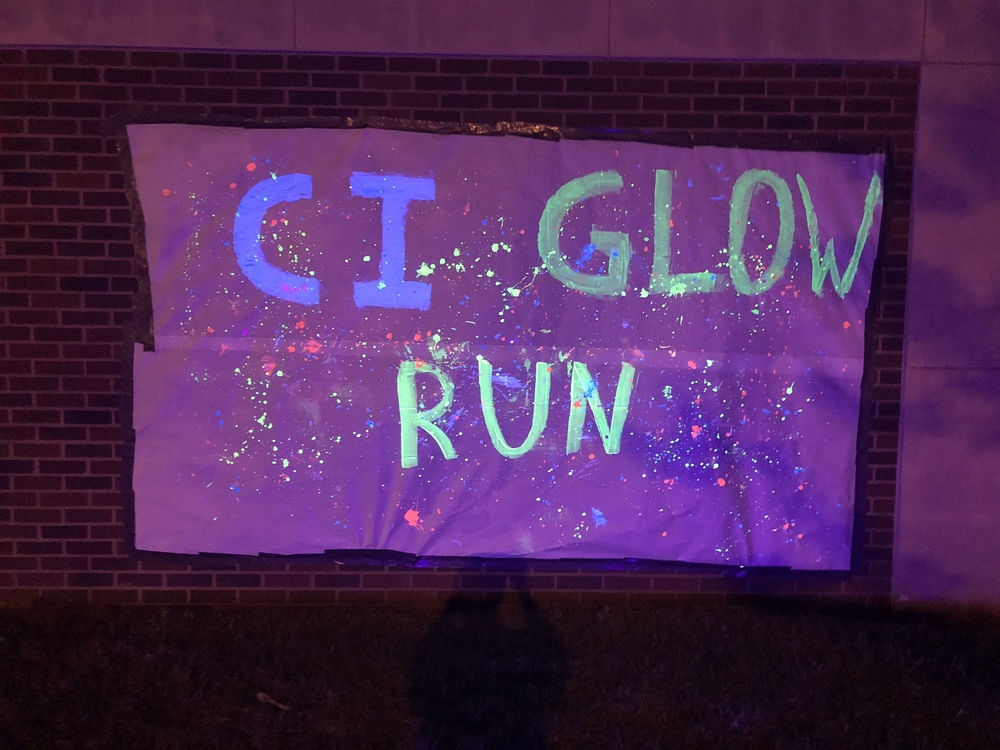 CI Glow Run a HUGE Success!!!
Mrs. Shaw
Friday, October 05, 2018
Thanks is not enough to all the folks that helped out with our Second Annual CI Glow Run tonight!! What an amazing turnout!! We would like to thank our amazing parents and families that participated and donated to this event!! You all are incredible!! Thanks also to our fabulous CI PTO! These ladies brought it all together remarkably!! Thanks to our awesome teachers and staff who stayed late to volunteer and so preciously gave their time and very limited Friday evening energy to help this event be a success!! Thanks to LeAnn and our office staff for organizing registrations and T-shirt's!! And last, but definitely not least, a GIGANTIC thank you to Kathryn Plumlee and Angie Rice for organizing, orchestrating, and overall making this happen! Mrs. Plumlee's husband, Steve, selflessly built the light stands for the paint stations, among other things, with the help of Andrew, Landon, and Noah Plumlee too!! We truly appreciate your work, your gifts, and your SERVICE. We love our CI family!!
❤️❤️💙💙
(For pictures from the event, please check the CI Facebook page!)