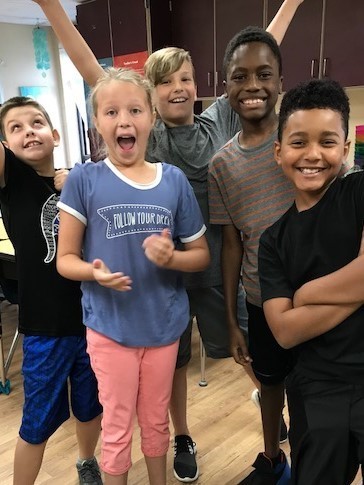 Mrs. Olson's Class is at it again!!
Brenda Shaw
Thursday, September 13, 2018
Mrs. Olson's class is at it again! From team building activities without using their hands, to molecule labs made from molecules, to determining if air actually takes up space!! These scientists have some impressive results! In the molecule lab, they actually built models of molecules using marshmallows (yum!). In the space lab, they placed a piece of dry paper towel into a small cup. Then they turned that cup upside down and inserted it into a cup filled with water. When the students removed the smaller cup from the water, the paper towel was still dry! Their model proves that air does indeed take up space!!