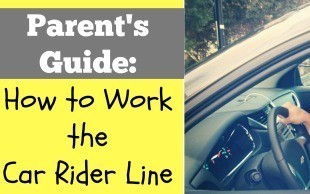 Important Traffic Info and Important Dates
Brenda Shaw
Monday, August 27, 2018
Hello CI families, this is Principal Brenda Shaw. This message is in regards to several items. First, we are still struggling in some areas of our drop off and pick up lines. When developing these procedures, the safety of our students is our number one priority. We also want to enable our parents to get in and out of our parking lot as quickly and efficiently as possible. However, some of the issues we are facing are because some of the parents are not following those procedures and it is causing the lines to back up.
In the morning, we ask that you pull all the way around to the first cone to drop your child off. By doing this, you allow 7 other cars behind you to drop off at the same time. This keeps our line moving and gets kids inside in record time. We will watch and make sure they get inside and where they are going quickly and on time, so no worries! Please just help us out by following this simple procedure. The teachers are outside to guide you and assist you, and hopefully make your morning easier and put a smile on your face, so please be kind to them.
In the afternoon, it is important that you line up in the car line. Students may NOT be picked up behind the school for several reasons. First and foremost – safety. There is no one back there monitoring traffic, nor is anyone watching kids as they leave to enter cars and they can easily get in front of a car. Further, the area in the back is for our Special Education bus ONLY. That bus picks up our students at the doors who have issues that prohibit them from walking to the bus independently. If cars are parked in the back, it blocks that bus from entering and exiting, and traffic also interferes with the Golf students pick up. It is also considered a fire lane, and the School Resource Officers can and will issue tickets to those who fail to comply.
We also ask that you do not pull through the parking lot at release time. Honestly, we are clearing the line in less than 20 minutes these days. Providing everyone has their child's name in the car window, we can get kids quickly loaded and you'll be on your way. We understand that you may be rushed in the morning and/or the afternoon, but a small inconvenience will keep our kiddos safe and help our lines be efficient.
Finally, I just want to remind you that we have no school this Friday for Teacher Professional Development and next Monday for Labor Day. Our Parent Orientation Night is Tuesday, September 4th from 6 to 7 pm. Parents will begin in the gym. And don't forget our fundraiser! All money and orders are due by September 7th.
We truly appreciate your help and your support with these matters. We love our CI kiddos and our CI families and by working together, we can have the best year yet! As always, if you have any questions, do not hesitate to call our office. And remember, it's ALWAYS a GREAT day to be a SPARTAN!!